One of the finest Czech karatekas Jan Soukup is just 9 days away from his upcoming fight at "The Battle of Champions: 11".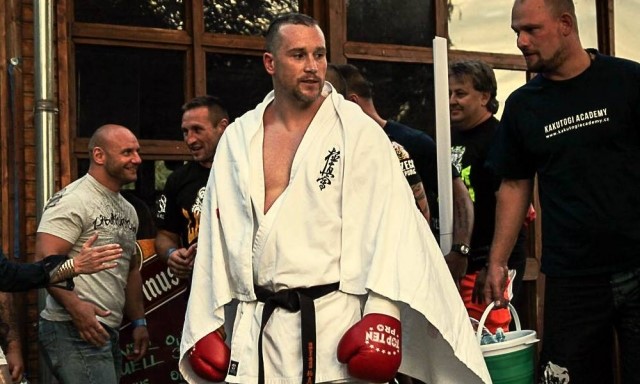 Soukup will be facing Timur Gastachev in a Kyokushin fight that will be conducted under the SENSHI KWU's Professional League rules. Soukup is a European Champion, silver medalist at the World Cup and champion of the prestigious "All Japan" tournament. Gastashev is well-known in Bulgaria – he won the first edition of the "SENSHI Cup" this past summer in Kamchia (near Varna) and is he's a World and European champion.
Sensei Alexandr Pitchkounov, the General Secretary of the largest Kyokushin organization KWU, will be the referee of the bout. The legendary fighter is World Series K-1 finalist in 2007 and 2008. He is also a bronze medalist at the 2005 Kyokushin World Karate Championships, a silver medalist at the 2004 Kyokushin Russian Championships and a winner of the Kyokushin Cup of Russia in 2001.
Soukup showcased just a glimpse of his excellent speed, power, and timing on the mits, as both fighters are known for their hard-core attacking style and brilliant kicks.