The 27th Annual International north-American championship from IFK USA was announced!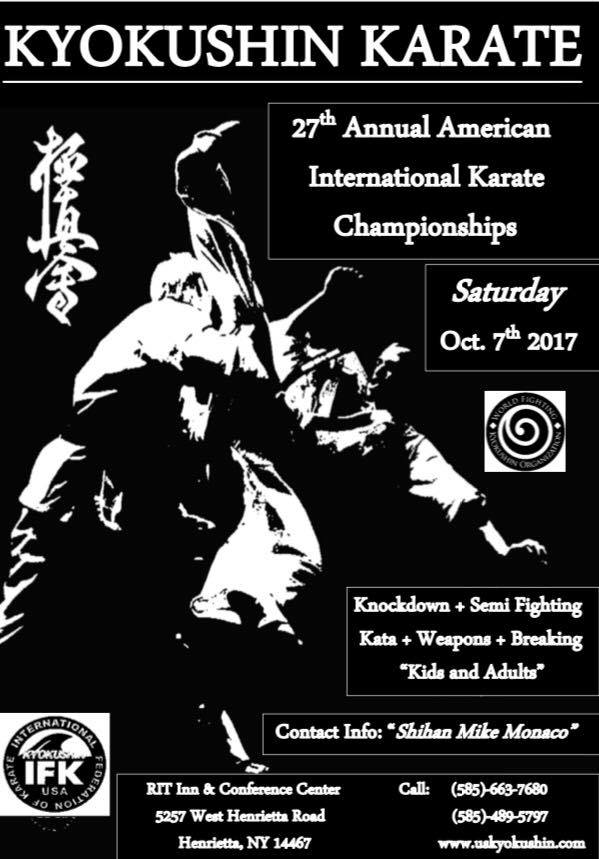 The USA-IFKK holds two karate tournaments each year, which are open to all martial arts styles.
The American International Karate Championships, hosted by Kyokushin Karate Fitness USA, is held each Fall in Rochester, New York.  Tournament events include Knockdown fighting, Semi-Contact fighting, Clicker fighting, Empty-Hand Kata, Weapons Kata, and Breaking.