IFK Kuwait Representative Sensei Ali Al Manaseer and Sensei Bader Al Bisher
visited the Wimbledon Dojo in the UK to visit Hanshi Arneil and celebrate 10 years of the IFK Kuwait.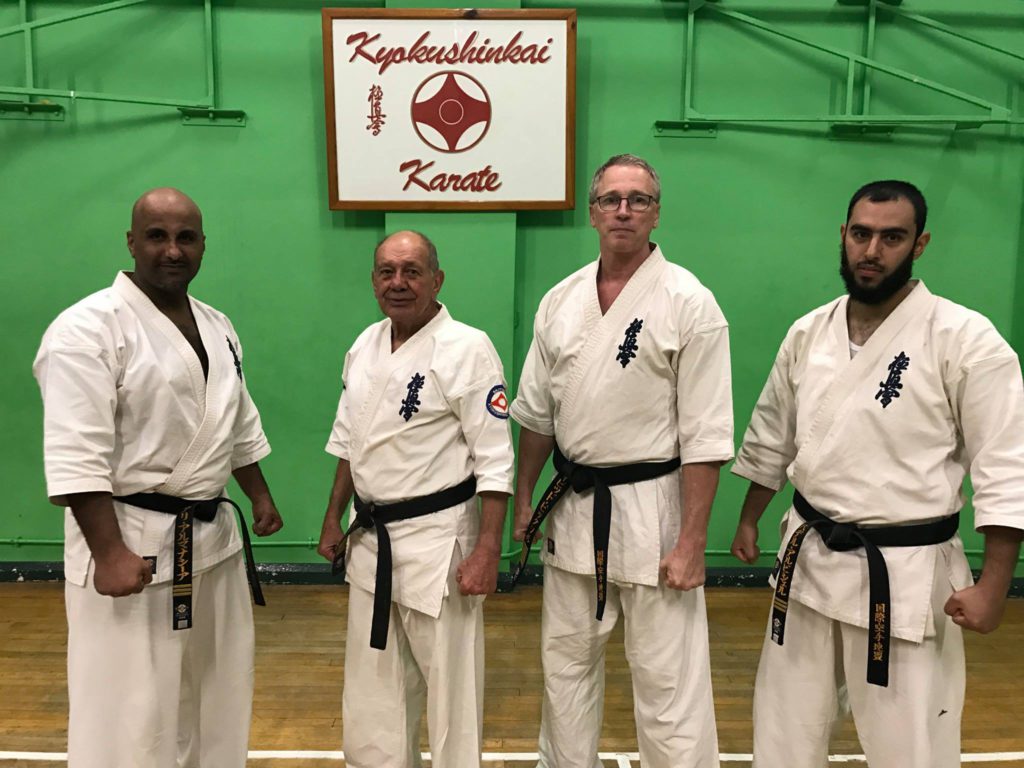 They presented Hanshi with a magnificent encased ship to commemorate the occasion. Hanshi was in his usual good spirits after celebrating his 83rd Birthday last week. Osu!