On November 25, 2018, IFK Canada held a Committee Meeting
to discuss organization administrative matters and updates for 2019. The meeting took place at IFK Canada Headquarters in Toronto – Contact Kicks Martial Art The meeting was called and chaired by Sensei Steve Fogarasi, President of IFK Canada and Country Representative for the IFK.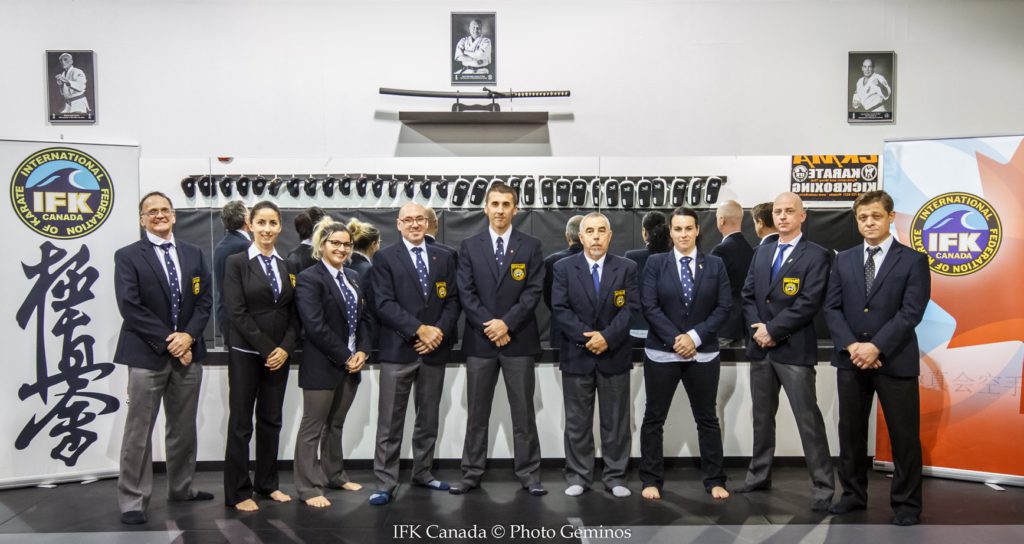 Attendees included, Sensei Steve Fogarasi, Senseï Jonathan Hemond, Senpai Mici Fogarasi, Mihai Cotop, Oleg Vainshtein, Scott Heaney, Natália Aragao, Senseï Jennefer Lacroix, Shihan Gäetan Sauvé, and Shihan Réal Gagnon.
The meeting began with administrative matters, including the finance updates.
Also on the agenda were Dan Rank Testing. Applications for dan ranks to be sent to IFK Canada Headquarters and Country Representative, which are required by IFK headquarters in the UK, up to six months prior to test.
The next dan grading is to take place in May at the seminar, with Shihan Eddy Gabathuler
Events planning for 2019 included developing a Canadian Team for America's Cup in Columbus Ohio, USA  and World Kata Tournament Holland participation.
Seminars for 2019 will include:
Shihan Eddy Gabathuler May 16th – 19th to be held at Karate Laval
Shihan Alexey Gorokhov tentatively set for 2nd weekend of Sept (6th – 8th) to be held at Canada Hedquarters in Toronto.
Miscellaneous items discussed included:
Team Canada tracksuits
Dojo Certificates for IFK affiliated dojos
IFK Canada site to be translated to French
Sensei Jonathan proposes inter-dojo competition. Have it as our first trial tournament, and if it is successful we can turn it into an open tournament in the following year
It was hugely successful meeting and everyone was very excited about the year ahead for IFK Canada! We are all looking for big growth in IFK Canada, but we can't do it without everyone's help. Please get involved with your dojo leaders if you want to help and contribute in any way. Everything is appreciated. We are all in this together!
Osu!