Osu!
Dear all,
IFK Armenia would like to invite your sportsmen to take part in the Fighting Marathon and Seminar, which will be held by Shihan David Pickthall in Yerevan and is open to all organizations` sportsmen above 14 years in Kumite.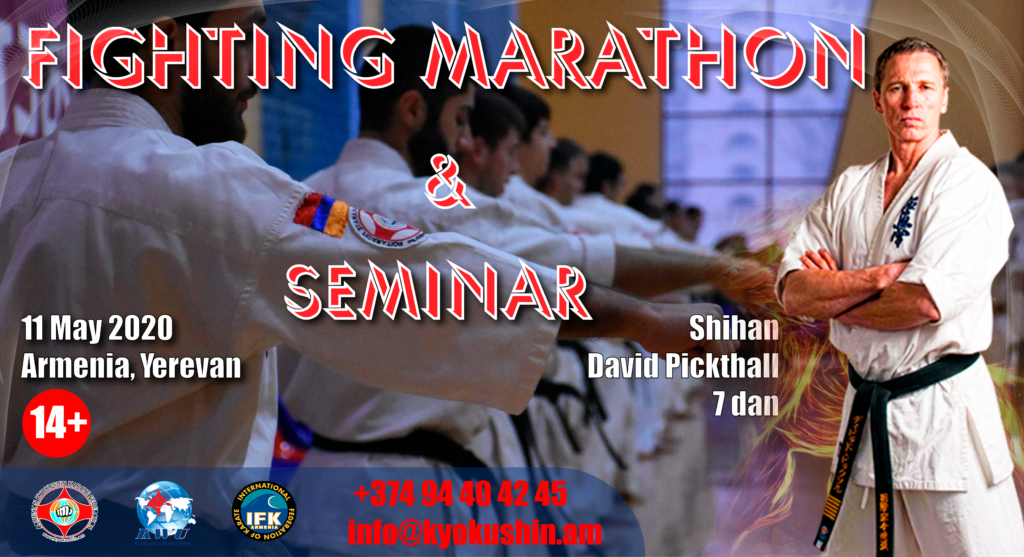 The Fighting Marathon will take place under Kyokushin rules and will be held at one of the best Sports Complex of Yerevan, on 11 May, 2020.
Participation price – 30 EUR (including a T-shirt and a certificate)
OSU!
Armenian Kyokushin karate federation
IFK Country Representative
Shihan Andranik Hakobyan
Organizing committee: e-mail: info@kyokushin.am
Andranik Hakobyan: e-mail: arm-kyokushin@mail.ru
DOWNLOAD: Fighting Marathon in Yerevan