Shihan Akira Masuda's historic visit to Córdoba, Argentina, marks a significant milestone for the martial arts community in South America.
Shihan Masuda is a legendary figure in Karate Kyokushin, especially for his remarkable performance in the 100-man kumite. His visit is eagerly anticipated.
As the respected president of KWU SENSHI, Shihan Masuda brings his extraordinary skills, a wealth of experience, and profound knowledge to the exclusive seminar scheduled for November 26th at the Estadio Corazón de Maria. This event, hosted at Jerónimo Cortes 420, promises to be a rare privilege and an invaluable opportunity for martial arts enthusiasts in South America.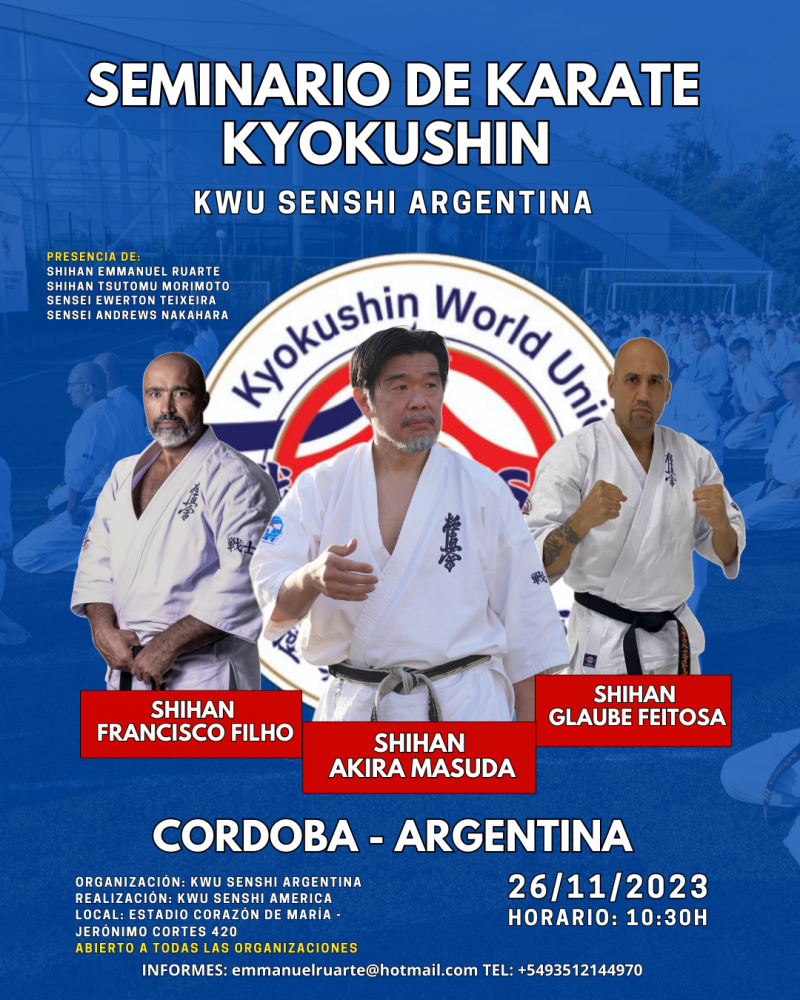 Joining Shihan Masuda in this historic seminar are other esteemed masters, including Shihan Glaube Feitosa and world champion Shihan Francisco Filho. The Karate Kyokushin session, starting at 10:30 AM, is a unique opportunity for participants to learn from these renowned masters. Following this, the Senshi Kickboxing session at 4:30 PM, led by K-1 icons Shihan Francisco Filho and Shihan Glaube Feitosa, offers high-level insights and techniques in this dynamic martial art.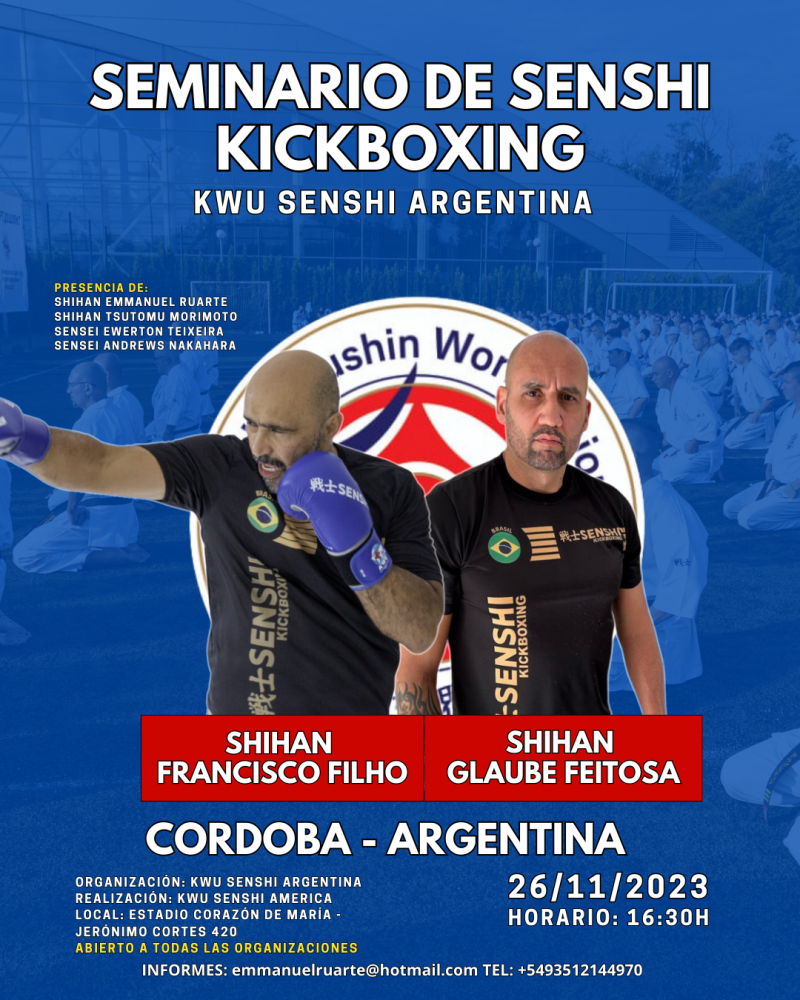 The seminar is open to all martial arts organizations, allowing participants to enrich their skills and knowledge. To secure a spot in this historic event, registrations can be made via email at emmanuelruarte@hotmail.com or by phone at +5493512144970.
Participants can expect a day filled with learning, inspiration, and the rare chance to train with some of the greatest authorities in Karate Kyokushin and Senshi Kickboxing. This event is undoubtedly a must-attend for martial arts enthusiasts and professionals alike, offering a unique opportunity to be part of a momentous occasion in the South American martial arts community.