A full hall and lots of emotions were seen on the first day of the IASKF World Championship in all karate styles. The competition is held in the athletics hall of the huge CSKA sports complex in Moscow. More than 1500 karatekas from over 35 countries from all around the world participate in this historical event.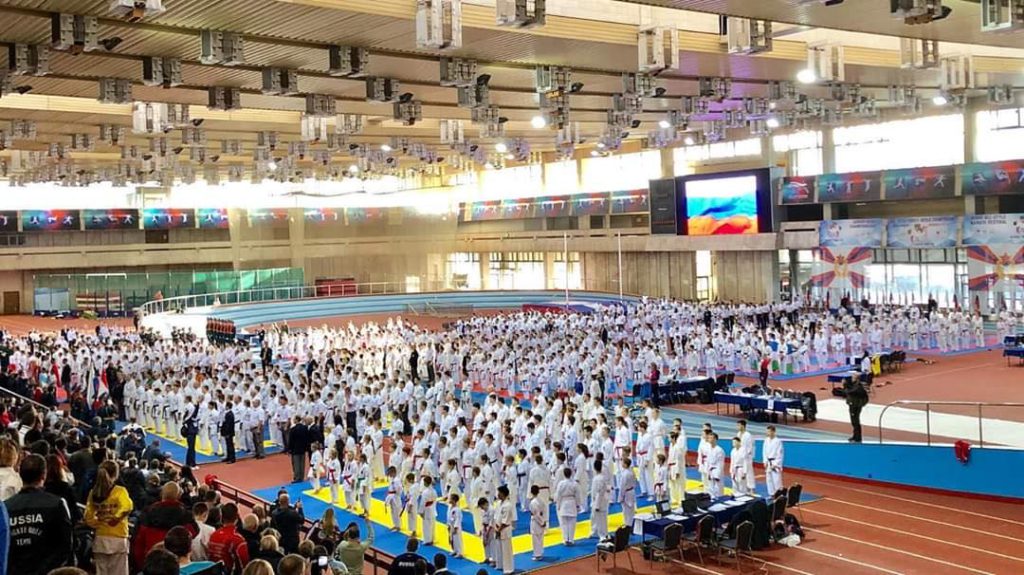 The official opening was marked by the presence of representatives of the Russian Ministry of Sport, many other Russian and international officials, as well as by heads of karate federations around the world.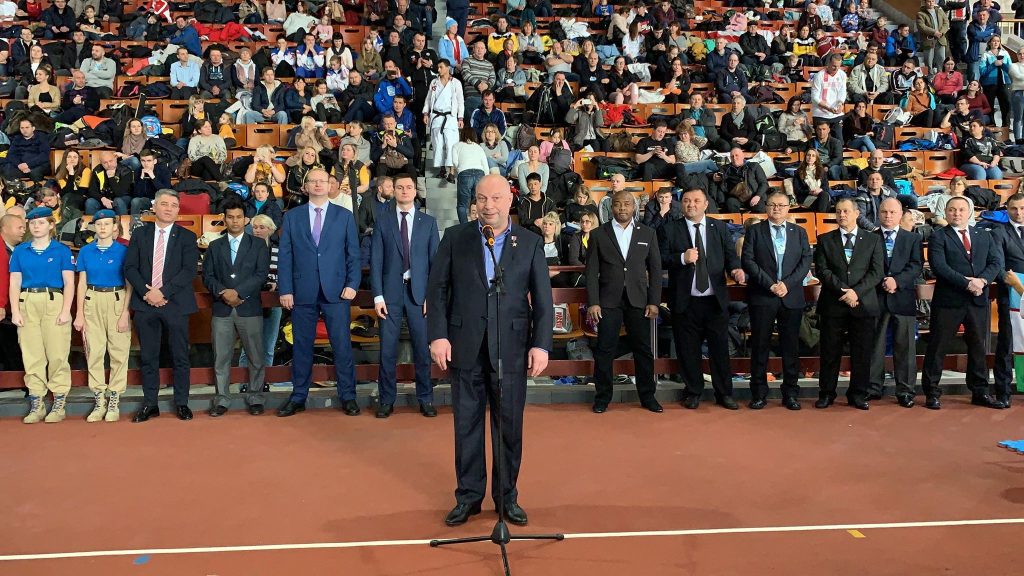 Shihan Yury Trutnev, co-chairman of the Russian Union of Combat Sports, sent a congratulatory letter in which he wished the fighters fair victories, and to the hosts and supporters of karate – beautiful battles with unique experience.
In the fight for medals on Saturday and Sunday, we watched kata performances in different styles – with and without weapons, as well as very attractive and emotional Kumite battles. The hosts did great job with the organization, all the medallists received the well-deserved attention at the award. On Sunday, men and women of various styles will participate. The fans will enjoy many Kyokushin karate battles. Full-contact fights with punches and grips, but with special protection, will also be done.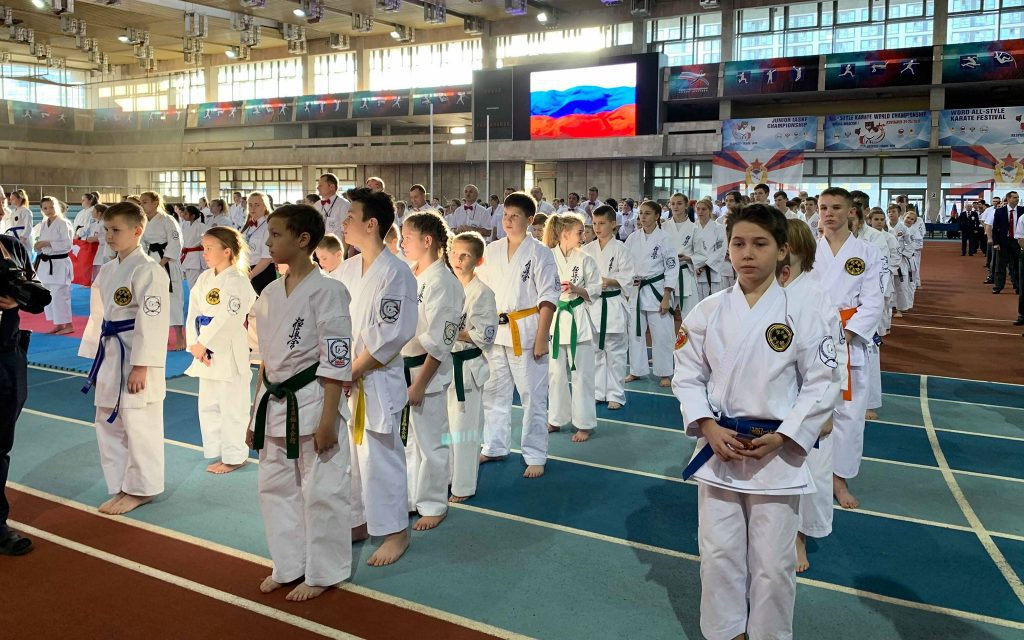 One of the famous faces in the IASKF World Championship in all styles of karate is a good friend of the Bulgarian Karate Kyokushin Federation – Shihan Ramil Gabbasov. He is "guilty" for creating and promoting the idea of ​​a federation of all karate styles. Shihan Gabbasov is one of the founders of the Kyokushin World Union (KWU) and head judge of many prestigious Kyokushin competitions. He is one of the most respected and famous fighters in Russia and in the world.
boec.com