At the 17th December was held the first KWU Germany meeting!
All representatives, who are KWU – members or KWU – partners, get involved in the first discussion and create first decisions.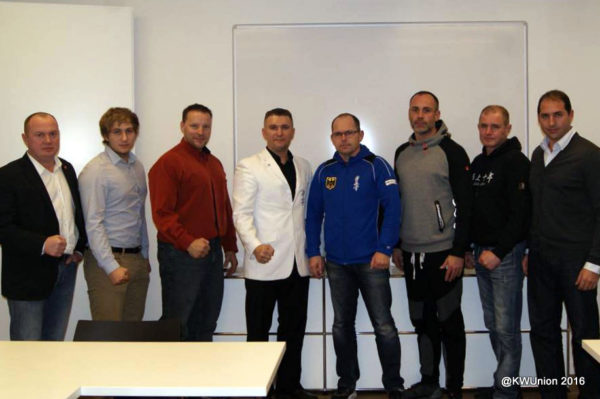 On this big meeting attended:
Michael Schramm — Shihan IFK
Alexander Hertzfeldt – IFK president Germany
Sergey Ritter — Bonn-Dojo sensei (Shin-Kyokushin) (online tel. present)
Dmitrij Videnin — Rengokai country representative of Germany (online tel. present)
Andrey Perminov — judge KWU
Marcel Zimmermann – representative WIBK
Maxim Bederov – main partner Kyokushin-kan Germany
Oleg Shorin – Inform.person Kyokushin-kan
Ivan Demanov – secretary of this meeting
Alexey Demanov – country representative of Germany Kyokushin-kan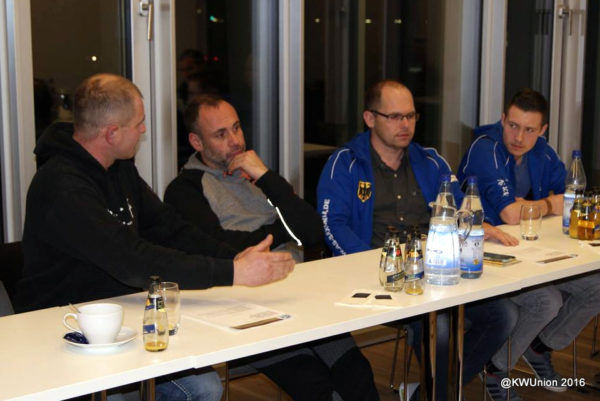 At this meeting Shihans and Senseis made the most important decisions for KWU – Germany:
Regulations for choosing the national coach at the European and World championships
Championships for forming a national team (juniors and adults)
Judge education – rules of KWU.
Collaboration of the KWU members and partners in trainingcamps, meetings, mini – tournaments.
Information about KWU Germany in form of internet, newspaper, E-mail, calendar.
Choosing the "contact person" of KWU Germany (Alexey Demanov)
Choosing the chairman of KWU Germany (Maxim Bederov)
Sensei Alexey Demanov wrote: Thanks a lot to everyone who was taking a part in our meeting! A personally thanks goes to Maxim Bederov who give us the opportunity to hold this meeting in his office. This bring our meeting to a high level. OSU!