Congratulations, Crawley Dojo!
The Crawley dojo with Chief Instructor Shihan David Pickthall, had a successful weekend winning the Greg Hitchings Memorial Cup for the second time in three years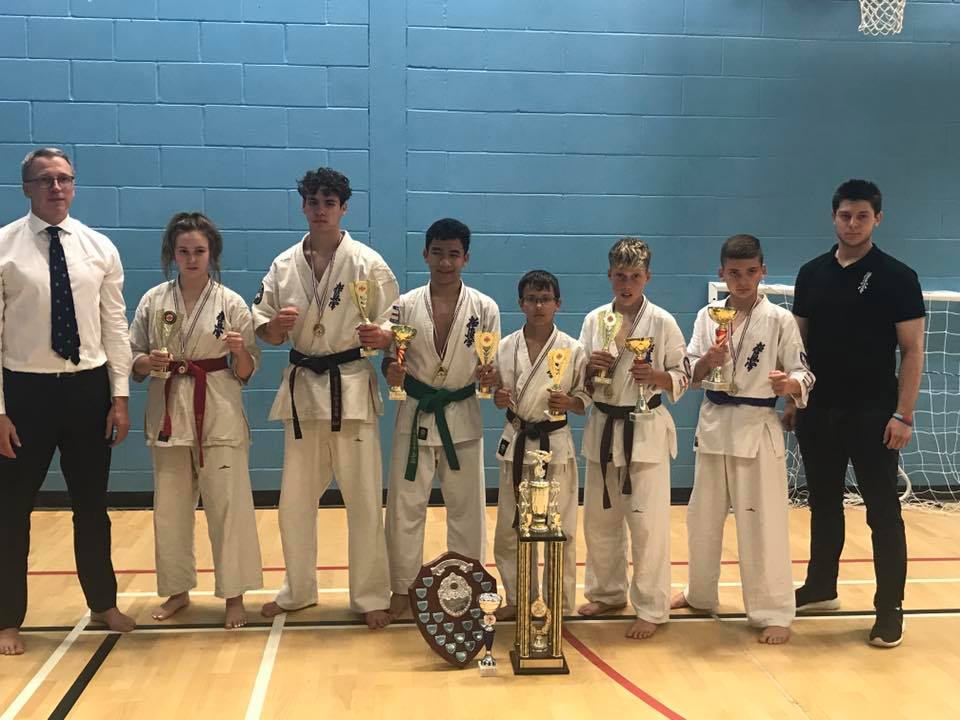 This was followed by great results in the individual events as well with prizes in both Clicker and Kyokushin Rules. Thanks go to Senpai Blake Collins for coaching the fighters and to Shihan Andrew Turner and Dunmow Karate Club for hosting the event.
Individual Results
Clicker
1st Kobe Spinney Boys High Grade
3rd Bart Procter Boys High Grade
3rd Ashley Black Boys High Grade
1st Denis Sorokins Boys Low Grade
3rd Mia Hawkins Girls Low Grade
Kyokushin Rules
1st Louis Sorge (10-11)
2nd Ashley Black (10-11)
1st Kobe Spinney (12-13)
1st Ame Sorge (14-15)
2nd Bart Procter (14-15)
Kieren O'Rourke Most Spirited Fight Award – Bart Procter
Congratulations! Osu!