More than 300 people from all over the Republic of Kazakhstan took part in the championship.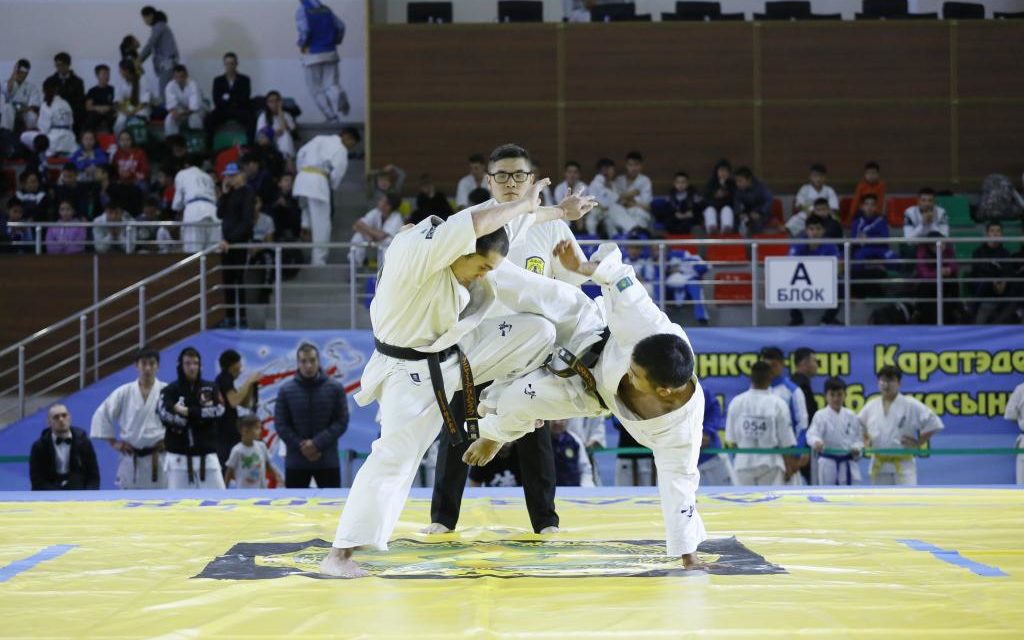 The championship was held in the disciplines of kata and kumite. The opening of the Championship was attended by the deputy chairman of the Committee for Physical Culture and Sports of the Ministry of Culture and Sports of the Republic of Kazakhstan, Baizhanov Bekbolat Kustutunovich, President of the Republican National Federation of Kyokushin-kan karate Oxikbayev Omarkhan Nurtaevich, as well as other guests of the championship.
At the opening ceremony, black belts were presented to First Vice-President Moldagali Alimzhan Kairatovich 5 dan, instructor from Akmola region Yun Fedor 3 dan, head of the Kyzylorda branch of the RNFCK Mukhanov Bauyrzhan 3 dan. Also, the certificate and the badges "Master of sports of international class" were handed to the athletes Uzakbay Narkyz, Sadvakasov Nurlykhan and Zhanibek Temirlan.