Bulgaria's Dragomir Petrov is set to make his SENSHI debut this upcoming Friday when he faces a SENSHI veteran from Russia – Omar Magomedov.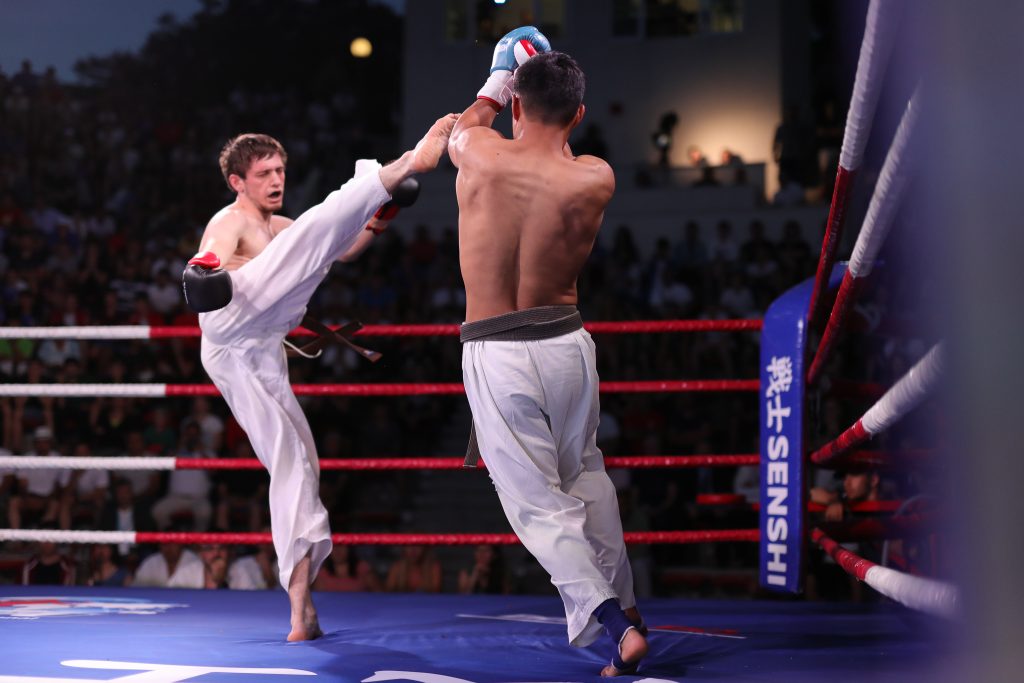 The fight will be conducted under the KWU Full Contact rules in the -70 kg category (all kinds of boxing punches, spinning back fist, all kinds of kicks; one knee kick to the head after a two-handed grab; clinching up to 5 seconds; sweep kicks; leg grab and kick without pulling or pushing the opponent is ALLOWED).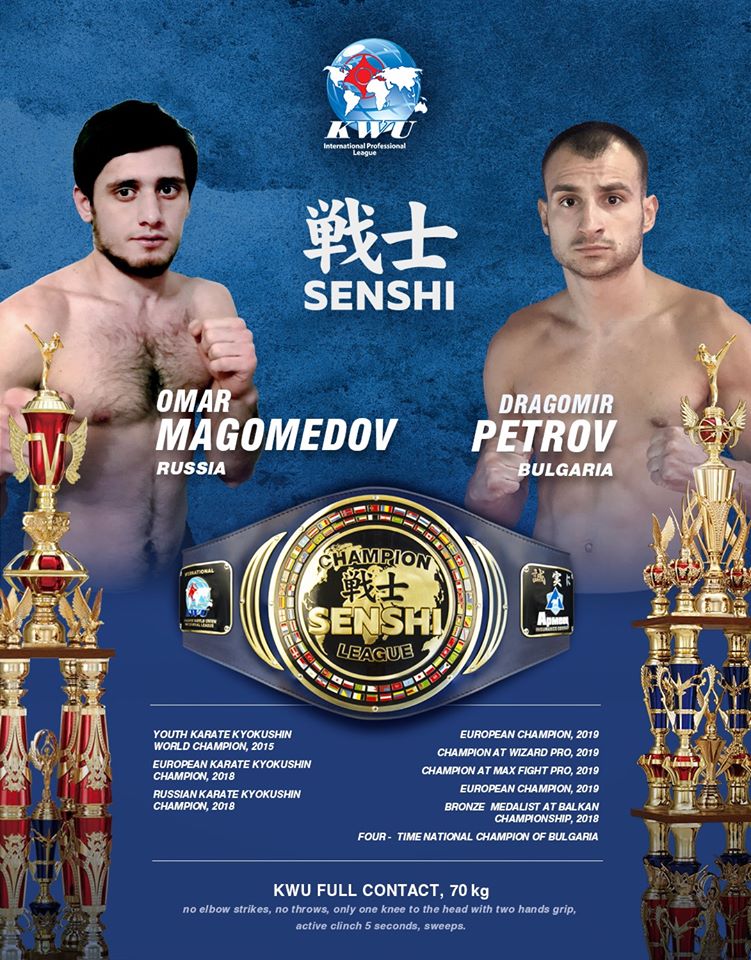 Petrov, 26, is a four-time national champion of Bulgaria, 2019 European Muay Thai champion, 2019 Max Fight Pro champion, 2019 Wizard Pro champion, 2018 Balkan championship bronze medalist.
Dragomir fights out of "ELITE Fighters" Gym. He owns a pro record of 7 wins, 2 losses, and 1 draw.
Omar Magomedov will be making his fourth SENSHI appearance. The Russian fighter made his debut at SENSHI 2 and then he fought twice at SENSHI Cup and at the fourth edition of SENSHI in Varna.
The 24-year-old Russian represents the SC "Yamakasi". The Moscow native is 1.75 cm tall and he's in the Russian national Kyokushin team. Magomedov is also a gold and bronze medalist from the European Kyokushin kai championship.
SENSHI 6 will produce 10 fights conducted under the KWU Full Contact, KWU SENSHI and K-1 rules.