The National Combat Sports Association awarded its best fighters and coaches in 2021 for their achievements.
The flashy ceremony took place on the 19-th of December in the studio of Bulgaria ON AIR TV. Over 40 000 athletes competed for the prestigious awards.
Special guests for the ceremony were Kubrat and Tervel Pulev, the 2x Olympic champion Armen Nazaryan, the multiple-time wrestling, sambo, judo, and karate champion Stoyan Saladinov and coach of Blaoy Ivanov, Rosena and Rumen Dimitrov and Marko Kosev. The four guests were awarded by the member of the board committee of NCSA Dimitar Angelov for their contribution to the development of combat sports.
The hosts of the ceremony were the editor in chief of Boec.BG Desislava Djermanska and one of the best Bulgarian fighters and SENSHI star Nikolay Yorgov. A special announcement was made by Bulgaria's Olympic committee president Stefka Kostadinova.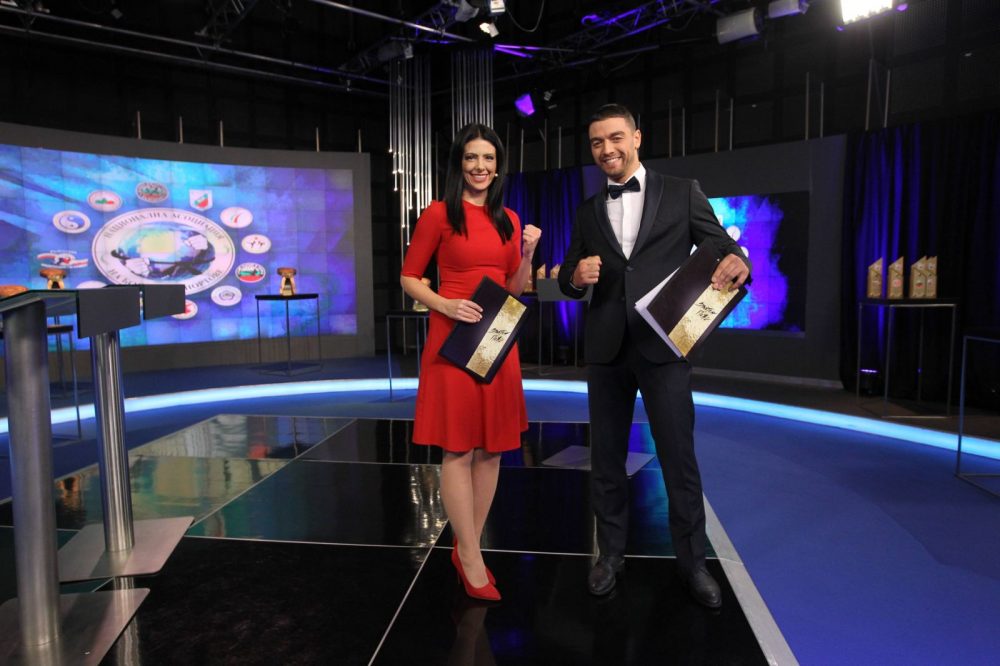 "It was a strong Olympic year for Bulgaria. In Tokyo, we heard our national anthem three times. I wish all the athletes a lot of power, faith, and emotions in 2022. Our committee supports you and is grateful for you", said the legend of Bulgaria's sport.
In the category "Best Athlete – Male" Yordan Tsonev from Bulgaria Arm Wrestling Federation took the award. In November he won a gold medal from the Europen championships and this month he won a gold medal from World Championships in Bucharest, Romania.
The second "Golden Belt" award was given to Nikol Harizanova from Bulgarian Karate Kyokushin Federation. She won the Best Athlete – Female division due to the fact that she won two silver medals from two European championships (KWF in Poland and KWU in Varna)
The best Coach of the Year award went to Venelin Rusinov from Bulgaria Ju-Jitsu federation. He is a coach of the Central Police Karate and Ju-Jitsu club.
The special award for "Keeping the traditions alive" was given to Sensei Georgi Georgiev from Bulgaria Shotokan Karate-Do Federation. He is the only head instructor from Bulgaria in the World Shotokan Karate-Do Federation.
The "Golden Belt" for a most impressive win for 2021 was given to Simeon Penev from Bulgaria Sumo Federation. He won the European Championships in the 65 kg. juvenile division in Poland.
Two more special awards were given from the team of Boec.bg/COM. The editor Boris Tonev is also commentating on SENSHI's events. The Best Athlete (male) went to Eduard Aleksanyan, who won four out of four matches in the ring of SENSHI and won a WAKO PRO European belt. The Best Athlete (female) award went to Ivet Goranova – the 21-years old karateka won an Olympic gold medal and Bronze from World Championships.