The BKK Summer Camp is a Kyokushinkai Karate Camp,
open to all kyokushin students from any organisation. Ages of 8 up to senior are all welcome. Camp usually starts on Thursday and ends Sunday morning, with up to 4 sessions a day by top Kyokushin instructors, led by Hanshi Steve Arneil.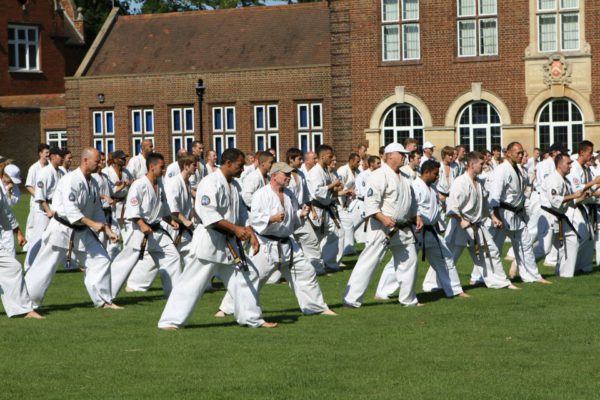 Junior Camp is for ages 8-15 years and Senior Camp is Ages 16+.
IFK Students can also choose to grade at camp under the instruction of Hanshi Steve Arneil 10th Dan.
Prepare to have a great time and learn something new! ► www.britishkaratecamp.com
AUG 10, 2017 – SUN, AUG 13, 2017 at FELSTED SCHOOL, UNITED KINGDOM
Kyokushin Karate Camp For Everyone
Although hosted by the British Karate Kyokushinkai (BKK), our summer Karate Camp is open to all Kyokushin practioners and organisations from around the World. /BKK