Sensational success of the Austrian National Team at the
2018 European championship in Lańcut, Poland.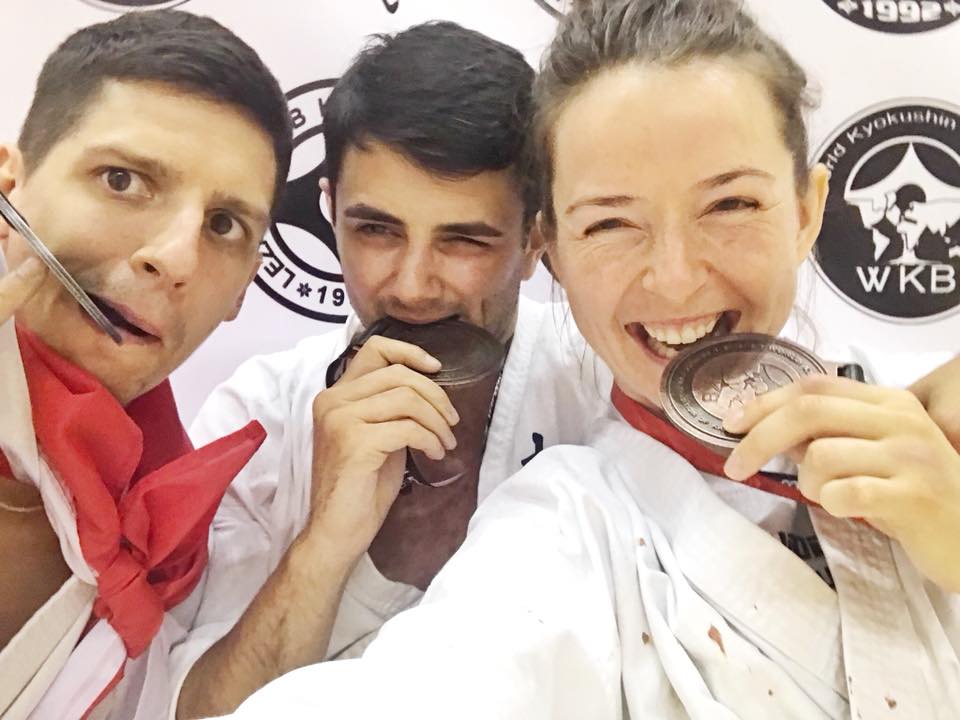 Over 511 athletes from 17 countries participated in the European Championship. Austria was represented by three fighters, and all three were successful with trophies.
Emanuel Lebo 2. Place (M-90 kg.)
Serj Solomon Ian 3. Place (M-70 kg.)
Iulia Lemikh 3. Place (W-60 kg.)
Congratulation! OSU!