Exciting news for the Kyokushin World!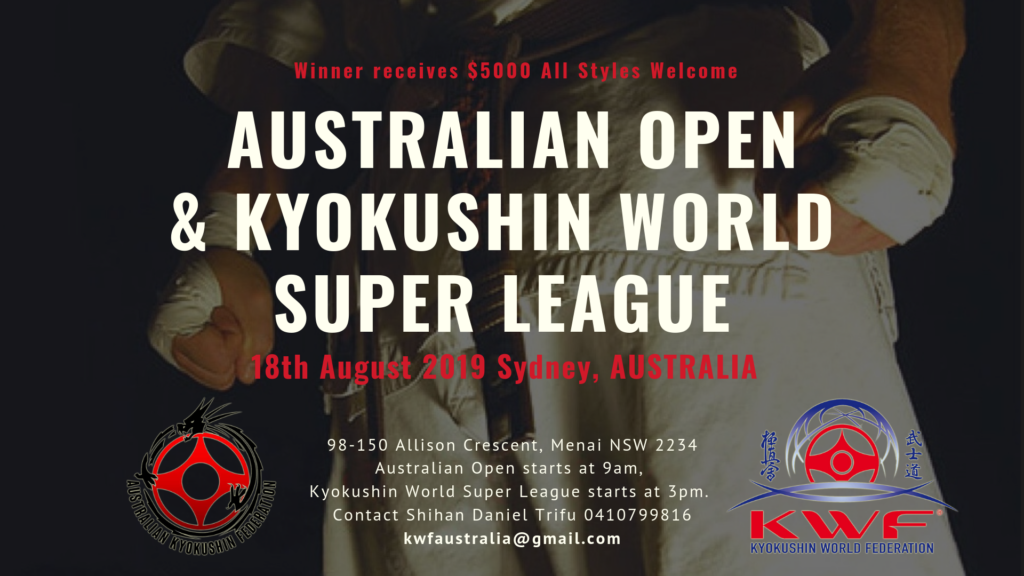 Shihan Daniel Trifu announced the date and place of our next big event – August 18th 2019. Also he introduced the KWF Pro League with an Open Weight World Title up for grabs and the winner walking away with $5000.
They hope to see a lot of competitors from overseas entering this event.
Top 4 fighters will compete in the Super League with a format of 3 rounds of 2 minutes. Two semifinals and the Title Fight. A total of 3 matches. Short and Super Entertaining! Tickets will be on sale soon! Limited numbers of tables will also be available. Contact details are on the poster or you can message me here. Let's show the World that Australia deserves an important position on the World Wide Kyokushin map.
Osu! Shihan Daniel Trifu