This is an open invitation to the annual waterfall training
on Sunday 7th January 2018 at Sgwd yr Eira waterfalls in the Brecon Beacons of Wales.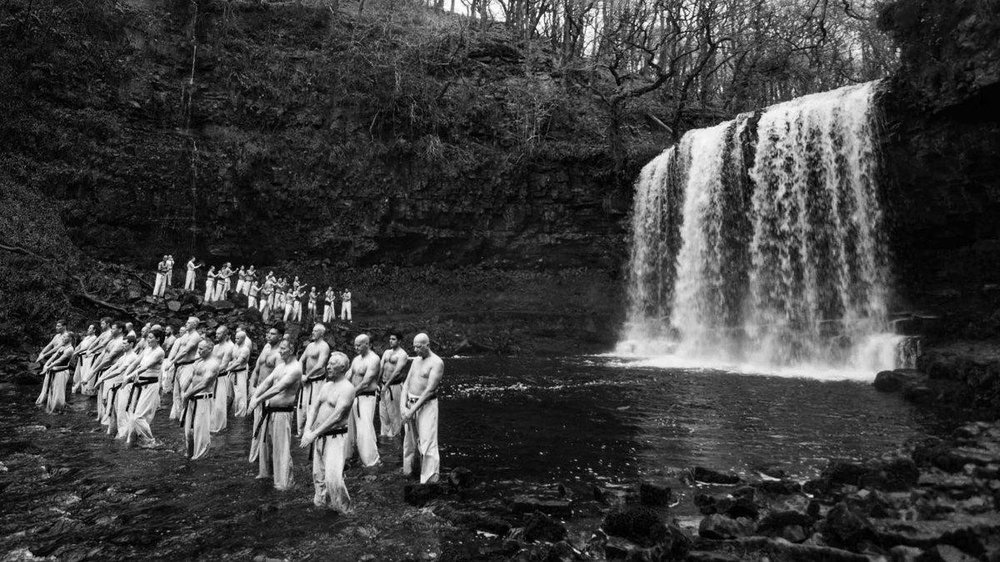 This event takes place annually on the 1st Sunday of the New Year. This is a fantastic opportunity to train together with your Kyokushin family, to experience the spiritual mokso (focus" & "clear one's mind) at the side of the waterfall. Throwing punches under the  flowing waterfall is such an amazing sensation!
 A great positive way to start the New Year getting you in the right mindset to meet any challenges the New Year has to throw your way and most importantly start you Kyokushin training off the way you mean to carry on.
Where?
Meet at 10.45am on the 7th of January 2018 at The Lamb Hotel, Chapel Road Aberdare CF44 9JX.
We will have some photos taken before starting the run at 11.00am.
In recent years friends from Germany and Ireland have made the pilgrimage, and I'm sure this year will be no exception. Please spread the word and lets makes this year even bigger.
We look forward to see you all there. Please email or phone me for further information.
Osu Sensei Roger roger@caerphillykyokushinkai.co.uk  mob: 07811446710
Due the nature of this event only 16 years and above are allowed to take part.