Throughout July and August, the All-Ukrainian Summer School in KYOKUSHIN KWF 2020 was held under the leadership of the National Representative of KWF in Ukraine Sensei Dmytro Nikolaiev, 4th dan.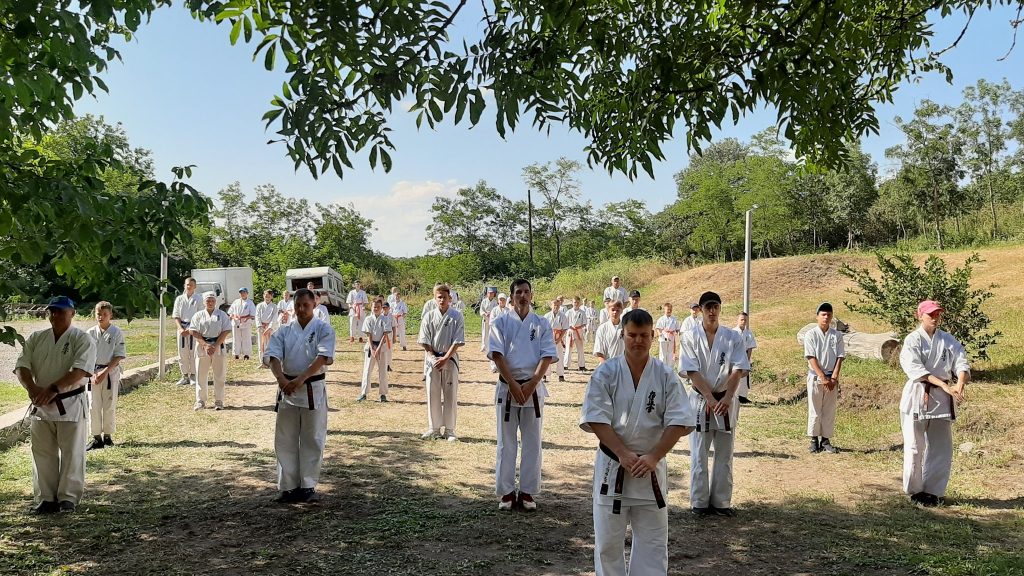 In order to comply with the conditions of quarantine, the school was held in three arrivals of 40 people in each, thus, a total of 120 participants from the Mykolaiv, Kherson, Cherkasy, and Chernigov regions participated.
The event took place in Migie (Mykolaiv region). In this area, there is a canyon of the Southern Bug with 12 rapids and outcrops of granite rocks. In addition to training, the participants of the school had the opportunity to hike along the picturesque mountainous terrain, as well as to make an extreme descent along a mountain river on rafts, this requires good physical fitness.
An intensive training program was prepared for the school participants, the athletes were divided into groups with different levels of training and difficulty, for Kihon training and Kumite training. The training sessions were held in mountainous areas. The culmination of the summer school was kyu and dan tests.