At the end of October, in the city of Pervomaisk (Mykolaiv region), the grand opening of the new KWF dojo took place.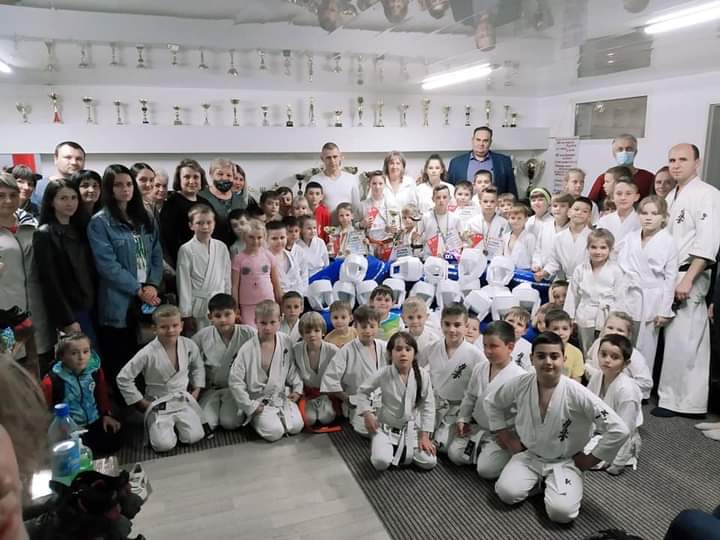 Sensei Dmytro Nikolaiev, KWF Country Representative in Ukraine, being a guest of honor at the opening ceremony, sincerely congratulated the Head of the KWF Dojo Senpai Yuri Galimon and his entire team of athletes on this significant event.
Traditionally, to thunderous applause from the audience, the guests of honor cut the symbolic ribbon, thereby giving a new life to the dojo.
In the new modern dojo, there is all the necessary equipment for full-fledged workouts and comfortable showers.
"60 KWF members will train here. We wish Senpai Yuri Galimon and his students not to stop there, to move forward, conquering new peaks." shared with us Sensei Dmytro Nikolaiev