The fighting legends Semmy Schilt and Peter Aerts arrived in Bulgaria for yet another seminar of the KWU International Professional League. For the very first time, the camp took place in the sports hall "Vladyslav" in SC "Black Sea" in Varna. The camp will continue until 31-st of October.
In the schedule, there are 6 training sessions under the watchful eye of the K-1 legends Peter Aerts and Semmy Schilt. The Dutch fighters brought a lot of good mood in the first-morning session and this trend continued in the next two sessions which totaled in 5 hours of new learning, refining techniques, sparrings, and discussing.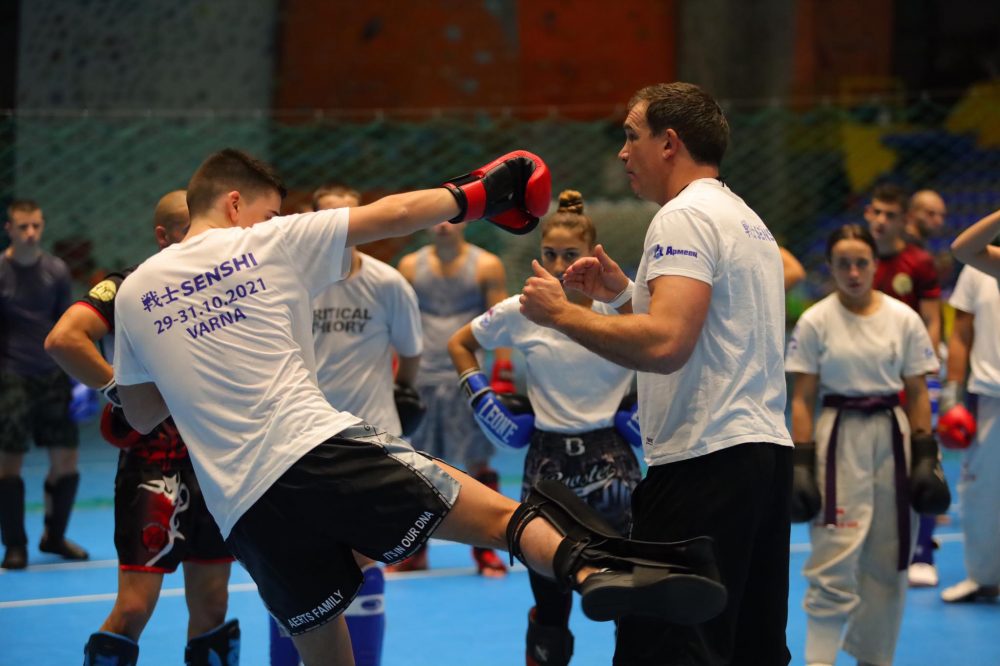 Over 100 fighters from all over the country participated in the seminar. Among them, you could see some of the best Bulgarian professional competitors such as Atanas Bojilov, Aleksander Petrov, Peter Stoykov, Eduards Aleksanyan, Hristiyan Korunchev, Dragomir Petrov, Teodora Kirilova, Kostadin Kardjaliyski, Daniel Galabarov, and others.
Read more about the training sessions HERE on boec.com website
Don't forget to follow us on Instagram for exclusive videos and amazing pictures here: