Dear Hanshi, Shihan, Sensei and Martial Arts Enthusiast of Any Style:
It is my great pleasure to welcome and invite you to the "2nd USA-IFKK Battle on the Boardwalk" tournament. This year's event will be "Bigger & Better" and it is being held as part of "Action Magazine Martial Arts Hall of Honors" 20th Anniversary weekend extravaganza to be held at the Tropicana Hotel in Atlantic, City, NJ on Friday, January 24th – Sunday, January 26th, 2020.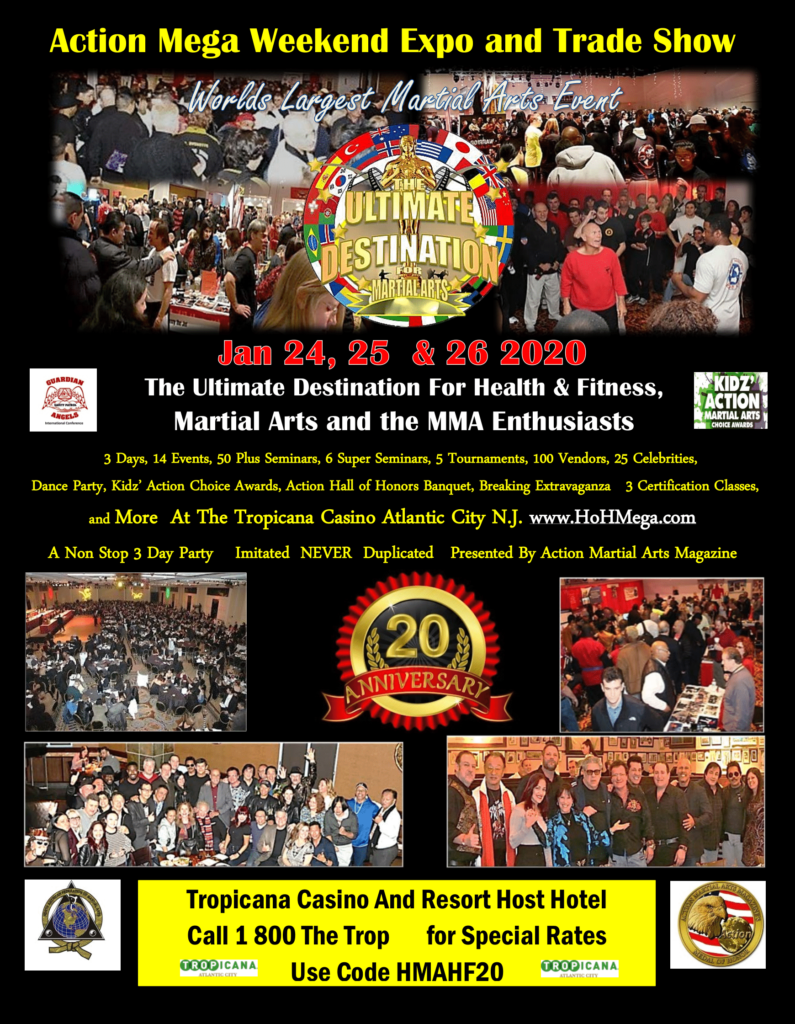 Competitors from all over the globe!
-Semi-Knockdown
-Elite Knockdown Matches
-NEW this year, Kata!
-Multiple, Amazing Martial Arts seminars & demos with Michael Jai White, Benny The Jet, Don The Dragon Wilson, Cynthia Rockwell and many others from the Martial Arts and Film world!
Don't miss the Martial Arts extravaganza on the Boardwalk in Atlantic City in 2020. Osu!
For Tournament/Event Related Questions, please contact:
845-926-5009