Turkish Wushu Kung Fu Federation Kyokushin-Ashihara Sport Branch and KWF Turkiye organize
an international event in August 2018. There participated 11 country with 450 martial artists from Turkiye, Azerbaijan, Iran, Tunis, Iraq, Syria, Russia, Bangladesh, Pakistan and Kazakhstan.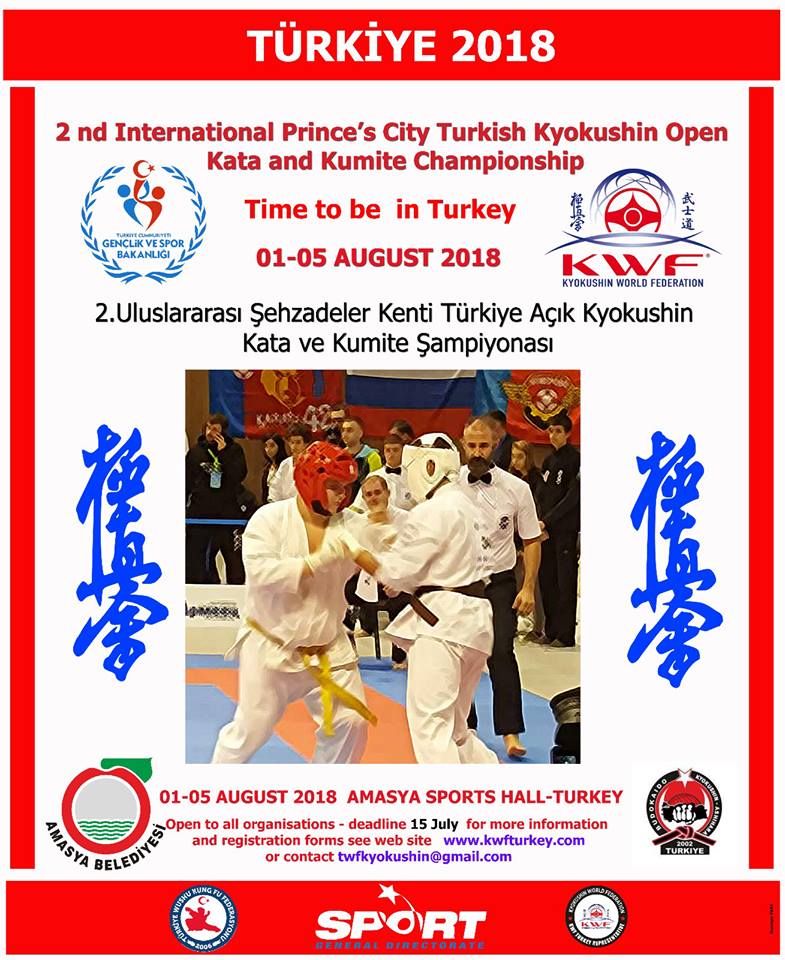 All fighters in this event were experienced, with capability and fight with enthusiasm. During the event all participants accommodations, meals and transfers fee was covered by organization. Turkish national team win 1st place, Iranian national team 2nd place and Azerbaijan national team 3th place.