On September 13, 2020, KWU – Azerbaijan Republican Seminar chaired by Galandar Aslanov was held on Novkhani beach in Baku.
The closure of all gyms due to the COVID-19 virus since March has had a major impact on the physical, mental, and psychological lagging of athletes.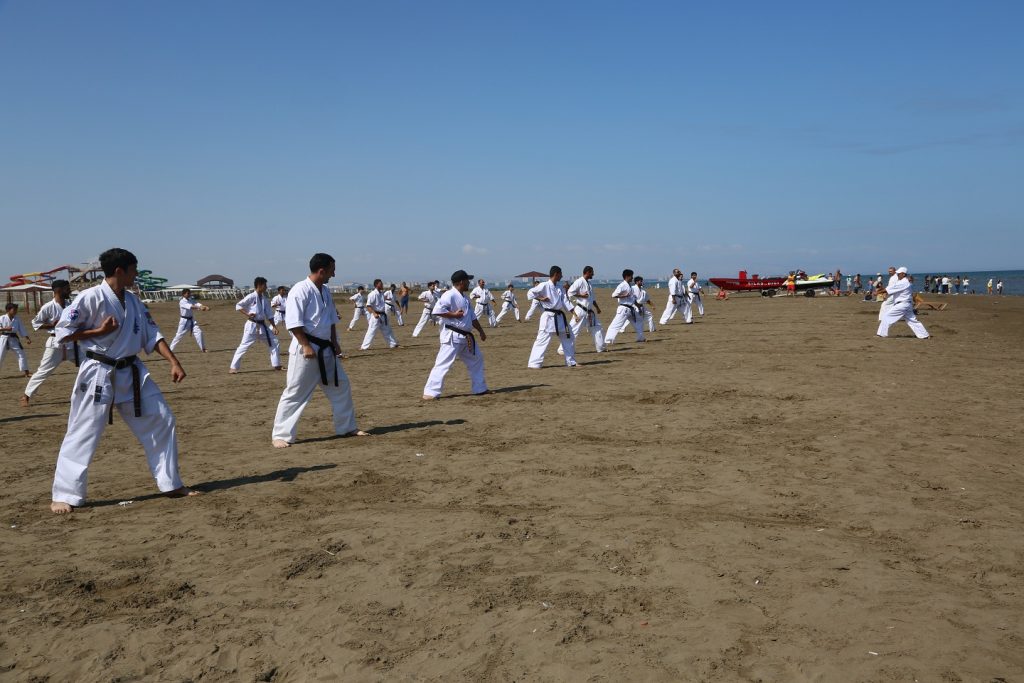 From August, sports training and sporting events have been allowed only in the open air, while maintaining social distance. Immediately after the decision, we involved the athletes in partial outdoor training and organized a small outdoor tournament in August to restore their former fighting spirit.
The main purpose of the seminar, which we planned in September, was to strengthen and improve the health of the body, to improve the skills of instructors and coaches, to increase the practical knowledge of judges and the skills of athletes.
The seminar was attended by a 180-member team of athletes over the age of 7 from KAN, IFK, KWF, IKO Matsushima, their coaches and members of the national team.