Only 1 week left till the Winter Camp International kyokushin kan Greece.
Those who are determined to train hard in the snow, in the rain and in the countryside, can participate.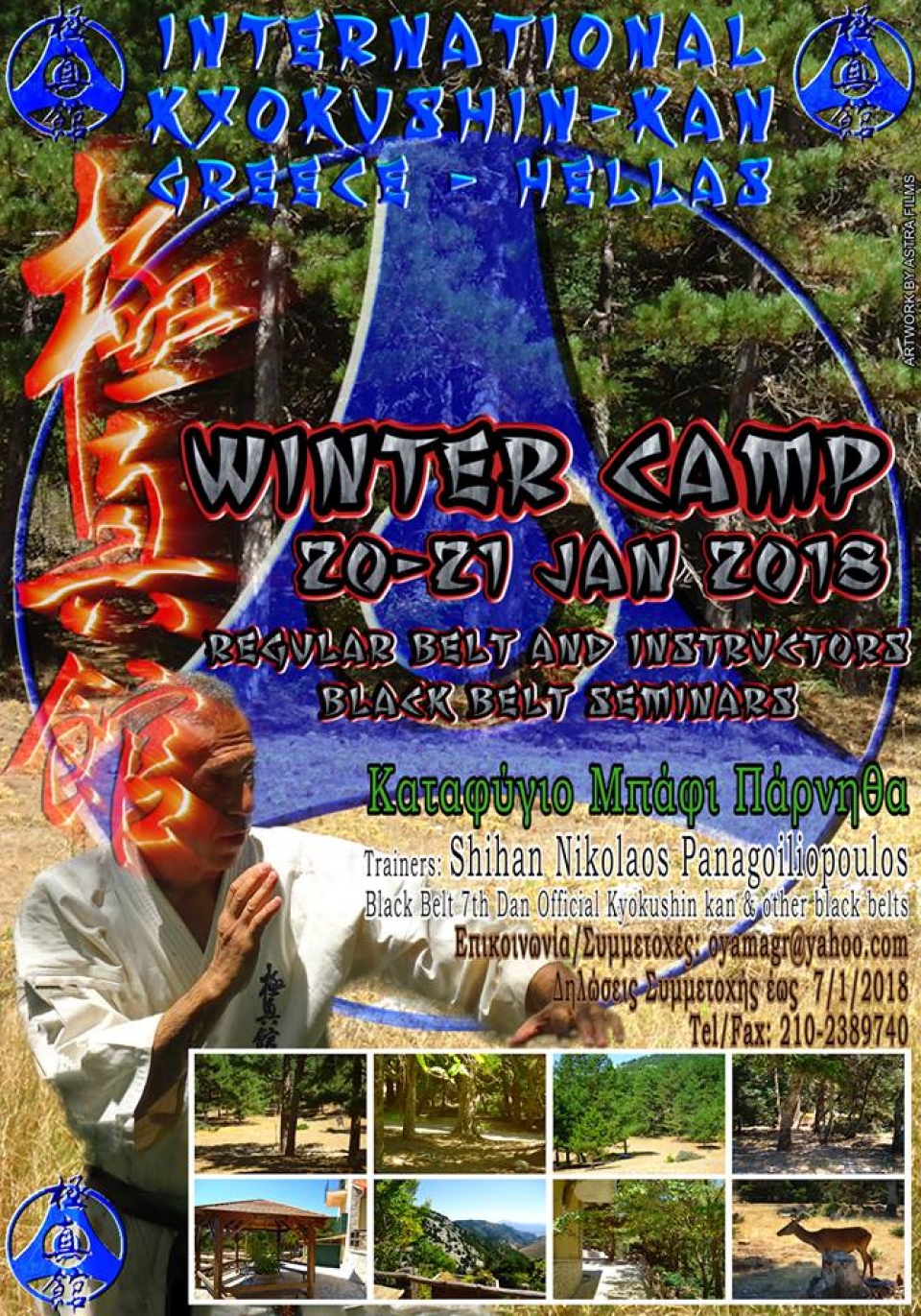 All athletes have the right to participate. Shihan Nikolaos Panagoiliopoulos will teach as well as other black belts who will attend the camp.
In addition, the instructors seminar will be held for the year 2018. In the camp thiw particular weekend, can also participate parents and friends of athletes.
DON'T MISS THIS OPPORTUNITY!!!
Sincerely
Shihan Nikolaos Panagoiliopoulos