Less than one year ago was build the KWU Germany organisation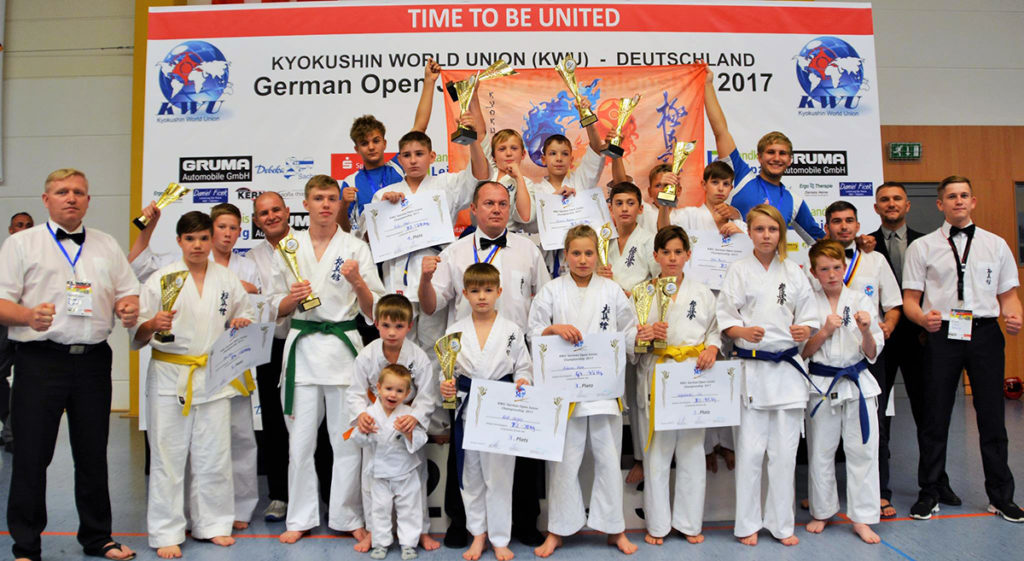 Already today after three judging seminars, a european championship, a lot of common trainings and a big part of work was organized the first in the history of our country – KWU German open championship!
About 200 participants from different Kyokushin organisations in Germany, and also from europe countries took part in this championship. The IFK team Germany with the main organizer Shihan Michael Schramm, successful organized this  German open including Live stream with professional commentators!
A big thank we want to say to our judging staff who get by learning from Andrey Perminov real pros in this part of Kyokushin. The three Seminars which Perminov gave to our German judges showed their result at this championship. There were not controversial situations on Tatami, but when they were some, the get solve by regalement of KWU.
Specially thanks to A. Perminov who was a referee the whole day on his Tatami and by the way helped others with their judging problems and questions.
Sensei Alexey Demanov
General Contact for KWU Germany
Full report on Russian and more pictures you can see HERE