On the 25th of October, 2017, the official mascots
of the 3rd KWU Kyokushin World Championship – a male bear Burzhick and a female sable Katya have arrived to Ekaterinburg. And already early in the morning Burzhick and Katya were broadcasted in a TV program "The Morning Express" on the Channel 4.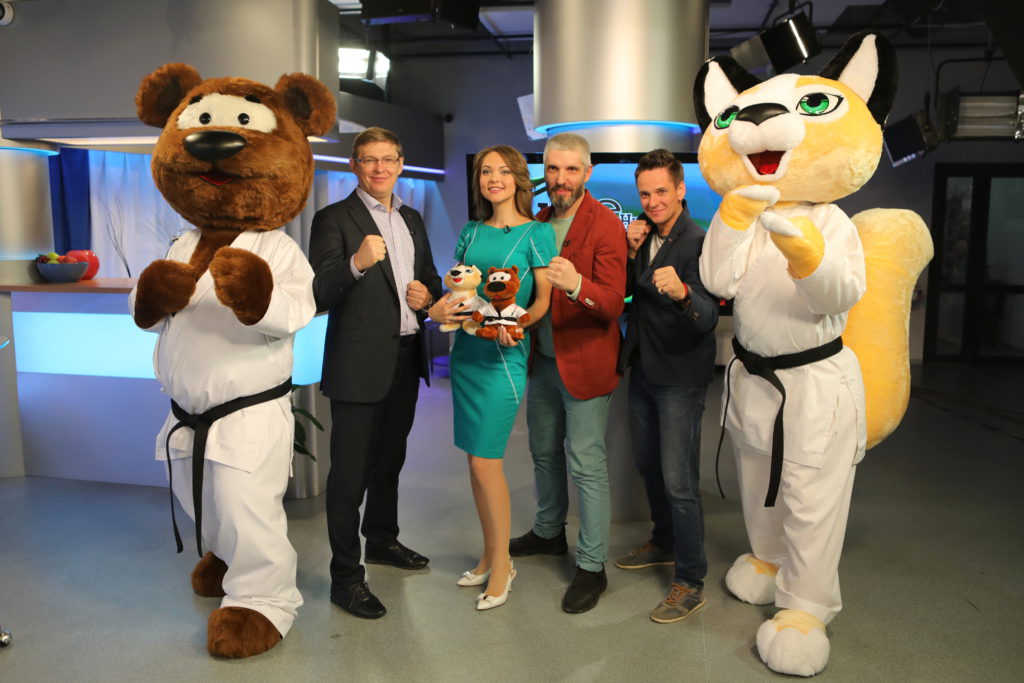 They were presented to the general public by Sergey Suvorov – the General Secretary of Kyokushin World Union (KWU) and Alexander Zeytz – creative director of the World Championship.
As Sergey Suvorov has revealed at the show, the official mascots will start an active lifestyle today and will participate in promoting the World Championship in Ekaterinburg. They are going to attend training sessions and public cultural events, up to the main event itself. But the most important job for the mascots is going to be on the days of holding the Championship. Their mission is to meet delegations, arriving to the tournament from different countries, and that is 300 athletes from 52 countries, who have applied for participation.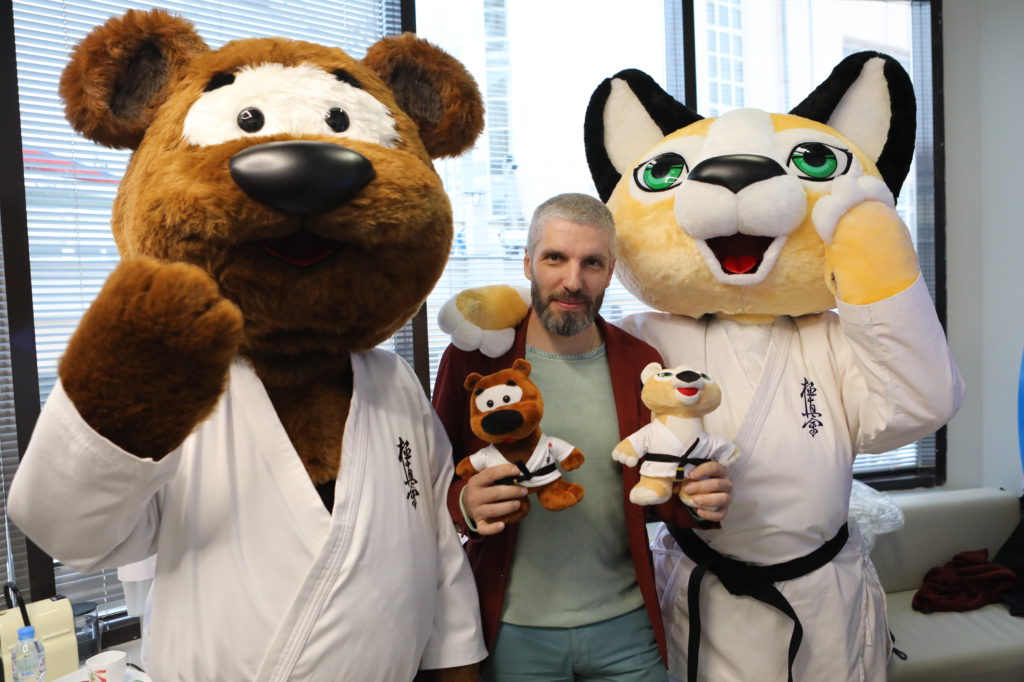 The Creative Director of the Championship Alexander Zeytz noted that the official mascots will be involved in a colourful opening ceremony of the World Championship, alongside with around 100 other performers.
One can follow the mascots' lifestyle on their official Instagram page www.instagram.com/mascot_kwu2017
They love being photographed and behaving in a childish way.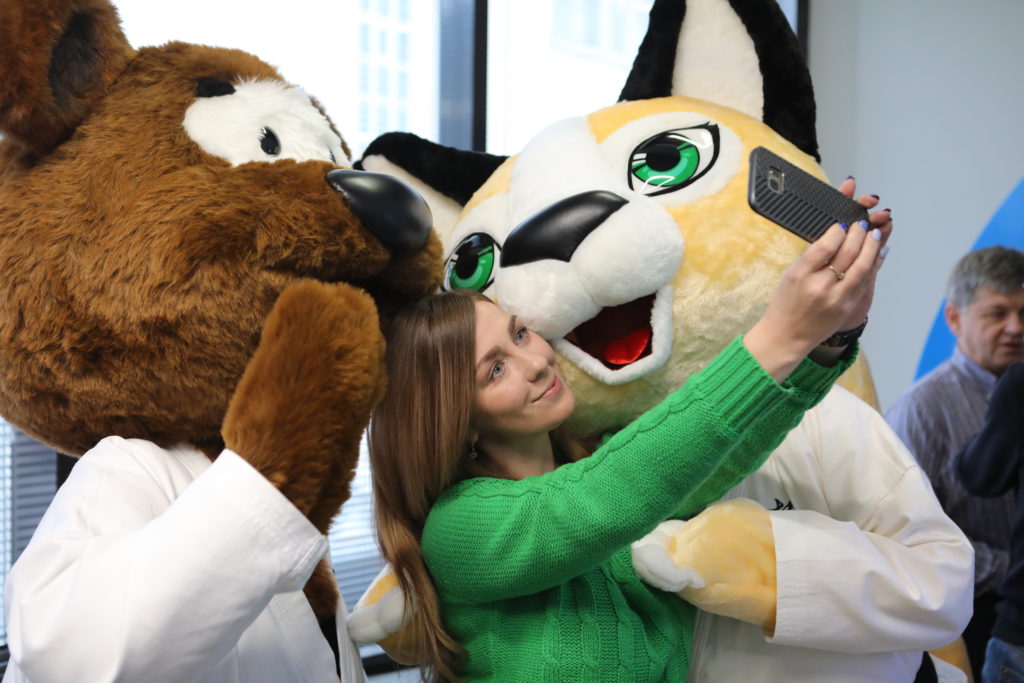 The female sable Katya and the male bear Burzhick have not just been chosen randomly by the organisers of the World Championship as the mascots. A bear and a sable – the most famous inhabitants of the Urals' forests are the animals that are portrayed at the Ekaterinburg's coats of arms.
---
#KWUCHAMP #KWUCHAMP2017 #KWUNION 
Official website of the 3rd KWU World championship among men and women in weight categories: www.kwu2017.com
Follow Kyokushin World Union – KWU Social networks: @KWUnion