MASS MEDIA ANNOUNCEMENT
January 15th, 2019.​​​​​​​​​​Astana
THE 4th KWU KYOKUSHIN WORLD CHAMPIONSHIP among men and women will take place in December of 2019 in Astana.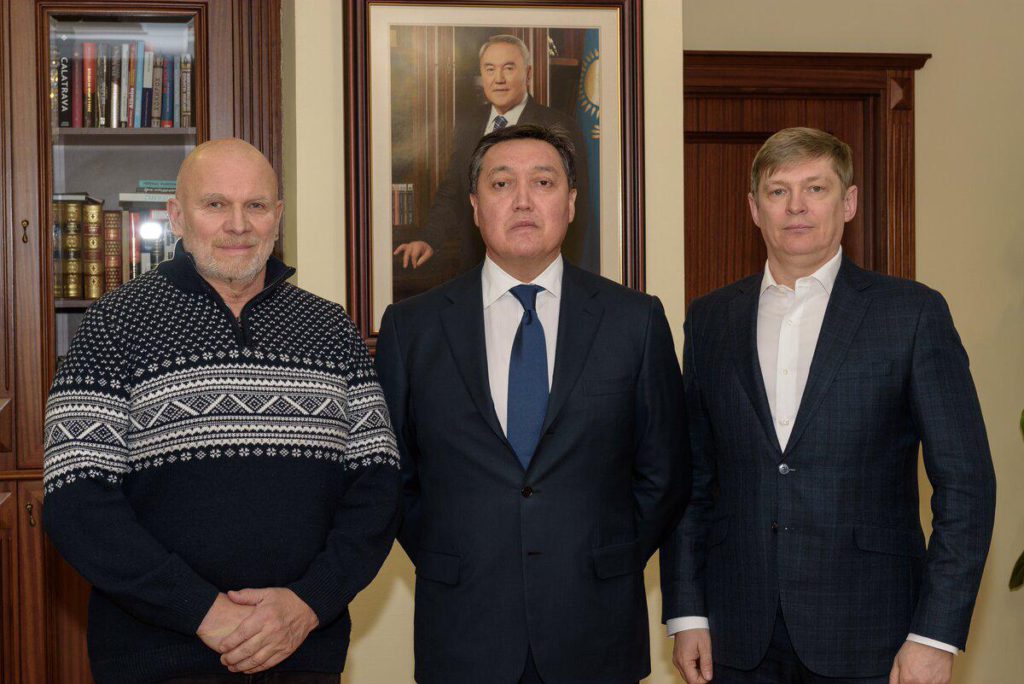 On the 15th of January, 2019 the first meeting of the organising committee on preparation for the 4th KWU Kyokushin world championship under the leadership of Ascar Mamin, the First vice premier of the Government of the Republic of Kazakhstan, took place in the capital of the republic of Kazakhstan, Astana.The world championship will take place on the 7th-8th of December, 2019, in Astana in the "Barys-Arena".
Kyokushin is one of the toughest martial arts. It's founder, the great master Masutatsu Oyama is the legend not only in the homeland of karate, Japan, but also far beyond its borders. In the core of Kyokushin there are not only sports aspects of fighting, but also applied ones.
The World Championship will be held under the auspices of the International association "Kyokushin World Union", created in 2011 and registered in Lausanne, Switzerland. The main purpose of KWU is to unite all of the existing federations of Kyokushin under the arch of a sole international association.
KWU World Championship opens its doors for the fighters from any international organisations, sharing the basics of Oyama's heritage.
During all of 2019, in more than 60 countries of the world there will be national selection tournaments, by the outcome of which there will be national teams formed for participation in the IV KWU world championship. Only the strongest fighters from all of the continents of the planet will be able to perform at the World championship, they will represent their countries: Japan, Spain, Poland, Bulgaria, Brazil, Republic of South Africa, Australia, Russia and others.
The world championship is held in 9 weight categories among men (60, 65, 70, 75, 80, 85, 90, 95, 95+ kg) and 6 weight categories among women (50, 55, 60, 65, 70, 70+ kg).
According to the rules of KWU, in each weight category there can only be one fighter participating in each weight category, except for the host country. The Republic of Kazakhstan has the right to apply a double amount of participants. Thus, the championship will only be represented by the best athletes of international Kyokushin!
The world championship will take place under the motto "TIME TO BE UNITED!". The main mission of Kyokushin World Union is to unite all followers of Kyokushin under one common goal – to fulfill the dream of the creator of Kyokushin Masutatsu Oyama and become a part of the Olympic movement!
Press-service of the Organising Committee.
---
СООБЩЕНИЕ ДЛЯ СМИ
15 января 2019г. г.Астана
IV ЧЕМПИОНАТ МИРА KWU ПО КИОКУСИНКАЙ среди мужчин и женщин состоится в декабря 2019 года в Астане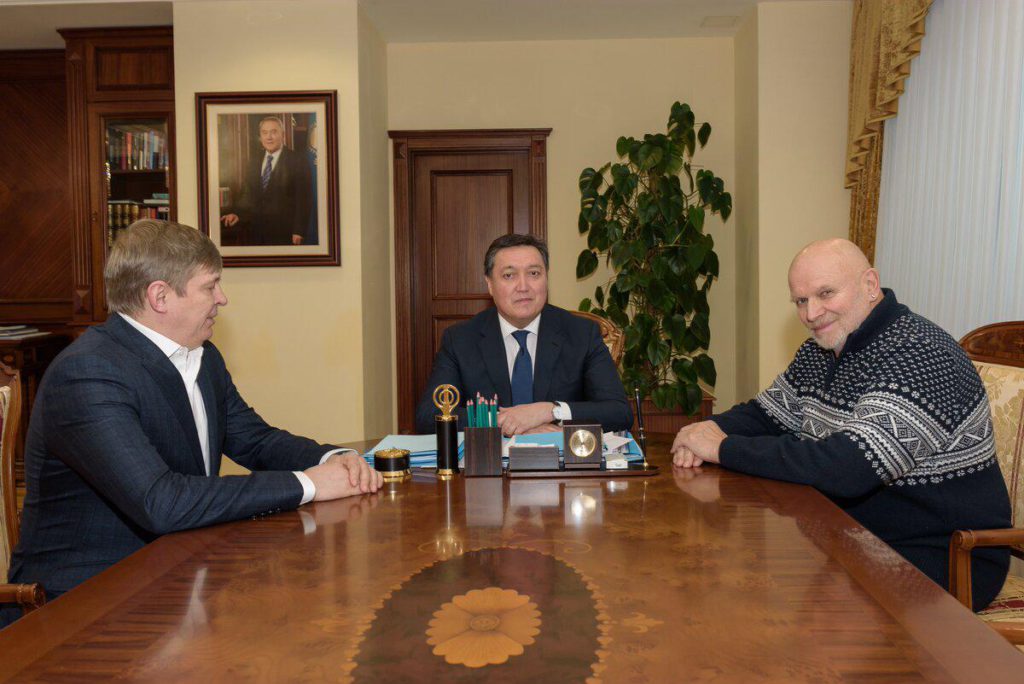 15 января 2019 года в столице Республики Казахстан в городе Астана состоялось первое заседание Оргкомитета по подготовке 4-го чемпионата мира KWU по киокусинкай под председательством Первого вице-премьера Правительства Республики Казахстан Аскара Мамина.
Чемпионат мира пройдёт 7-8 декабря 2019 в г. Астане в многофункциональном ледовом дворце "Барыс-Арена".
Киокусин – один из самых жестких видов единоборств. Его основатель – великий мастер Масутацу Ояма – является легендой не только на родине каратэ – в Японии, но и далеко за ее пределами. В основу Киокусин положены не только спортивные, но и прикладные аспекты боя.
Чемпионат мира проводится под эгидой Международной ассоциации «Kyokushin World Union», созданной в 2011 году и зарегистрированной в г. Лозанне, Швейцария. Основная задача KWU состоит в объединении всех существующих федераций Киокусин под сводом единой международной ассоциации.
Чемпионат мира KWU открывает двери для бойцов из любых международных организаций, разделяющих основы наследия Оямы.
На протяжении всего 2019 года в более чем 60 странах мира будут проходить национальные отборочные турниры, по итогам которых сформируются национальные сборные для участия в IV чемпионате мира KWU. Выступить на Чемпионате мира смогут только сильнейшие бойцы со всех континентов планеты, они будут представлять свои страны: Японию, Испанию, Польшу, Болгарию, Бразилию, ЮАР, Австралию, Россию и другие.
Чемпионат мира проводится в 9 весовых категориях у мужчин (60, 65, 70, 75, 80, 85, 90, 95, 95+ кг) и в 6 категориях у женщин (50, 55, 60, 65, 70, 70+ кг).
Согласно правилам KWU, в каждой весовой категории от одной страны может выступать только один боец, за исключением принимающей страны. Республика Казахстан имеет право заявить двойной состав участников. Таким образом, на чемпионате мира будут представлены только сильнейшие спортсмены международного Киокусина!
Чемпионат мира пройдет под девизом "ВРЕМЯ БЫТЬ ВМЕСТЕ!"
Главная миссия Всемирного Союза Киокусин – объединение всех последователей Киокусина одной общей целью – воплотить мечту основателя Киокусин Масутацу Оямы и встать в ряды Олимпийского движения!
Пресс-служба Оргкомитета