A female sable Katya and a male bear Burzhick
took part in an open Kyokushin training session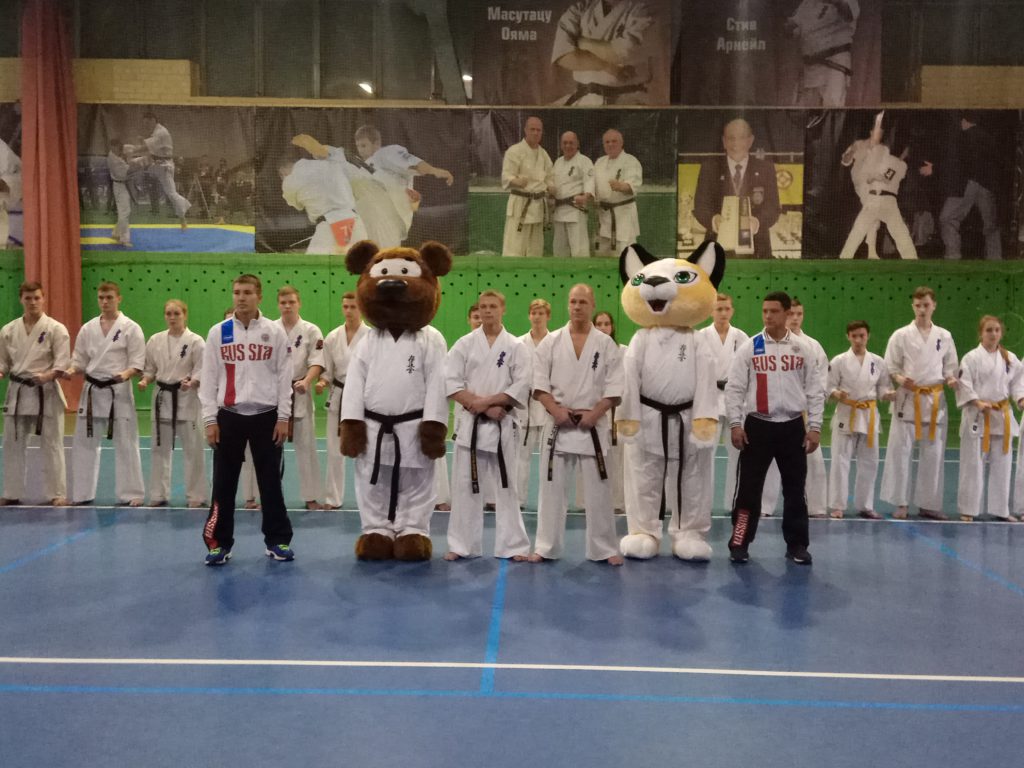 Dozens of young athletes came there specifically to take a look at the World Championship mascots. Before they knew it, both the sable and the bear found themselves at a master-class given by an honored coach of Russia Andrei Bura and two times world champions Evgeniy Mamro and Marsel Mansurov.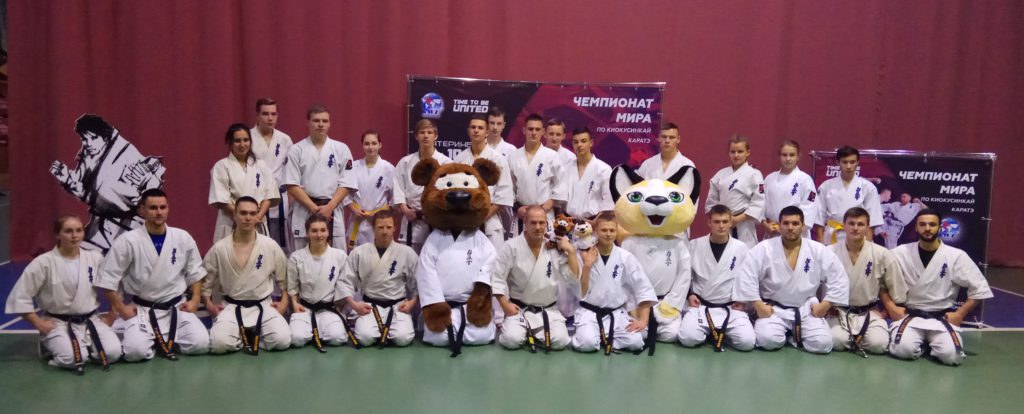 The sable and the bear took the baton from a tiger named Khabrick, who was the mascot of the Kyokushin World Championship two years ago in Khabarovsk. The organizers confess – the mascots were chosen at once and unanimously.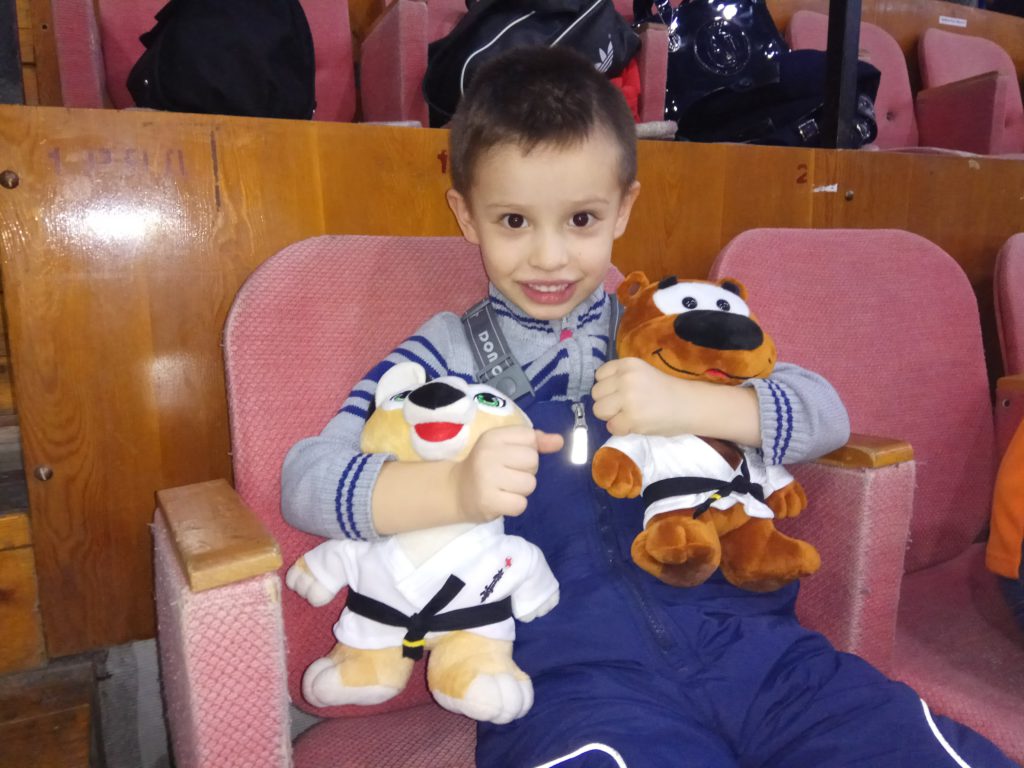 "This summer, during a working meeting concerning holding the World Championship, we started thinking about the choice of the mascots", – the General Secretary of the Kyokushin World Union Sergey Suvorov has shared his memories, – "There is the practice of all international competitions – mascots have to represent a city, a region, and of course, an idea came up, to take a look at the Ekaterinburg's coat of arms, where these two animals are well portrayed. A sable and a bear, being the owners of the Ural's forests, were chosen to be the mascots of the event. These two animals are exactly the ones that correspond to a conception of a kind force, which is promoted by Kyokushin."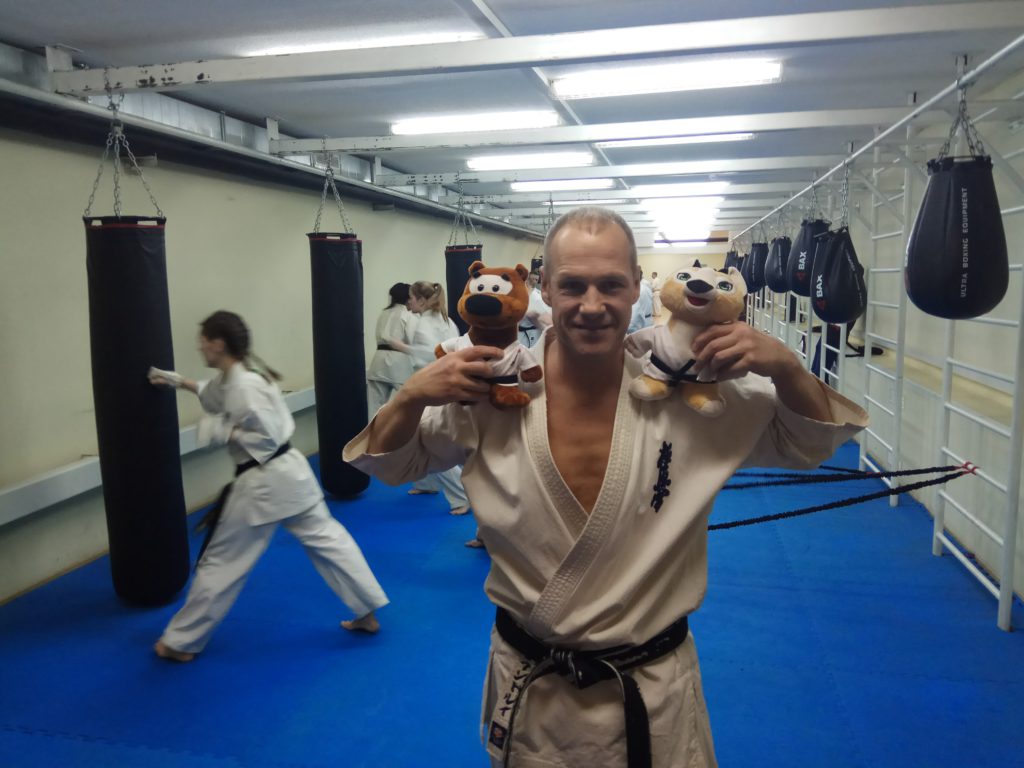 Considering this, both Katya and Burzhick quickly switched from the master-class to a photo session, and everyone who was up for it, had a chance to take a picture with them. And members of the Sverdlovsk team decided not change their schedule and went to their planned training session. A 19 year old Ivan Tumashev also went there to master his techniques. He is not the only one from Sverdlovsk in the national team: it is led by another Sverdlovsk person – the honoured coach of Russia Andrei Bura.
"We have training sessions according to the schedule" – Ivan Tumashev has told, – "Andrei Vladimirovich has created a special programme. Sometimes we work on strength, sometimes on speed, the coach always changes something and every time we accomplish different tasks. I do my best not to worry, thoroughly follow all the mentor's guidelines and hope that I will have reached my top physical shape exactly by the time of the World Championship."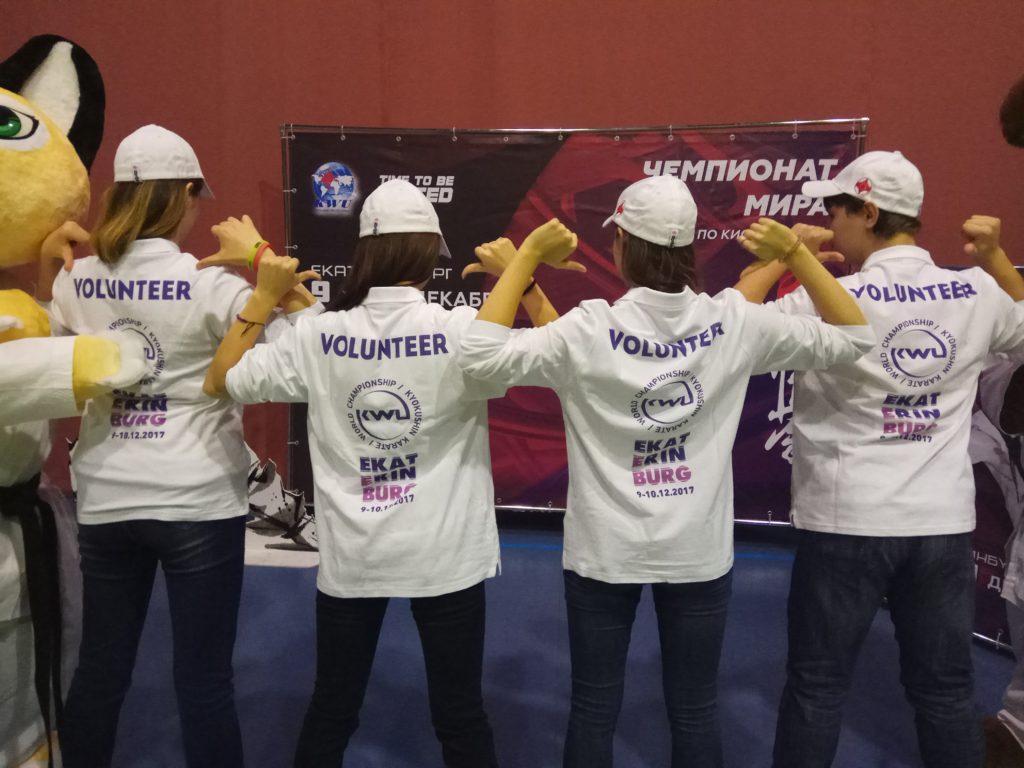 On December 9-10th, Ivan and his national team's colleagues will have to show the results of their training. The athletes will have to defend the title of the strongest team. They are going to compete against the best karatekas from 50 countries. The sable Katya and her friend bear Burzhick also have a responsible mission: they will meet the participants of the Championship, and besides that, they are going to be present at all the official events, connected to the Kyokushin World Championship.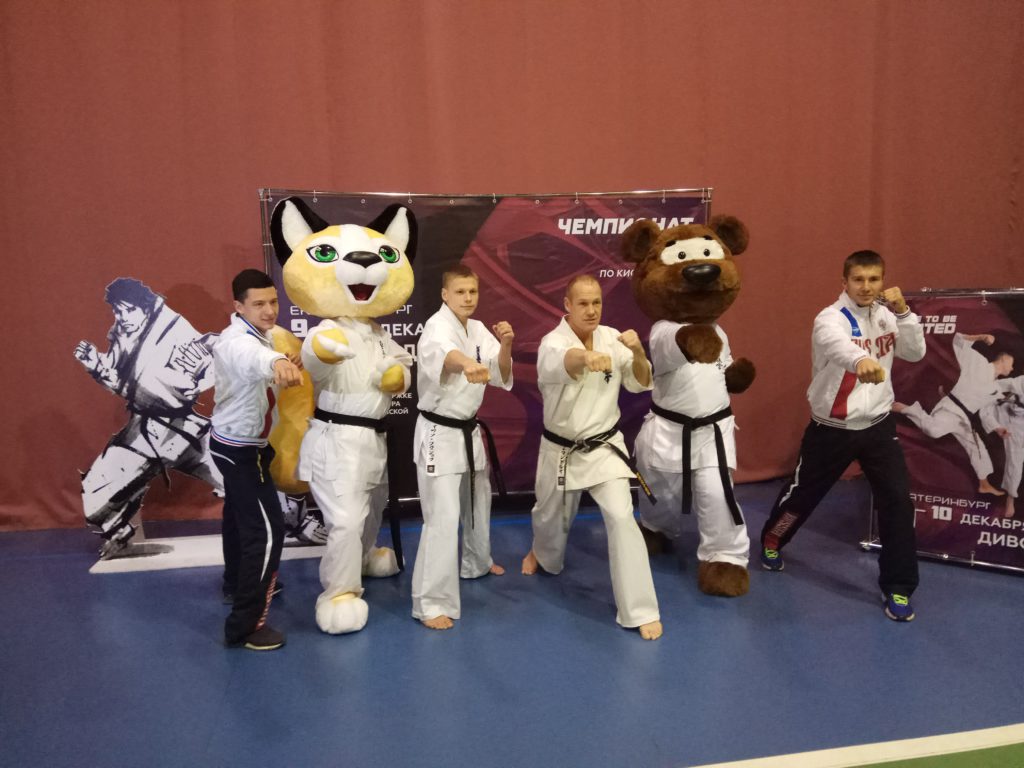 More pictures:
---
#KWUCHAMP #KWUCHAMP2017 #KWUNION 
Official website of the 3rd KWU World championship among men and women in weight categories: www.kwu2017.com
Follow Kyokushin World Union – KWU Social networks: @KWUnion