To participate on 5th KWU Kyokushin Open Youth World Championship,
judges from 20 countries have arrived three days before the start of the tournament.
December 1st more than 40 judges had a 5-hour marathon seminar in two parts and was the first phase of certification. Here is our report.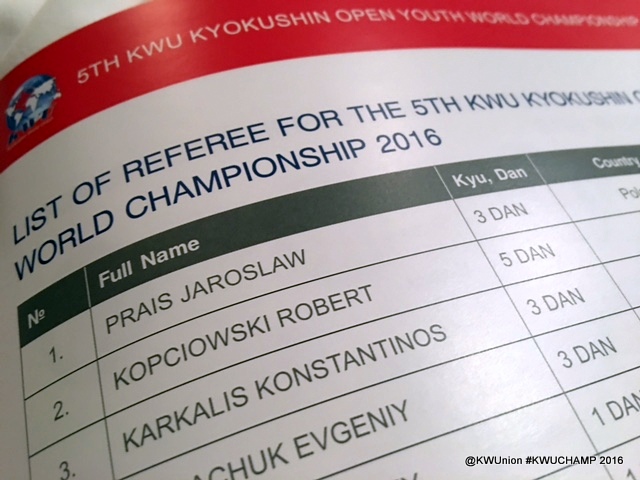 To gain admission to the judging on this championship, everyone must pass successfully the test.
The best judge of the tournament will be invited by the organizers to the 3rd KWU World Championship, which will be held in November 2017 in Japan. Stimulus is big for each of them!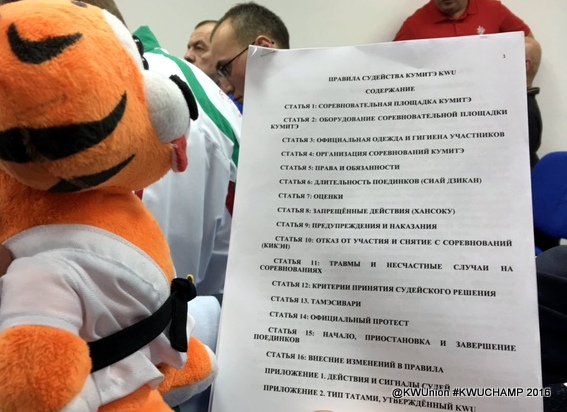 The primary challenge facing the Judges committee of the tournament, headed by Shihan Ramil Gabbassov. His main goal is to bring to a decent standard those of judges who there was no place to gain experience in judging international competitions.
One of the judges of the tournament will be a absolute world champion, new sensei in Bulgarian Kyokushin-kan Zahari Damyanov.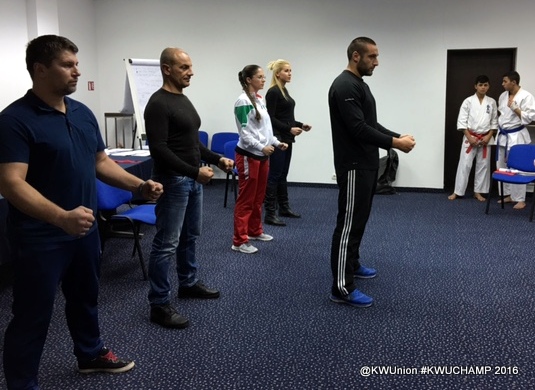 Sourse: superkarate.ru