As the IFK reflect on the success of the 3rd KWU World Championships
in Ekaterinburg we can only marvel at the work of the organizers.
This event has set the bar as to where we would aim to be if we achieved Olympic status and it shows we are more than capable of doing it!
The opening ceremony was an extravaganza of colour and sound that brought the stadium to life and we must thank both the organisers and the creative directors for their vision.
This 3rd edition of the championships showed that the KWU is learning from their mistakes in the past.
Competitor check-in procedures were slicker, judging seminars focused on the main issues and as in so many events we didn't witness lots of long speeches by the dignitaries. The athletes were the stars and rightly so they took centre of attention.
242 competitors from 48 countries meant the majority of the weight categories had solid participation.
Of course the KWU could achieve much higher numbers by allowing more than participant from a country in each division but this would defeat their aim.
We all hold our own championships with our own rules, weights and participation levels.
This must be different, the five kilogram categories are suitable for an Olympic programme and as with the other combat sports we follow the example of one athlete per country.
It is interesting to note that for Karate in the 2020 Olympics it is scheduled for each of the six weight categories to have a maximum of 10 athletes only. At the KWU Championships thirteen of fifteen categories achieved more than that number.
Focusing on the performance of the IFK once again we must be proud to have played a major role in its success.
IFK had 52 fighters from 17 countries and topped the medal table with 6 different countries achieving prizes.
Of course our major contributor was the top team in the championships Russia but we also gained medals from Great Britain, Ireland, Iran, Belarus and an amazing gold from Greece!
Time to be United!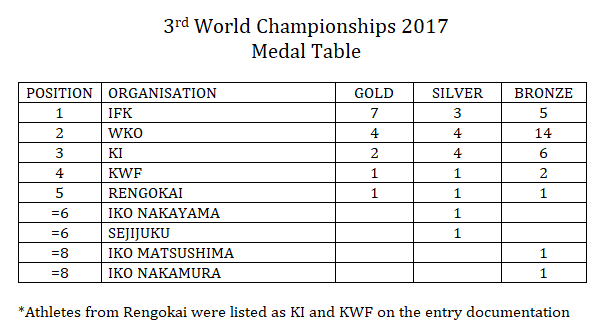 Womens -60kg
2. Emma Markwell (Great Britain)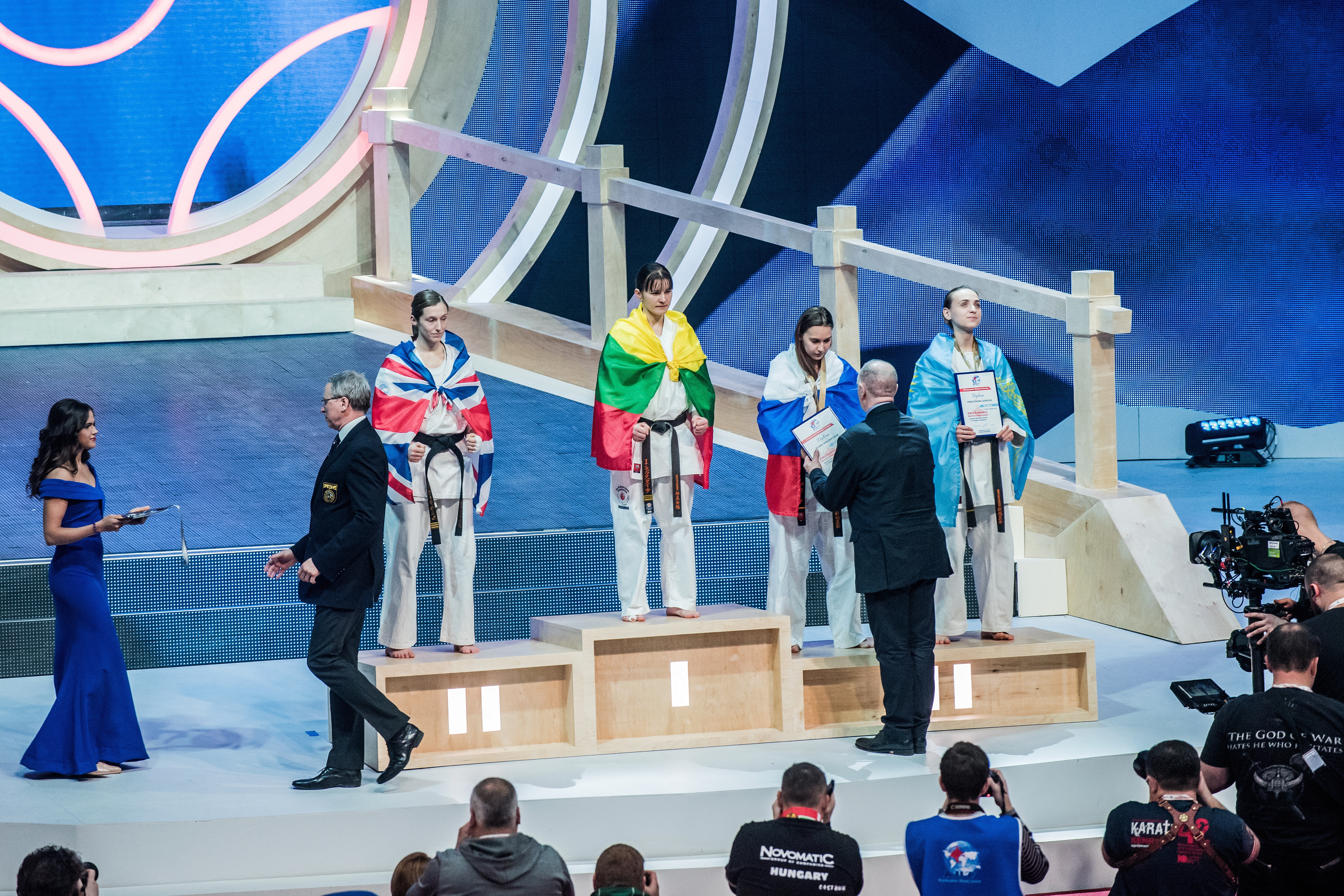 Womens -65kg
1. Anzhelika Sabaeva (Russia)
3. Aneta Meskauskiene (Ireland)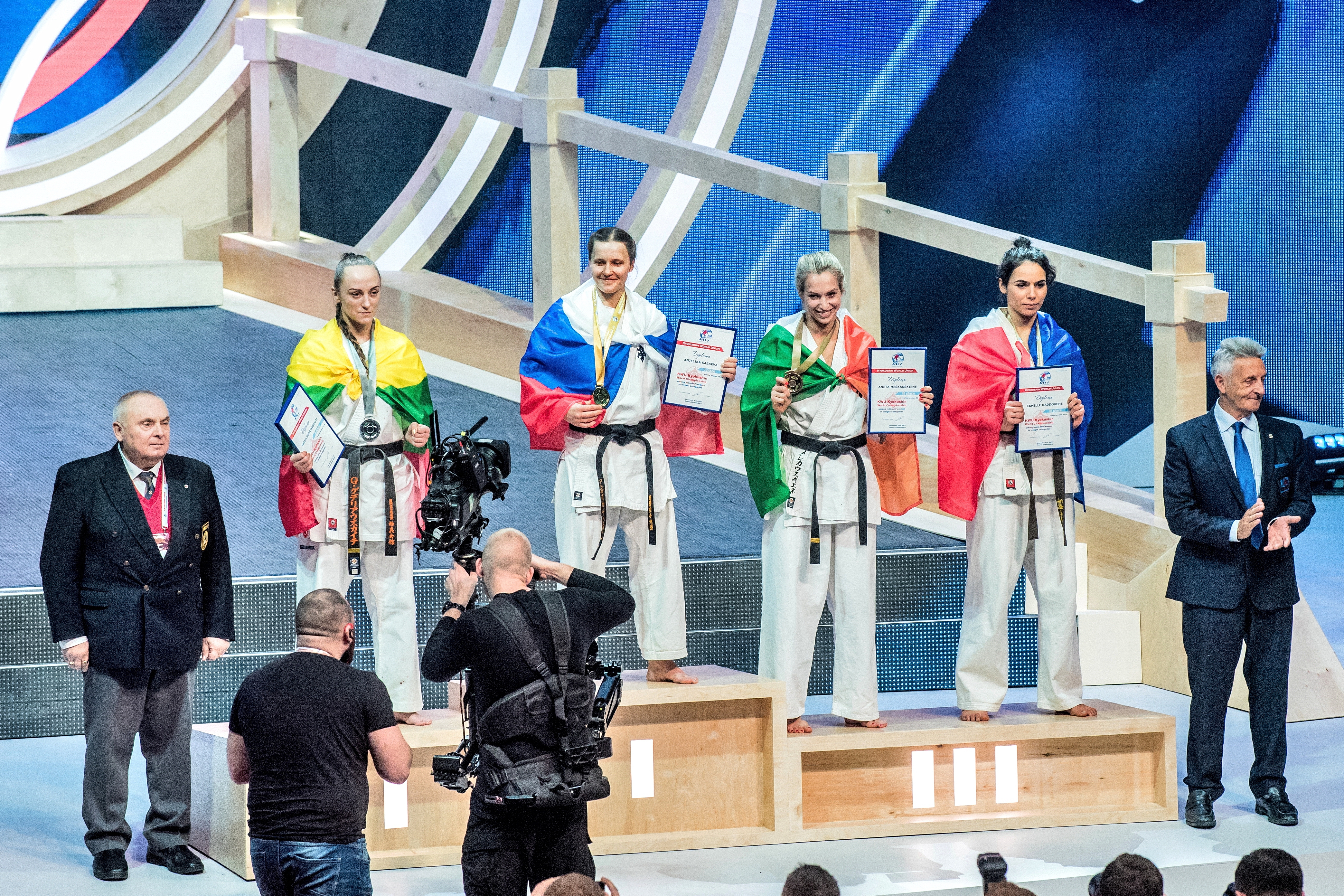 Womens -70kg
3. Svetlana Tuchkova (Russia)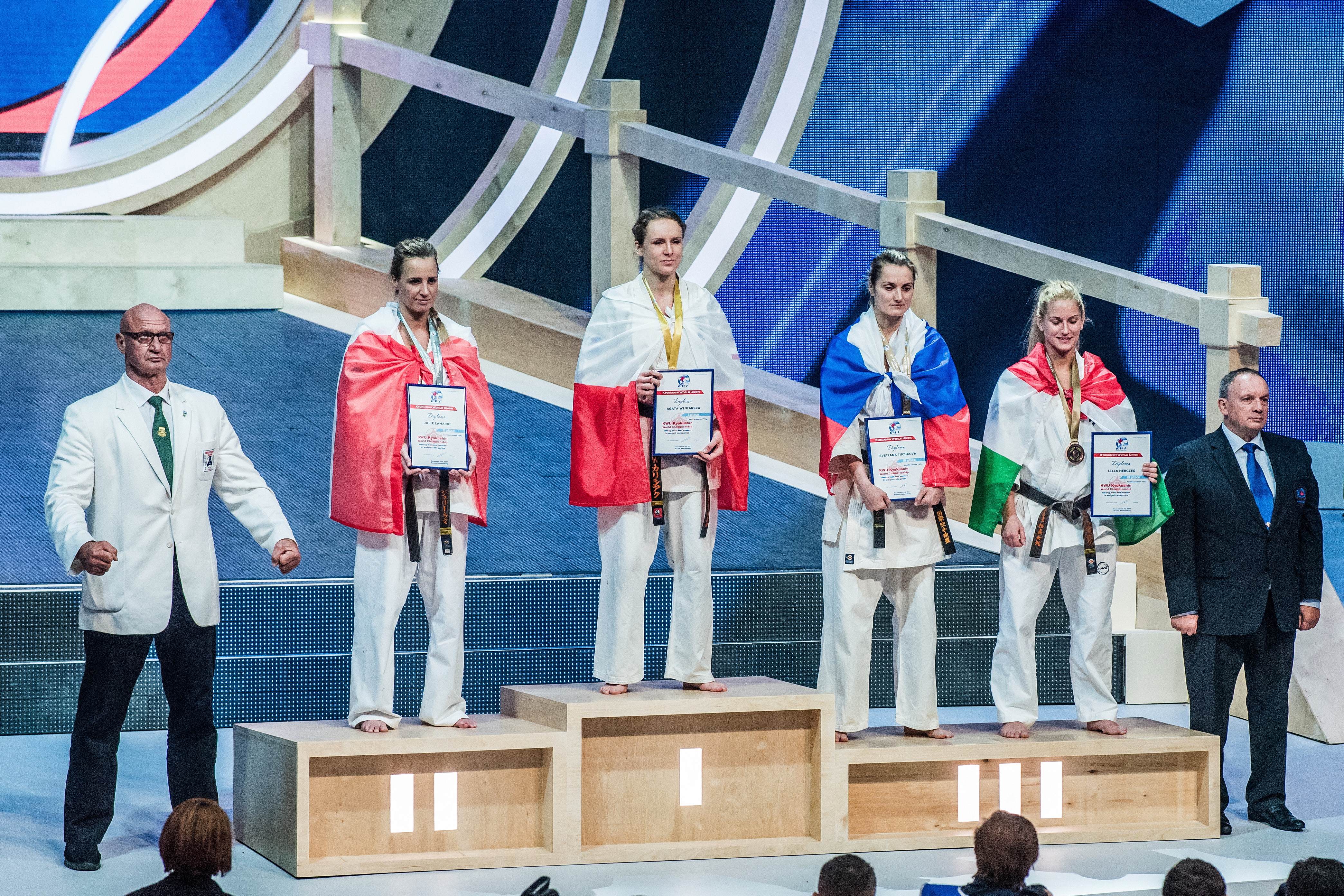 Womans +70kg
1. Maria Papadopoulou (Greece)
3. Mariya Panova (Russia)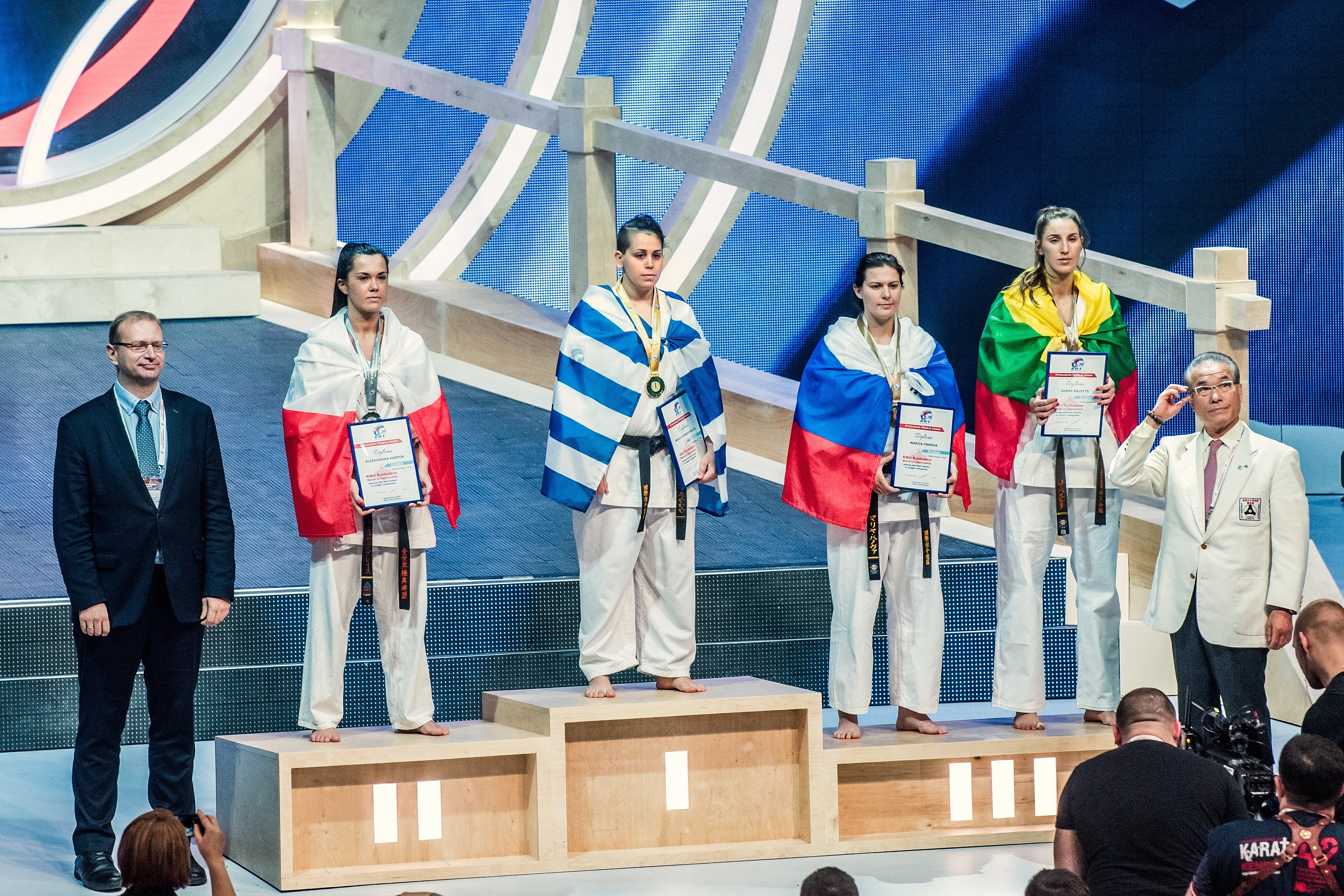 Mens -60kg
2. Farid Kasumov (Russia)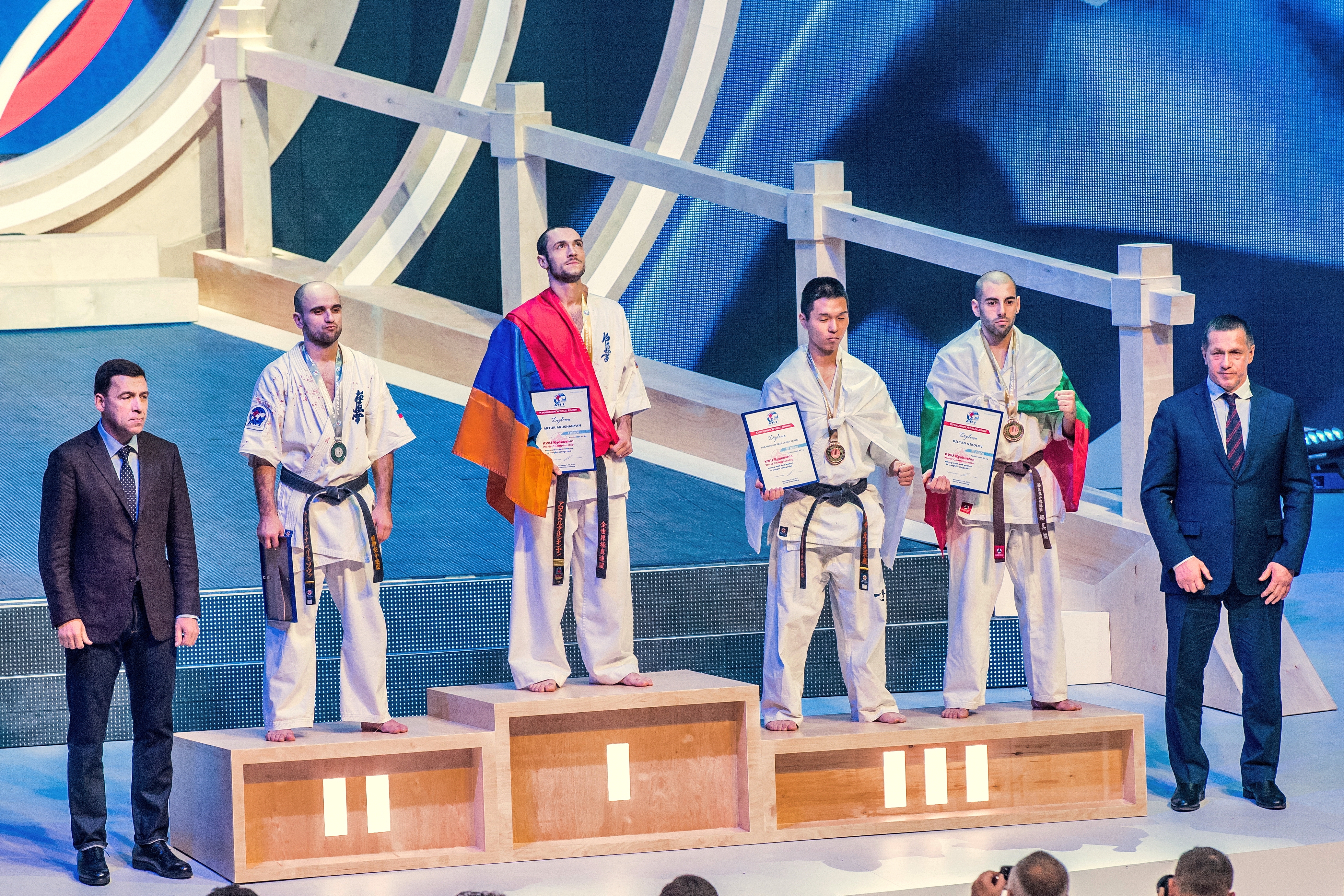 Mens -65 kg
1. Ivan Tumashev (Russia)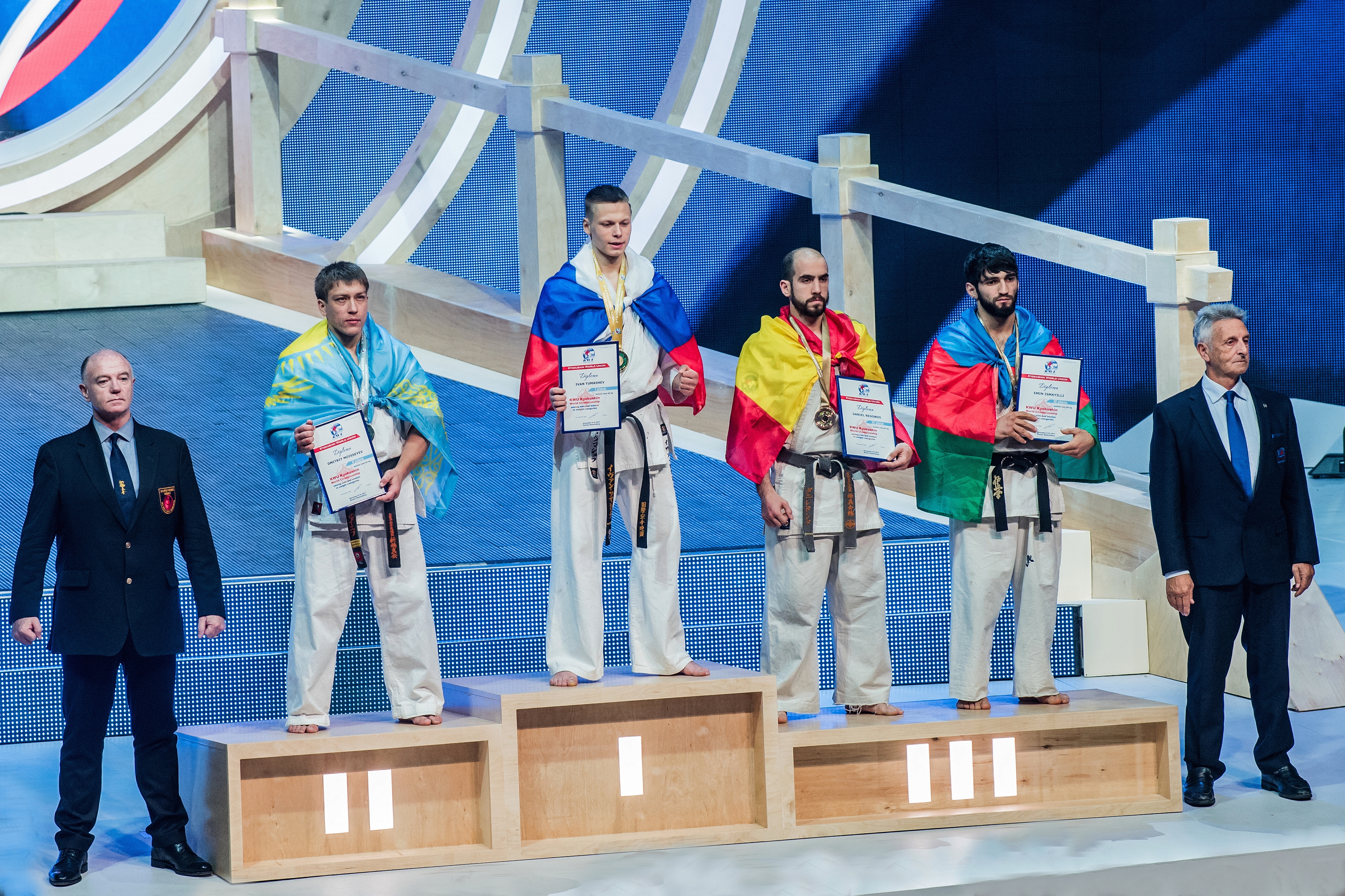 Mens -70kg
1. Sergey Chmunevich (Russia)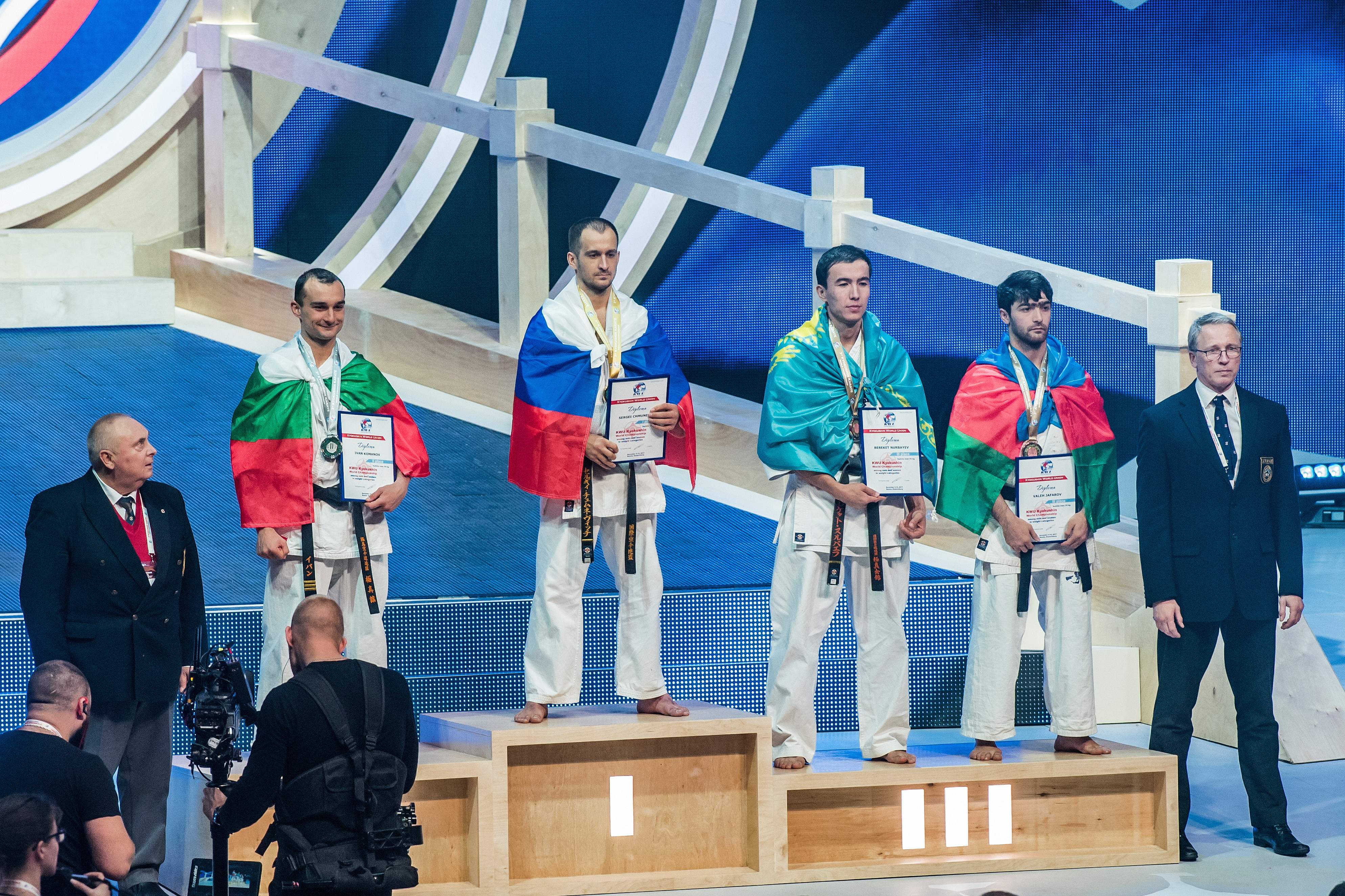 Mens -75 kg
1. Victor Balyaev (Russia)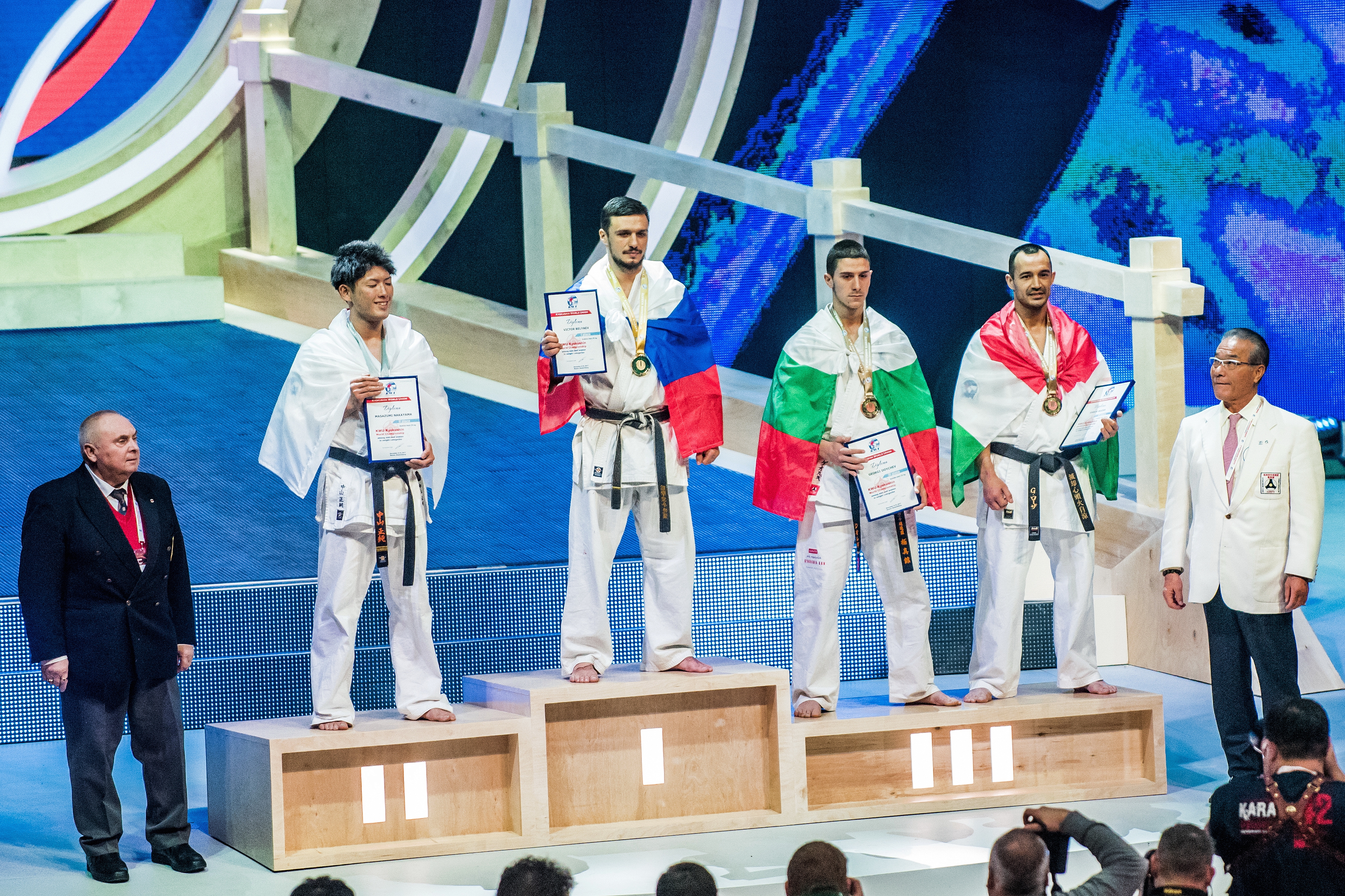 Mens -80kg
1. Stanislav Mezhevstov (Russia)
3. Mohammad Asadi Amin (Iran)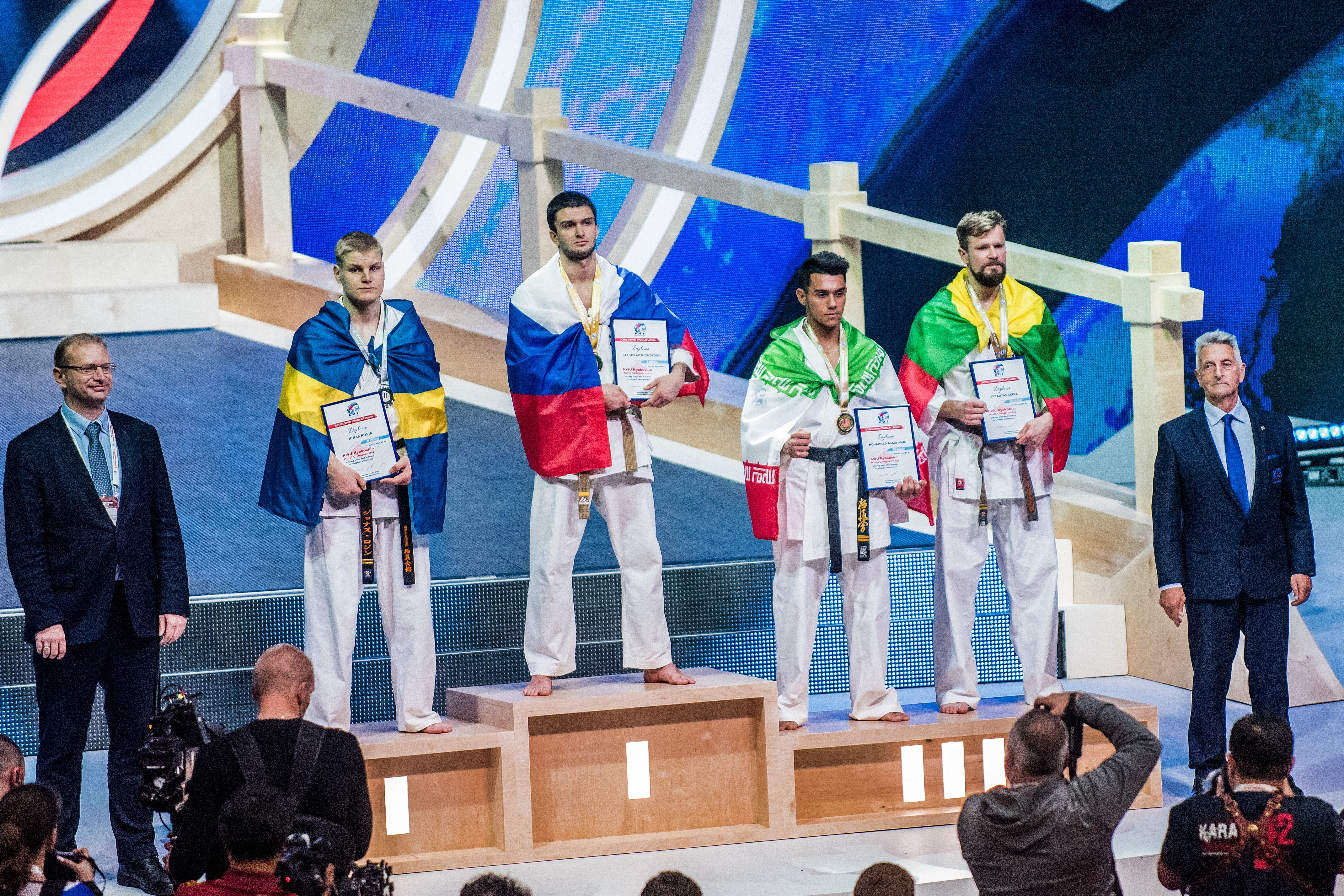 Mens -85kg
1. Alexandr Drozd (Russia)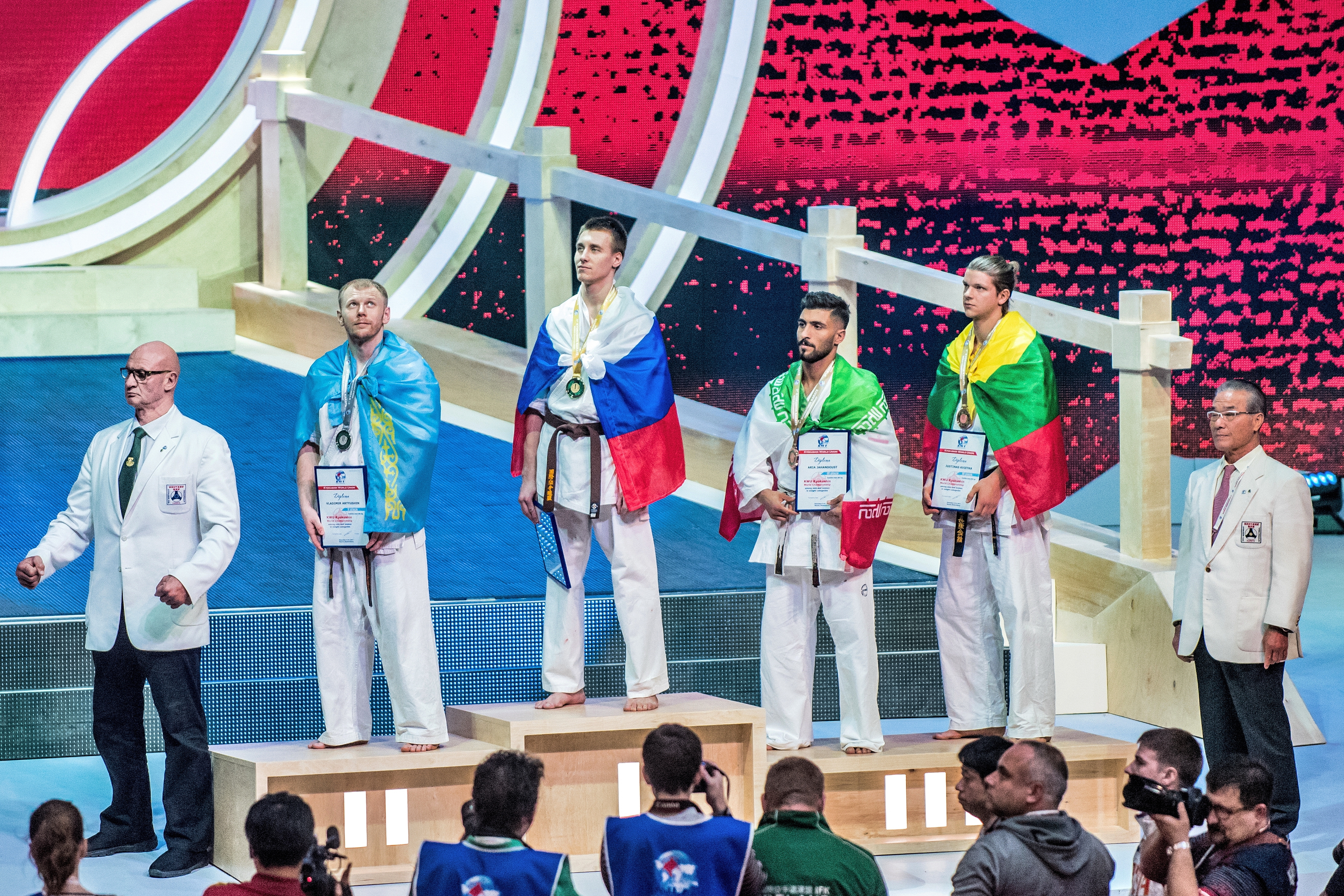 Mens -90kg
3. Dmitry Sikorski (Belarus)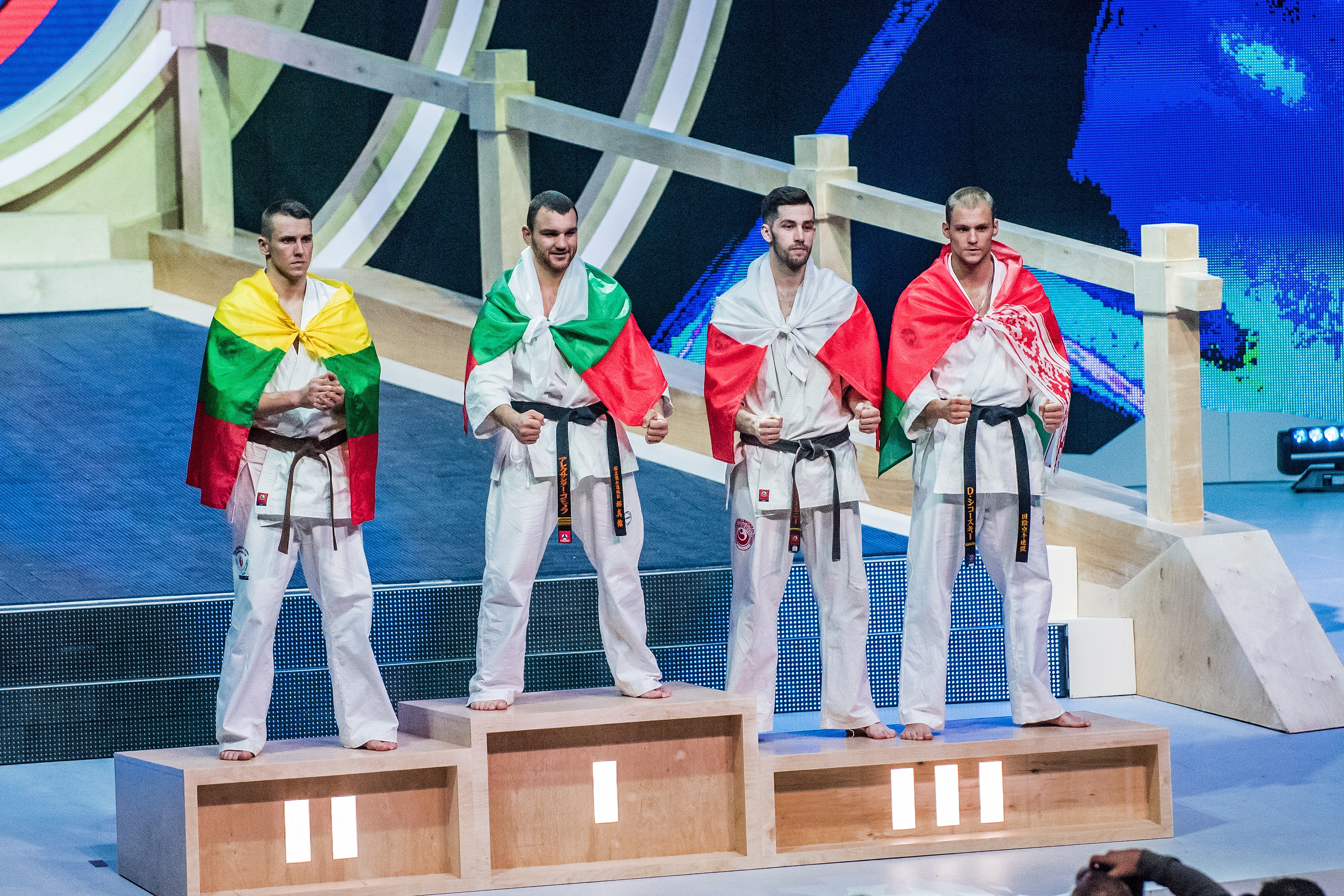 Mens -95kg
2. Konstantin Fedorov (Russia)