Things we want to know about Jonas Rosin and his honest answers: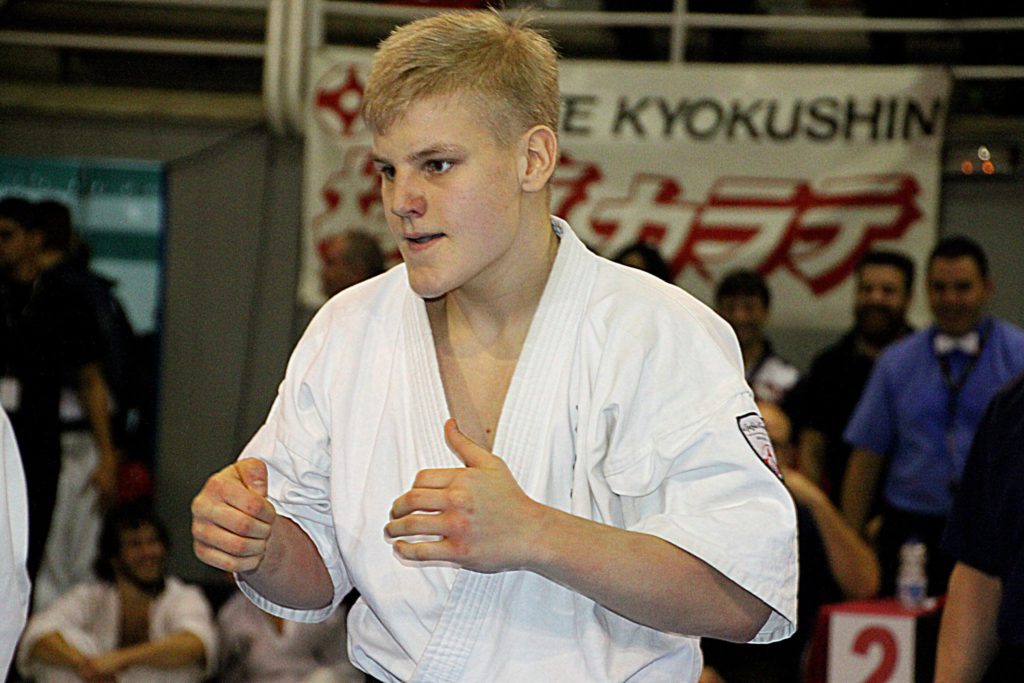 How long have you been doing Kyokushin? How did you start, who was your coach?
I have been training for 14 years, since I was seven years old. I started because my father trained when he was young. He introduced me to Kyokushin and I haven't stopped since. Right now I am a coach myself, because of many different reasons, but Egon Axelsson and Dennis Rundlöf help me a lot in my preparation. This might not be perfect, but it has been this way for several years now. I feel I've learned to be honest with myself and prepare without the support of a full-time coach.
Why did you choose Kyokushin?
For me Kyokushin is my passion and what I do in life. I've been doing it now for so long and its such a big part of my life, I can't imagine living without it.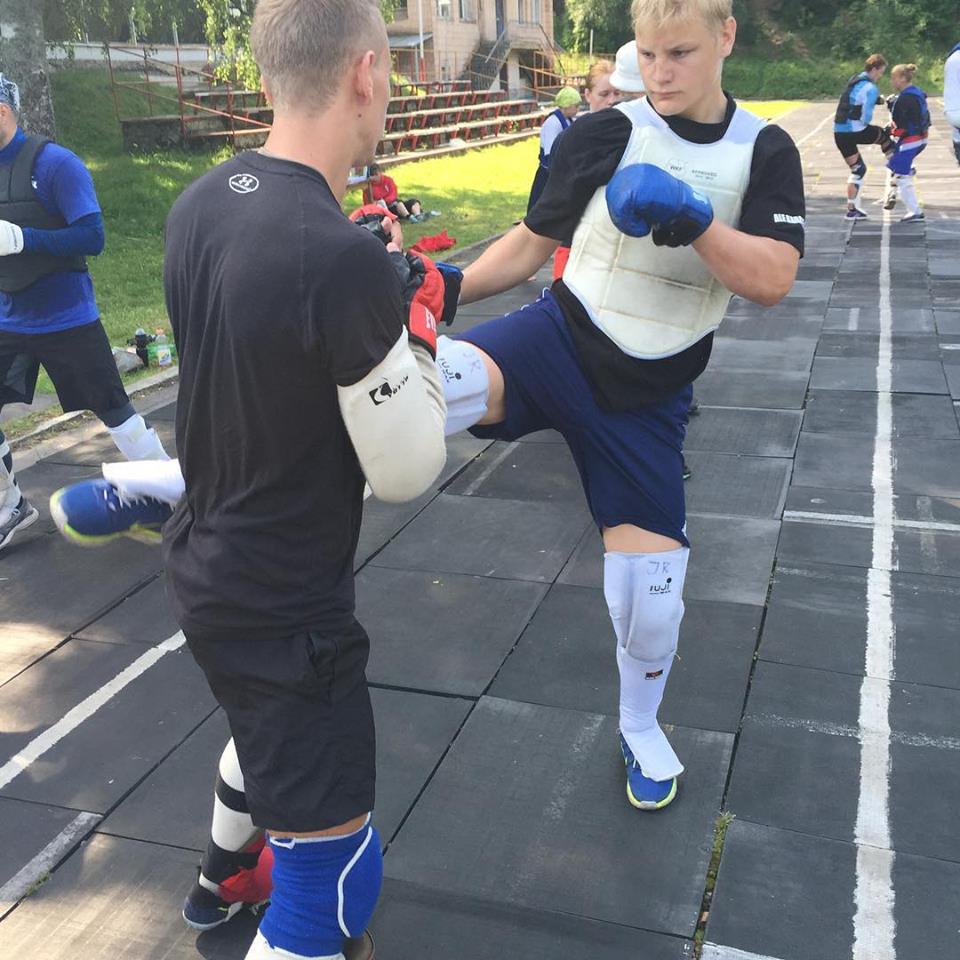 Do you do any other martial arts?
I practice Judo once a week. I mostly do ground fighting (ne-waza) as I think this is very good for strength in Kyokushin. My coach in judo trained Kyokushin before so he knows what kind of exercises will help me in my fighting.
How long you have you been participating in competitions?
I have been competing since I started training
What are your best results?
My best results are the 1st place at Rengokai World Cup, 2015, 3rd place at KWU World Championship, 2015 and the 2nd place at IFK World Championship, 2017.
Have you passed the selection for participation in the World Championship in Ekaterinburg?
In Sweden, Kyokushin is not that big. But I contacted Shin Denito who is in charge of selecting the team for this Championship and asked if there was going to be a selection and when. He told me that there was no selection and I could enter in the -80kg category.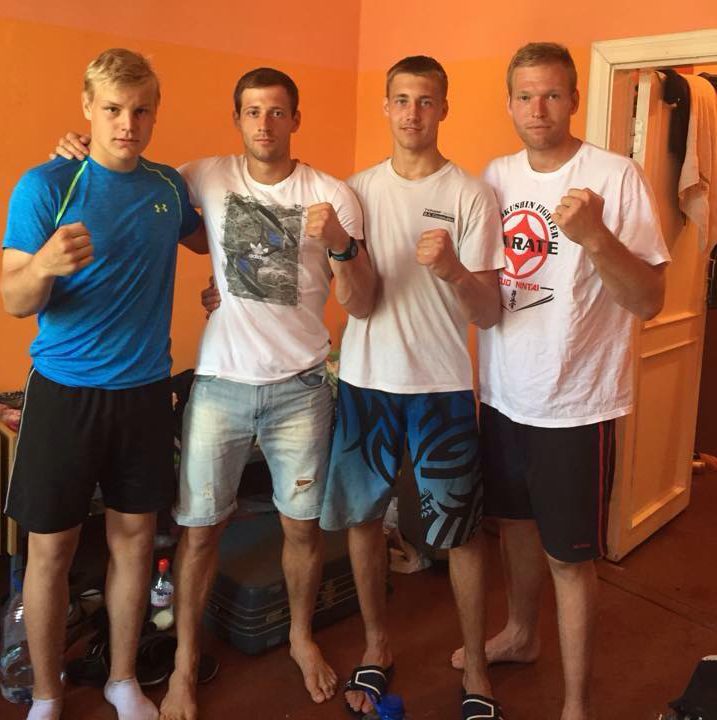 I know you often travel to Russia, to St. Petersburg to see Lyutinskiy and Savelyev. How do you find training under their leadership?
Sensei Savelyev and Lyutinskiy are very important for me. They have really helped me a lot, they are the closest thing to coaches I have right now. I also think they are underrated as coaches, just look at the success they have had with fighters like Marina Sobanina, Aleksandr Drozd and Kseniia Doronina.
I Also know that you have attended a training camp in Spain. Who was training you there?
I also enjoy going to Spain and train under leadership of Jonathan Tineo, I think his way of coaching is very good and his team are really good karate people and more importantly as people outside of the dojo they are really friendly and nice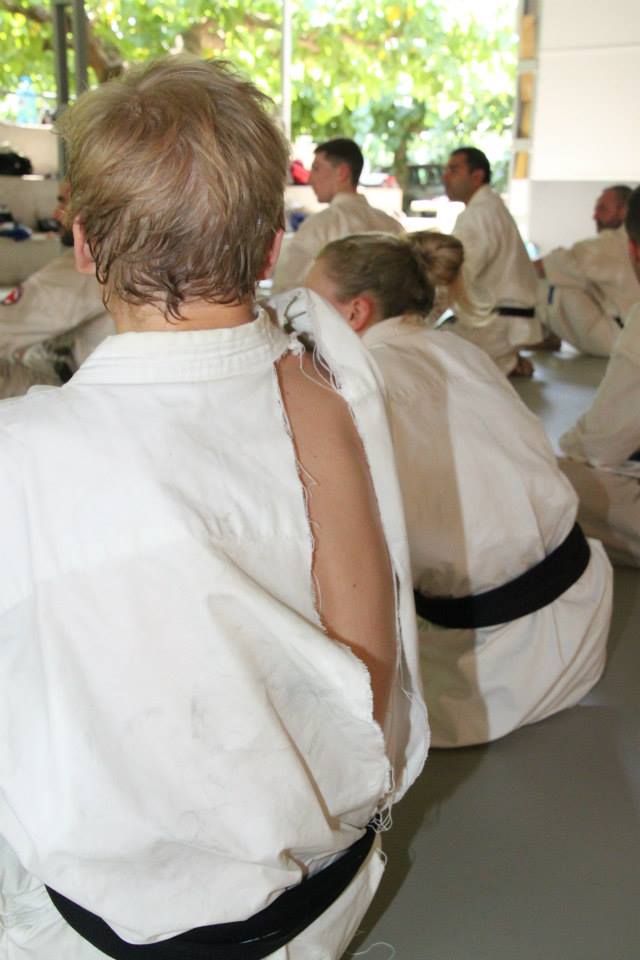 Do you have the opportunity for full training in Sweden? Do you have enough sparring partners?
In Sweden kyokushin is not big, and at my dojo I only have 2-3 sparring partners who are my size. But this only motivates me further in my training and I think you can have good results without many sparring partners. With this being said I always look for good sparring partners, this is one of many reasons why I go to St. Petersburg two times a year.
What do you do in life besides Kyokushin?
I don't have time for many things besides Kyokushin right now. I train kids, teenagers and adults at my dojo. Besides this I train myself two times a day and study full time so my time is limited.
What do you want to dedicate your life to?
After I'm finished with my career I want to create a really good Kyokushin team. A team that can put Sweden on the map as one of the best nations in Kyokushin. I have had some successes with my junior team in European and world championships and I hope they continue their success in the adult division eventually.
How long are you going to continue?
Right now I don't know how long I'm going to compete. For me it's important to be able to perform well, so when I'm old and have many injuries I will stop and focus all my energy on the next generation and their success.
What can you tell about other kinds of martial arts?
I have thought about competing in judo before, but I don't think I have the time to be good in this sport. When I'm finished with my Kyokushin career I'll probably run marathons or something like this to stay in shape.
Who are your most serious rivals at the World Cup?
I lost to Stanislav Mezhevtsov in the final of KWU European Сhampionship before, so I know he is a very good fighter. But I think that all the sportsmen in the World Championship are good fighters. If you don't respect everyone and don't do your best to beat them every day in training before the championship, you will lose.
What is your favorite technique?
My favorite technique is probably the uppercut, I have had some success with this punch.
Do you have any motto or philosophy of combat?
The only motto I have in combat is that I never want to be more tired than the other person. For me it's really important to be in a good physical shape on the tatami.