One of the strongest Russian heavyweight fighters Artur Tilov
will not be able to participate in the 3rd KWU Kyokushin World Championship among men and women in weight categories.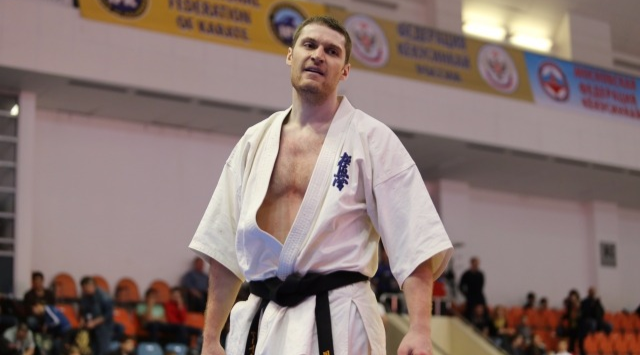 Artur is the winner of the first KWU World Championship in the super heavyweight category (Sofia, Bulgaria) and one of the seeded leaders of the All-Russian National Qualifying Tournament that will take place on 26th of August, 2017, in Moscow.
Unfortunately there are not only victories and defeats in sports, but also injuries.
Following medical recommendations, Artur Tilov is going to miss the selection tournament and automatically loses a possibility to be included into the Russian national team for the World Championship in Ekaterinburg.
We wish Artur to get well again as soon as possible. Osu! 
---
Official website of the 3rd KWU World championship among men and women in weight categories: www.kwu2017.com
#KWUCHAMP #KWUCHAMP2017 #KWUNION 
Follow Kyokushin World Union – KWU Social networks: @KWUnion