Usual we publish first the results, but
this time we want to show special prize winners from VARNA CUP 2017 first…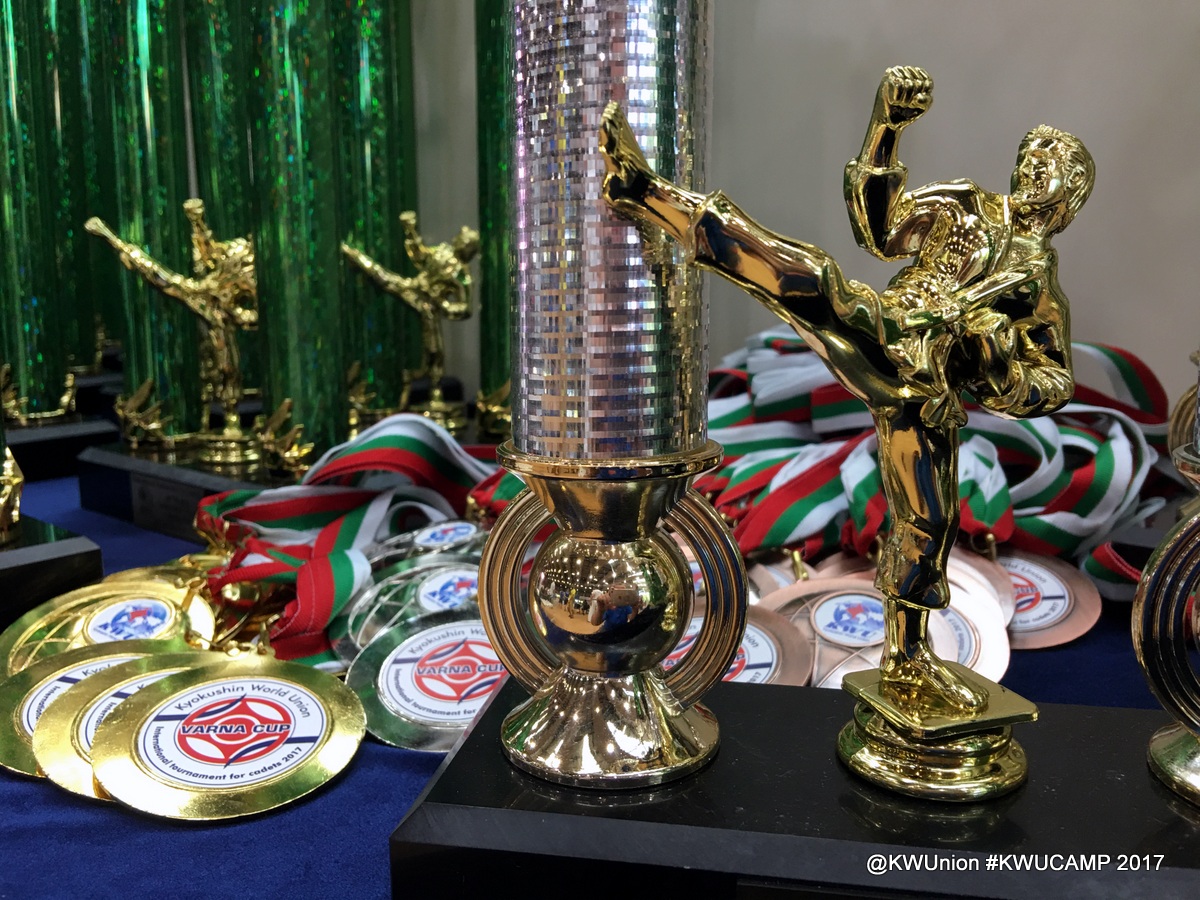 All prize-winners received great cups, but also gifts: from Bulgarian telecommunication company M-tel, smart phones, from Bulgarian fight media Boec.bg, special t-shirts. And the special awards winners got besides phones and one iPad.
It was also a pleasant surprise that all the fighters received a beautiful plaque to remember as a participant. So each one of young people received a reward for hard training and showing us that Kyokushin's spirit is alive.
Congratulations to all, and here are the our amazing prize winners for the best technique and best fighter spirit.
Best Technique:
Yerbolat Kaparov – Kazakhstan
Ksenia Doronina – Russia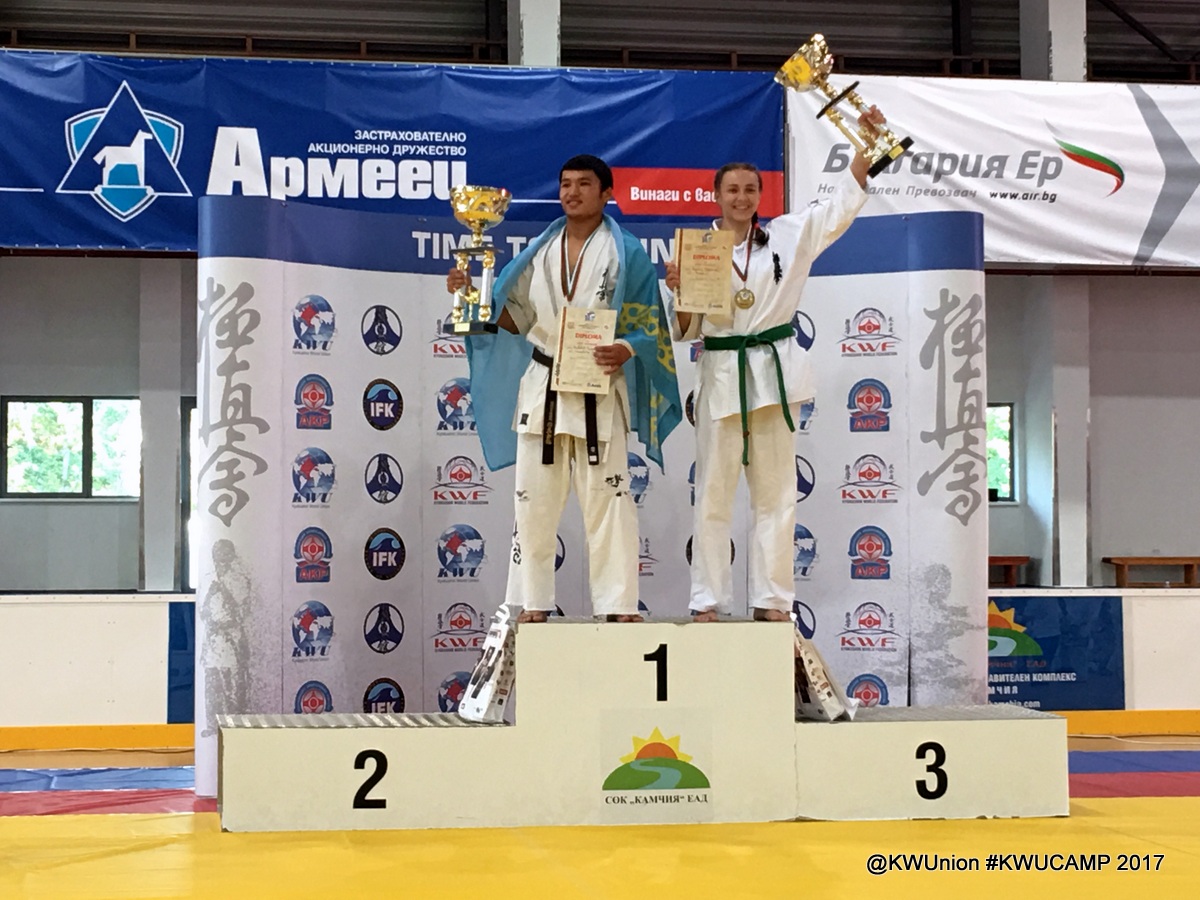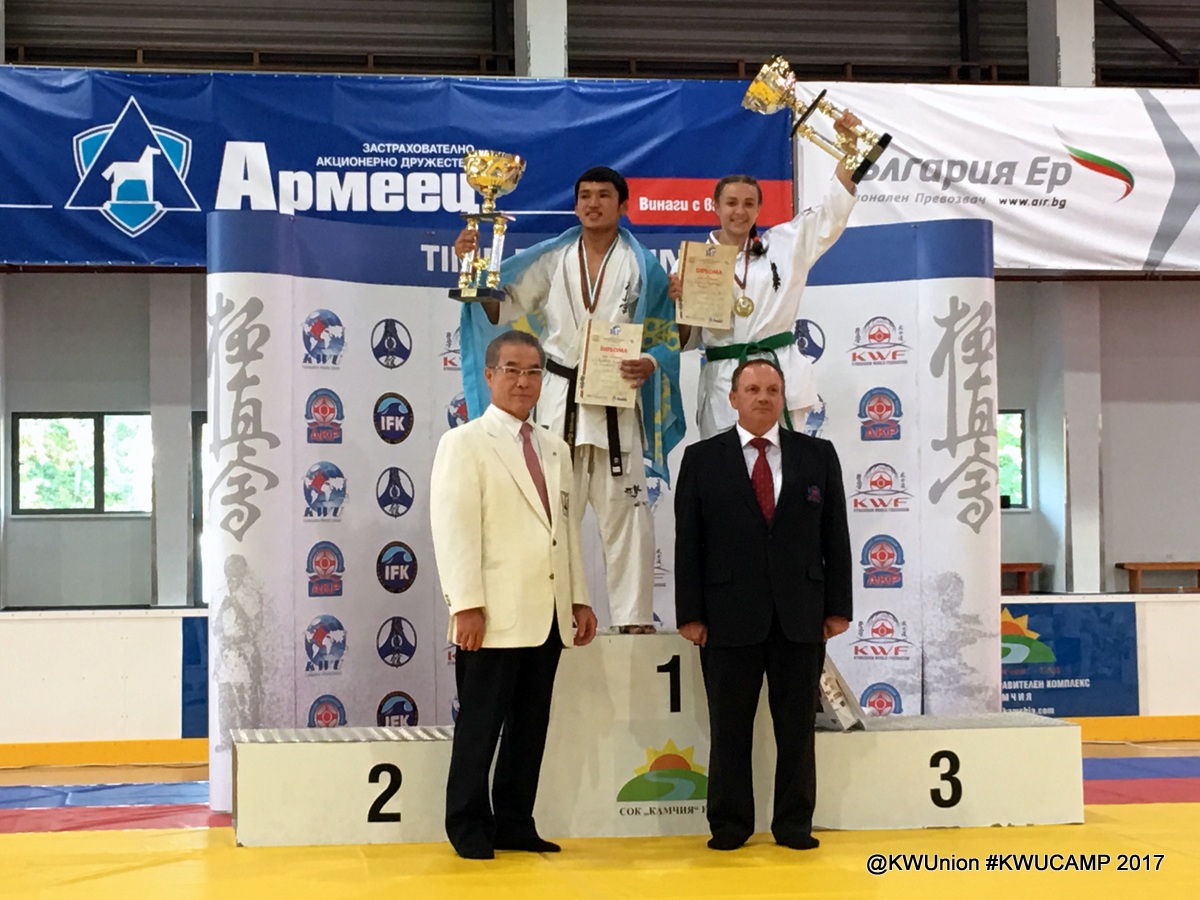 Best Spirit:
Mihail Parkov – Bulgaria
Ekaterina Yushkevich – Belarus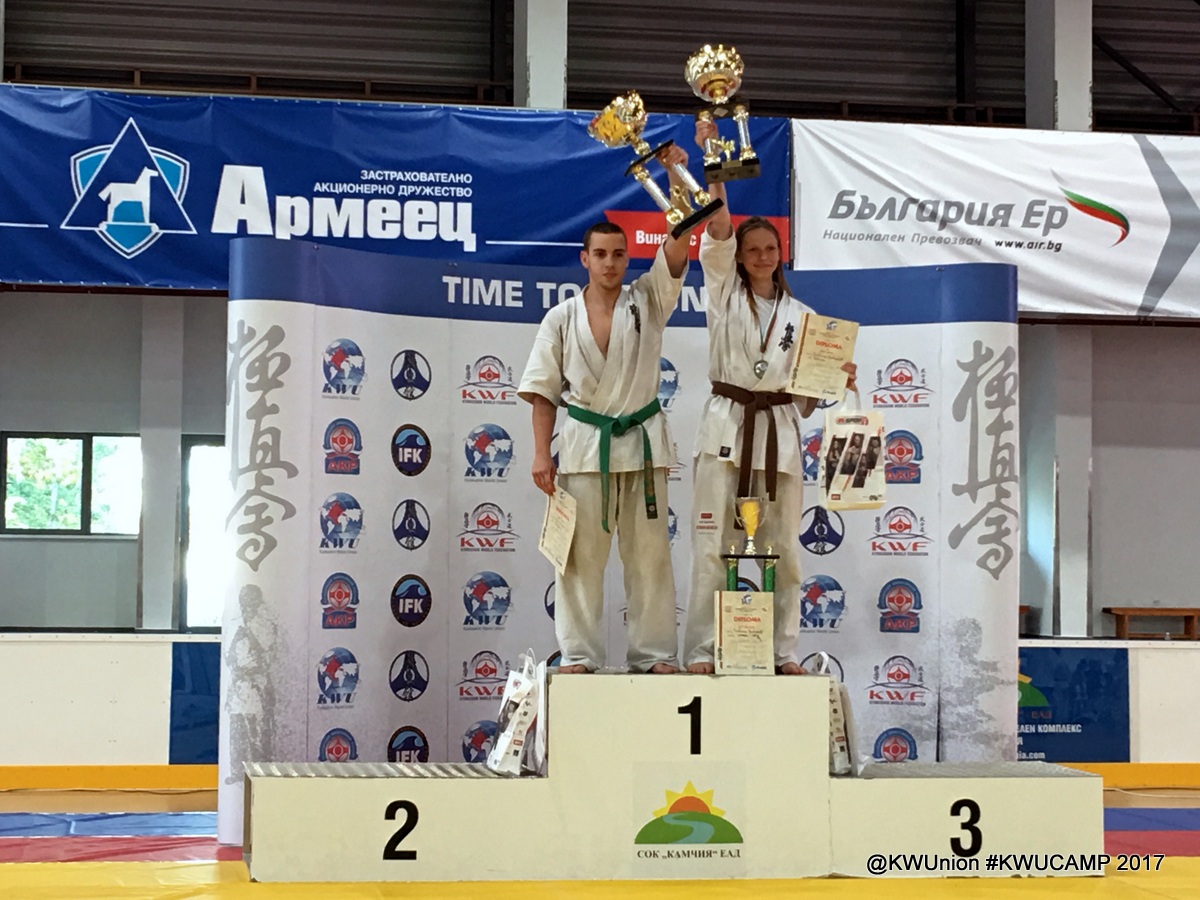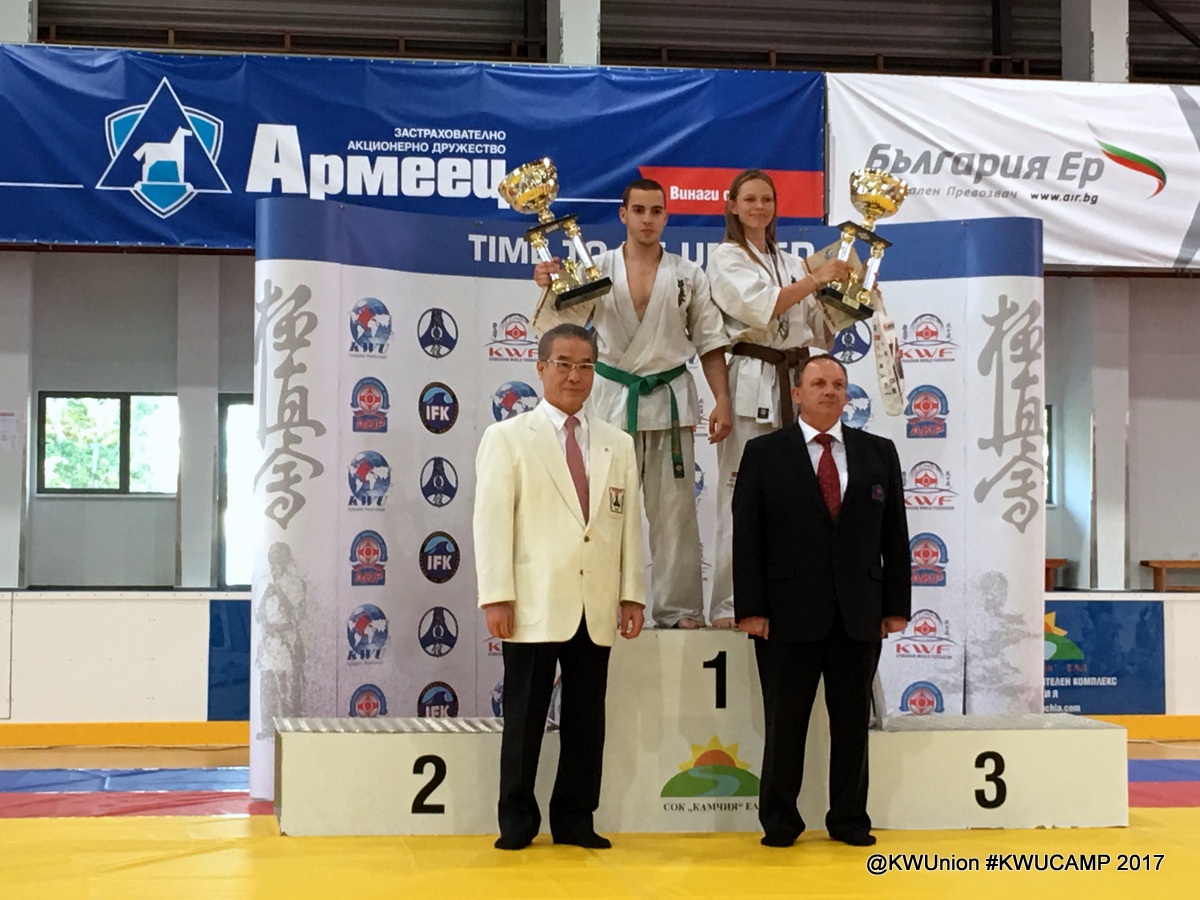 And here is bonus picture! All Judges after hard working day! Osu!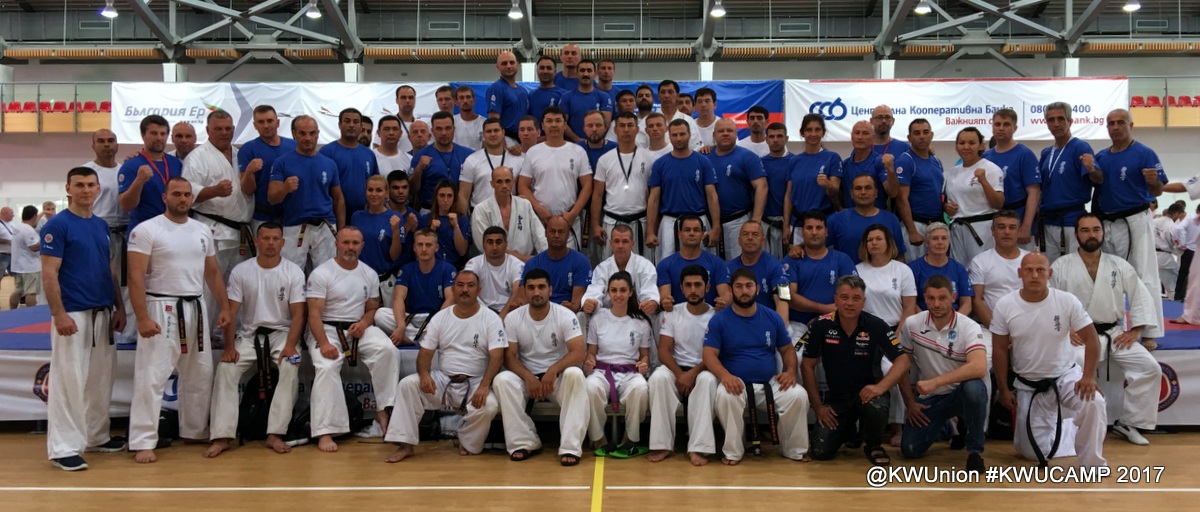 Official results will be publish as soon as possible! Osu!
---