One of Bulgaria's top kickboxers Atanas Bozhilov is fighting Romanian star Alin Cimpan at SENSHI 6. They already met each other at the debut SENSHI professional fight night in 2018.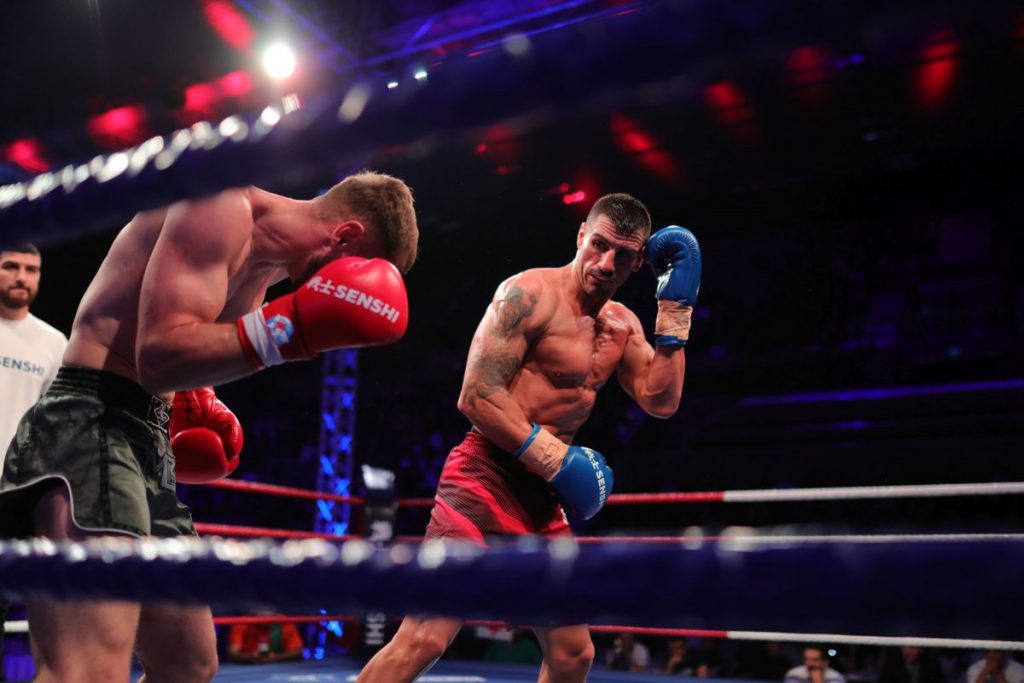 Nakata defeated Cimpan with a unanimous decision, but now the Romanian kickboxer is ready for sweet revenge.
SENSHI 6 takes place on August 21 (Friday).
The fight will be conducted under the rules of K-1 in the -75 kg category.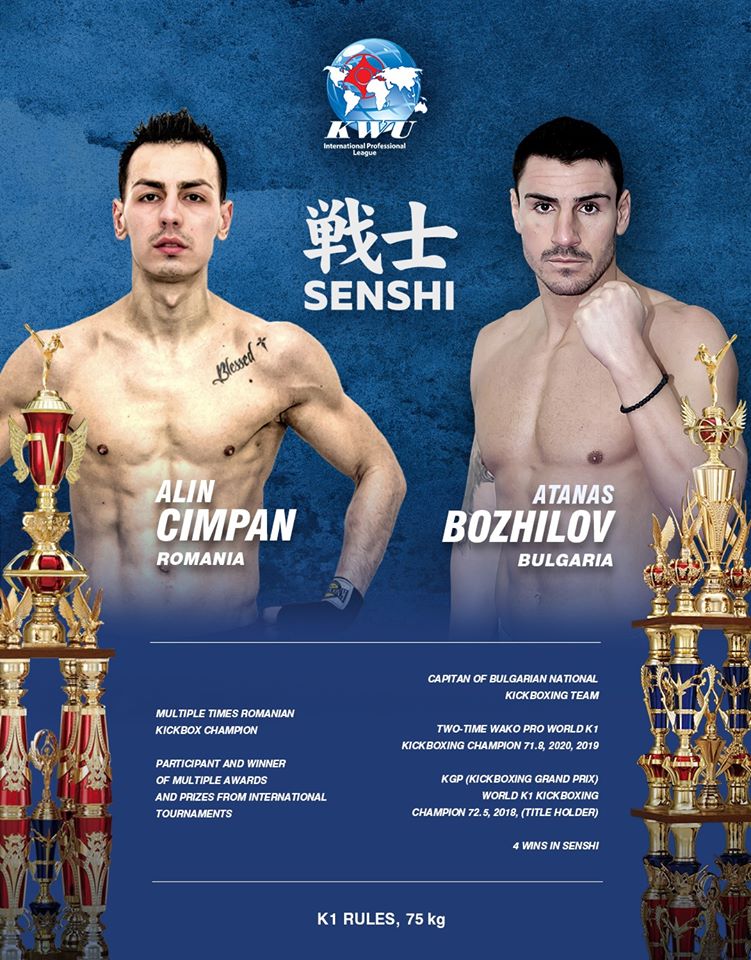 Bulgaria's national kickboxing team captain won the world WAKO PRO kickboxing belt in the 71.8 kg category last April at SENSHI 2. The Bulgarian defeated Max Spodarenko from Belarus in what was the main event of the night.
The 33-year-old Burgas native will be making his 5th SENSHI appearance. He 4-0 to this point, including his amazing victory coming in October 2019 when he defeated another Belarusian fighter – Pavel Pravashinski in a fight conducted under the K-1 rules.
In 2018, Bozhilov became a world kickboxing champion for professionals, capturing the Kickboxing Grand Prix in the -72.5 kg category.
At the end of December 2019, Atanas received a special award during "The Golden Belt" ceremony in Sofia for popularising and developing combat sports in Bulgaria.
His opponent Alin Cimpan is multiple times Romanian kickboxing champion. He is a participant and winner of multiple awards and prizes from international tournaments.
You can watch their first bout here:
You can watch SENSHI 6 free on Boec.COM, Boec.BG, the American online broadcaster FITE TV, or Bulgarian TV channel Max Sport, the official sponsor of the event.
Media partners of SENSHI 6 are Bulgaria ON AIR, Boec.BG, Boec.COM, FITE.TV, Topsport.bg, Webcafe.bg, Gol.bg, Superkarate.ru, Rsbi.ru.
---
Follow us on social networks:
Facebook & Instagram Hashtags: #kwucamp #kwunion
Facebook: https://www.facebook.com/KWUnion
Twitter: https://twitter.com/KWUnion
Instagram: https://www.instagram.com/kwunion
VKontakte: https://vk.com/kwunion