No matter how much training sessions were and tired or not,
after training everyone is ready for more – emotions, more strength and imagination, like a phoenix, karatekas move only forward and upward.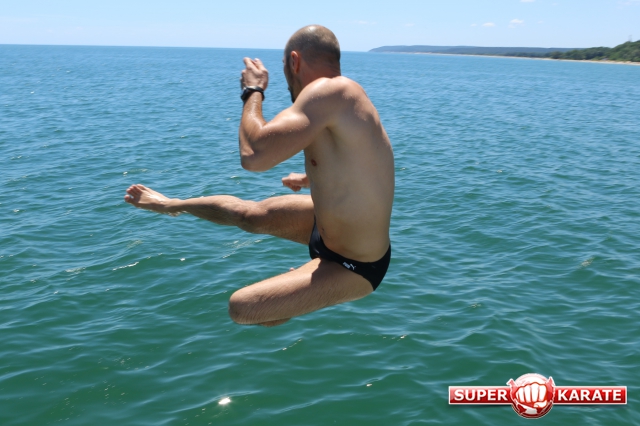 And if the young karatekas like fun sports, football, and play on the beach, the seniors found their entertainments … The sea, the weather and the organizers of the camp help ensure that the athletes had great personal time. Everyone uses it at its discretion.
The main attraction on the camp it is the sea! Seventeen athletes from Russia traveled to Varna and Asparuhov bridge, where tested super adrenaline rising experience – bungee jumping from 52 meter bridge. No one took a step back, no one hesitated to admit his fear, when it was really scary. Everyone supported his friends, although they were from 4 different organizations (KAN, IFK, WKO and one more).That was exciting! This is a multi-faceted and many-sided Kyokushin!