Within International KWU Summer Camp 2018 will be held the 2nd "Varna Cup"
among the cadets in age group 18-21 years old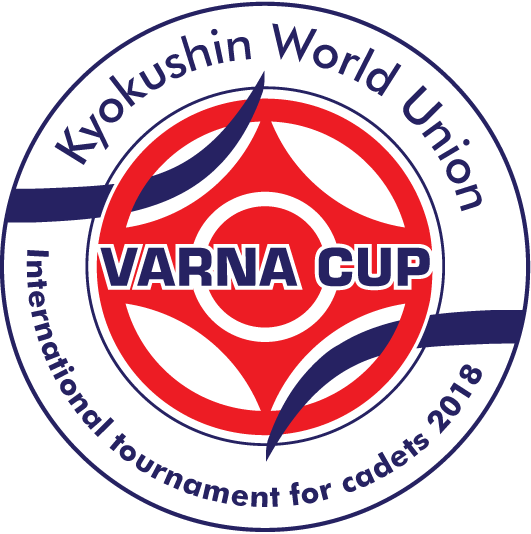 Date: 03.07.2018 (Tuesday)
Venue: Sport hall "Kamchia"
Participant must take part at each activities of the International camp;
The entry fee will not be charge;
During the tournament there will be 4 demonstration fights
Rules: KWU Competition Rules
CATEGORIES:
Cadets Men 18 – 21 years old: -60, -65, -70, – 75, -80, -85, +85 kg.
Cadets Women 18 – 21 years old: -50, -55, -60, -65, +65 kg.
The organizers retain the right to merge weight categories or change their limits, taking into account the number of
participants in categories.
1. Pre-competition medical examination;
3. Copy of insurance policy and list of insured persons;
4. Declaration from parents and from coach for competitors under 18 years old;
5. Declarations from competitor and coach over 18 years old.
Mandatory protections – gloves, protector for shin and arch of the foot and chest protector for women and for competitors -18
years helmet
All protectors will be provided by KWU
Competitors must be with clean dogi, tidy appearance, cut nails, no jewelry and makeup!
JUDGES Mandatory judge uniform – dogi
AWARDING OF CHAMPIONS AND PRIZEWINNERS
Champions and prize-winners (1st-3rd places) are awarded with medals and diplomas as well as cups of corresponding grade and special awards.
---
THE DRAW
---
UPDATE (June 14)

: KWUCAMP and VARNA CUP provisions
---
#KWUCAMP 2018 all news HERE
Downloads camp's schedules:  Schedule – English  /  Расписание – Russian