On Thursday training sessions we had the pleasure to have high class instructors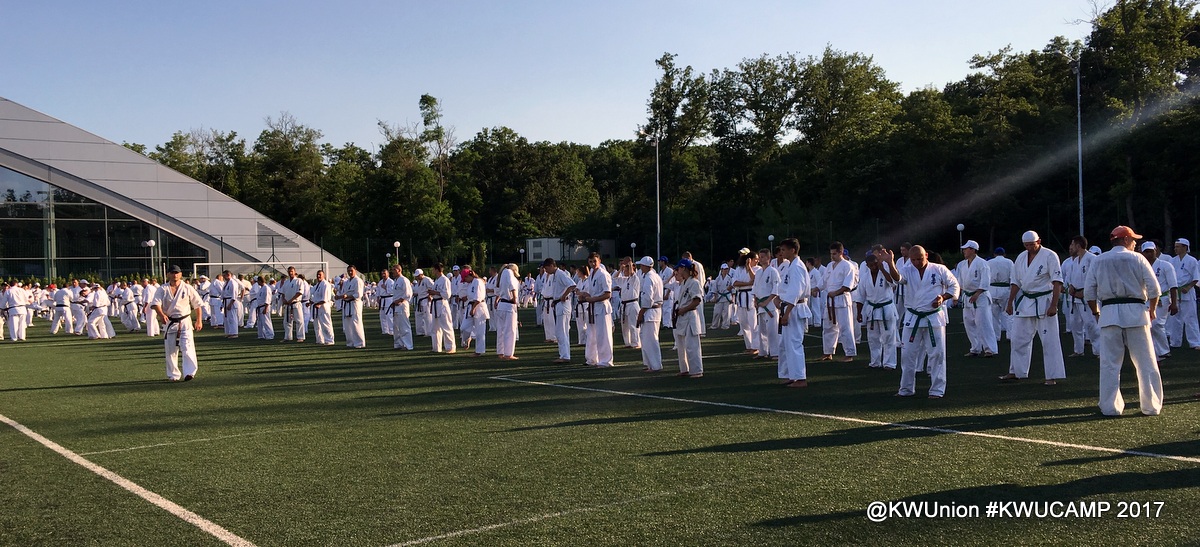 Shihan Andre Drewniak again shared with us his an invaluable long experience as teacher and karateka. Shihan is a great proof that Kyokushin karate is for everyone, regardless of age. Big Osu! 
Sensei Sergei Plehanov led group in which are part of people who will participate on exams for new belts. He showed interesting techniques, and showed that Kyokushin is not only fighting. Sensei shared with us that he is impressed of the high level of preparation of karatekas.
Shihan Nikolay Rachev and Shihan Marin Mitev led training for fighters and part of this training you can watch on our Facebook official page.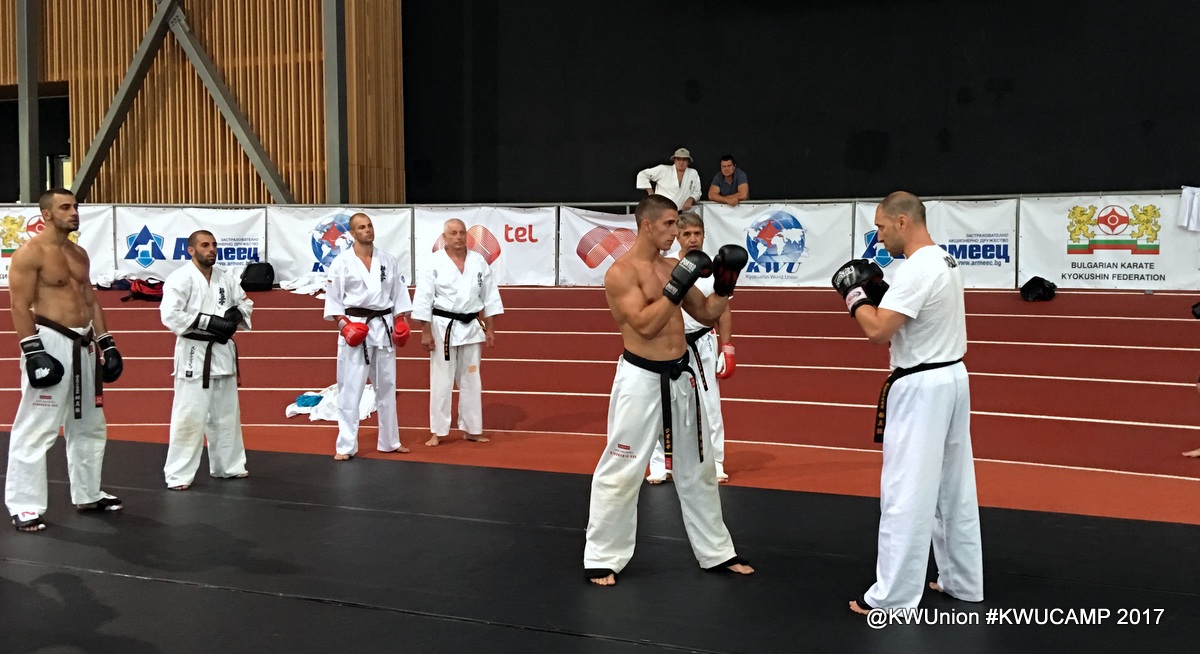 Shihan Asen Asenov demonstrated breathing exercises and self-defense combinations.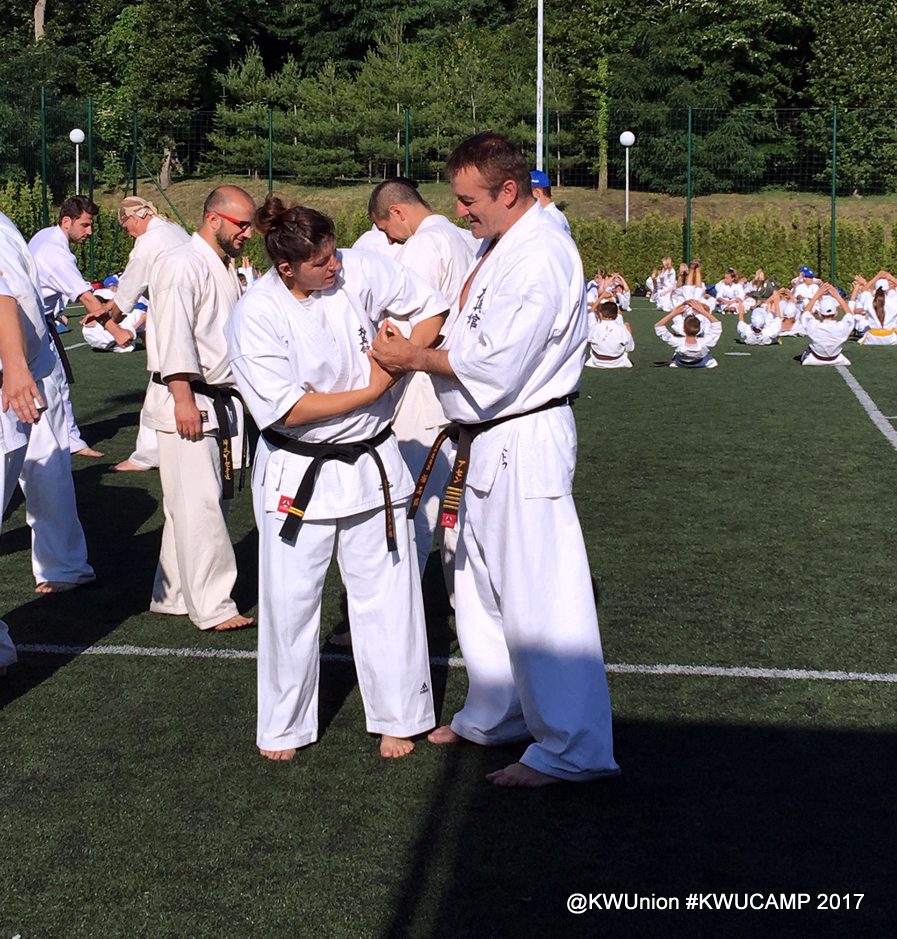 Men fighters group became bigger and bigger every day, thanks to interesting training's by two Kyokushin World champions: Sensei Zahari Damyanov and Senpai Stiliyan Petrov, with help from two famous Bulgarian and International champions: Senpai Petar Martinov, who has big experience in Kick-boxing and Senpai Yordan Yanev known with his powerful kicks.
Evening sessions finished with a surprise for Birthday of great Kyokushin women, Senpai Danaila Cherneva. We wish her all the best! Osu!
Stay tuned, many more interesting events and news coming until Sunday…
---