The 10th Anniversary International Summer camp of the Bulgarian Karate Kyokushin Federation
gathered more than 900 karatekas
from different organizations and 13 countries: Japan, Azerbaijan, Russia, Belarus, Ukraine, Bosnia and Herzegovina,
Germany, Greece, Slovenia, France, Poland, Serbia and Bulgaria.
Camp was under the direction of KWU  and was held on the begging of July 3-10,2016 at Sports center Kamchia, near by Varna, Bulgaria. Special for the camp was Kancho Hatsuo Royama and Japanese fighters. The director of the World Federation of Kyokushin-kan was the Chief Examiner on exams for kyu and dan degrees.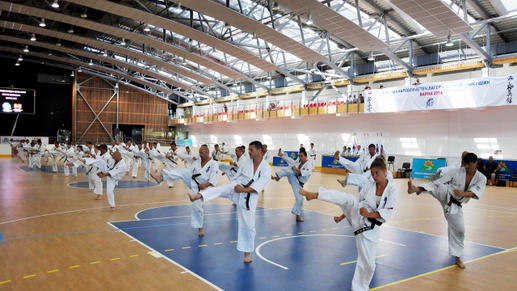 "About 700 karatekas appeared to tests their skills for kyu and dan degrees and with desire to raise rates on both days of exams. Not all succeeded, but the number of candidates it's immemorial accomplishment, " said Sensei Nikola Rachev – Bulgarian National Representative of Kyokushin-kan.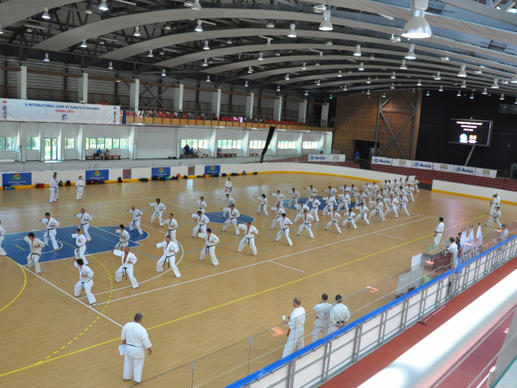 This year on camp was held International competition in kata and kumite and also was final test from seminar for judges, led by Shihan Ramil Gabbassov (Russia) and Sensei Nikolay Rachev (Bulgaria). The tournament was for juniors and celebrated the 40th anniversary of the launch of Kyokushin karate in Bulgaria.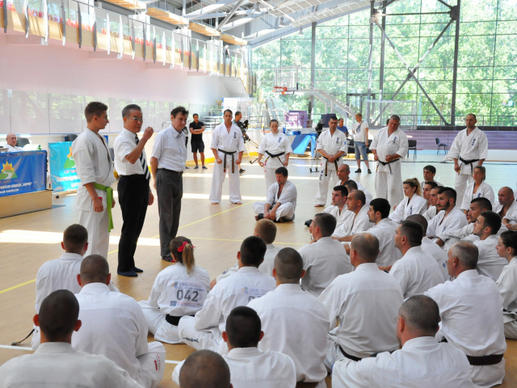 The President of Kyokushin-kan International Karate Organization, Kancho Hatsuo Royama said in interview for Bulgarian news website: Bulgarian Kyokushin is developing very successfully and I see that Kyokushin is in their hearts!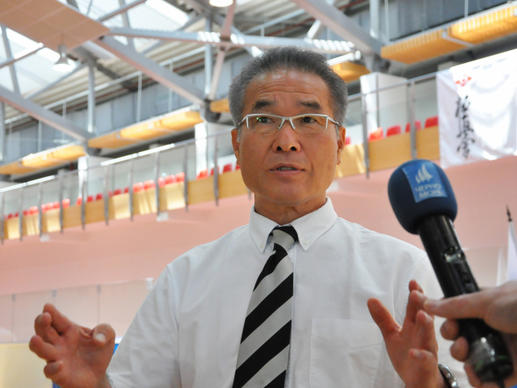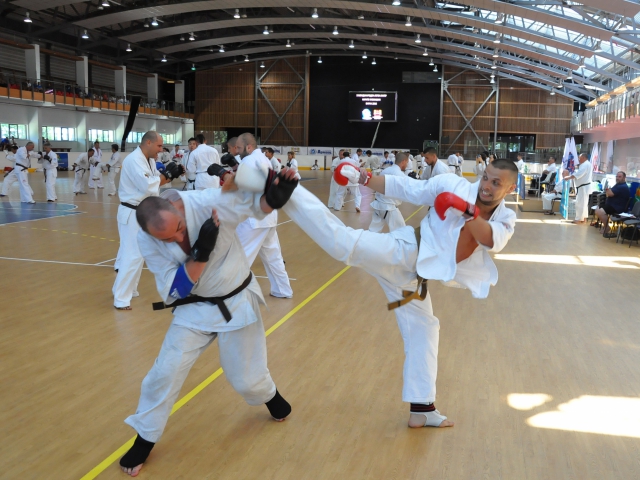 Pictures by Plamen Gutinov (chernomore.bg)