The President of Kyokushin-kan International Karate Organization, Kancho Hatsuo Royama arrived in Bulgaria
for The 10th Anniversary International summer camp of the Bulgarian Karate Kyokushin Federation, camp is under the direction of KWU.
The KWUCAMP gathered 880 karatekas from different organizations and 13 countries: Japan, Azerbaijan, Russia, Belarus, Ukraine, Bosnia and Herzegovina, Germany, Greece, Slovenia, France, Poland, Serbia and Bulgaria at Sports center Kamchia, near by Varna.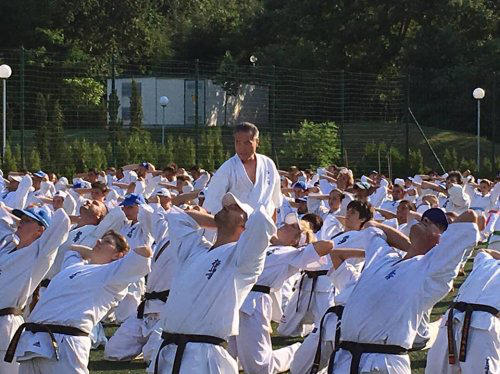 Japanese delegation lead by Kancho Royama held training sessions for all groups. Champions and fighters was the most interesting instructors because all want to know the secret of Japanese success on tatami.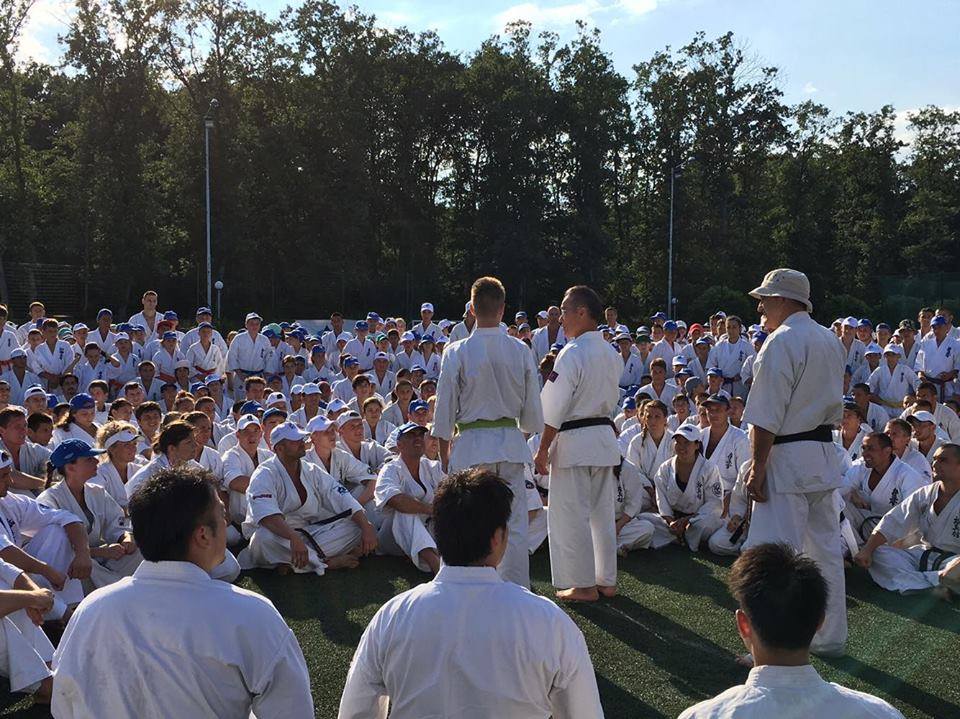 Kancho Hatsuo Royama met with 2015 World champion, who also participate on camp, Zahari Damyanov who moved to Kyokushin-kan. Now he's member of KWU also.