Within KWU Camp 2018 will be held the annual "Varna Cup"
among the cadets in age group 18-21 years old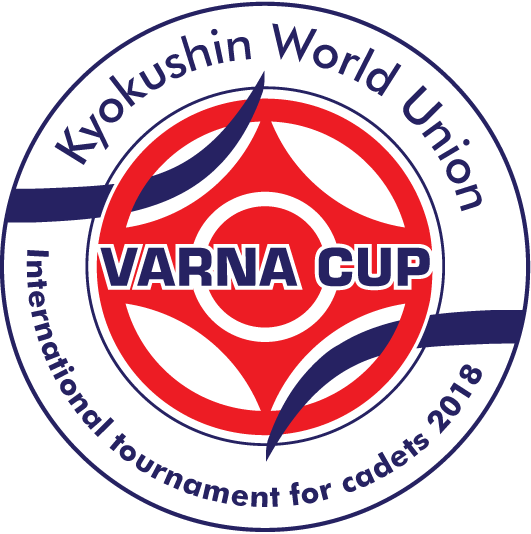 After the success of the Varna Cup 2017 and the satisfaction of all the participants – fighters and judges – from the experience they received, the organizers also provide us this year with the opportunity to witness beautiful battles and Kyokushin emotions.
This summer's Varna cup will be held on July 3rd, only the second training day, but so participants will have more time to relax and participate actively in the various kwucamp training sessions.
Here's more information about the tournament:
ORGANIZERS: KWU and BKKF
Date: 03.07.2018 (Tuesday)
Venue: Sport hall "Kamchia"
Participant must take part at each activities of the International camp;

The entry fee will not be charge;

During the tournament there will be 4 demonstration fights
Rules: KWU Competition Rules
CATEGORIES:
Cadets Men 18 – 21 years old: -60, -65, -70, – 75, -80, -85, +85 kg.
Cadets Women 18 – 21 years old: -50, -55, -60, -65, +65 kg.
The organizers retain the right to merge weight categories or change their limits, taking into account the number of




participants in categories.
1. Pre-competition medical examination;
3. Copy of insurance policy and list of insured persons;
4. Declaration from parents and from coach for competitors under 18 years old;
5. Declarations from competitor and coach over 18 years old.
Mandatory protections – gloves, protector for shin and arch of the foot and chest protector for women and for competitors -18
years helmet
All protectors will be provided by KWU
Competitors must be with clean dogi, tidy appearance, cut nails, no jewelry and makeup!
JUDGES
Mandatory judge uniform – dogi
AWARDING OF CHAMPIONS AND PRIZEWINNERS
Champions and prize-winners (1st-3rd places) are awarded with medals and diplomas as well as cups of corresponding grade and special awards.
---
Application documents and
KWUCAMP and VARNA CUP provisions
---