The XV KWU International Summer Camp will be held on July 04 – 11, 2021 in Kamchia, Bulgaria, 34 km to the South of Varna.
Program of the KWU Camp 2021:
04th of July – Arrival of teams
05th of July – judging seminar
05, 06, 07, 08, 09, 10 of July – training days
06th of July – KWU World Youth Cup for juniors (14-15 years old), juniors (16-17 years old), and cadets (18-21 years old) – KWU Competition Rules
08, 09, 10 of July – KWU European Amateur Championship by rules of the KWU International Professional League – SENSHI
10th of July – Exams for kyu/dan
11th of July – Departure of the teams
KWU International Summer Camp 2021
Please send application forms to the Organizing Committee by email – kwu_bulgaria@abv.bg
Deadline for final application: 10.06.2021
For participants of the KWU International summer camp – the organizer will pay the transfer only (04.07.2021 airport Varna – Kamchia, 11.07.2021 Kamchia – airport Varna)
Contact details:
+359 88 9907857 Aleksandra Marinova – English language
+359 88 4996666 Viliana Bozhilova – Russian language
All Application forms can be found in the attached documents!
Please read carefully all the requirements for the participants in the camp.
Please observe RULES for maintaining discipline and ensuring security during the KWU International Summer Camp from 04.07.2021 to 11.07.2021 Kamchia. (Page 19 of the Provision)
Thank you for your understanding and cooperation during organizing this amazing KWU Summer camp!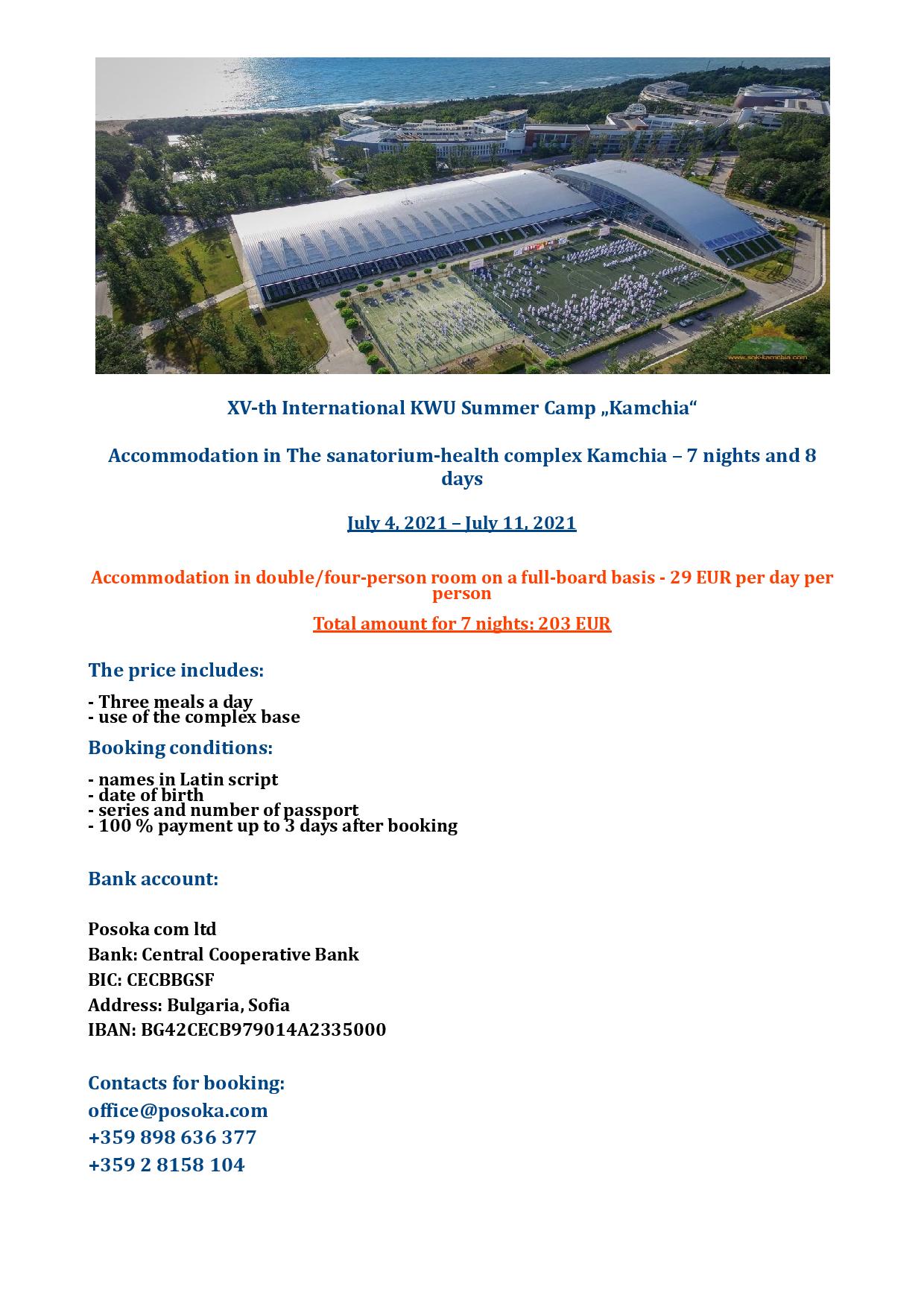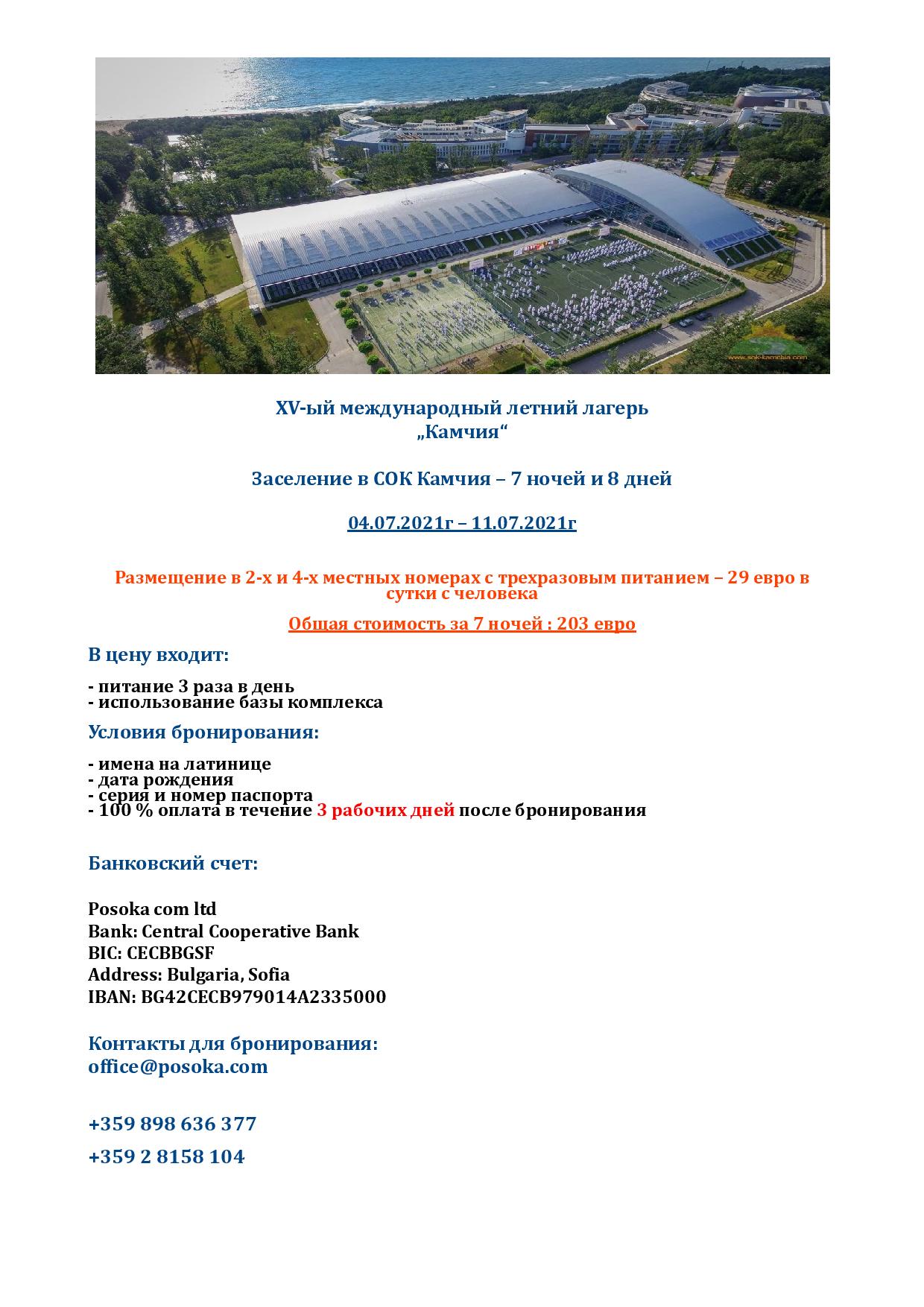 Osu!
See you in Kamchia!
---