The 6x Bulgarian kickboxing champion Daniel Getsov will face Nurlykhan Sadvokassov at SENSHI 6. They will square off on 21-st of August.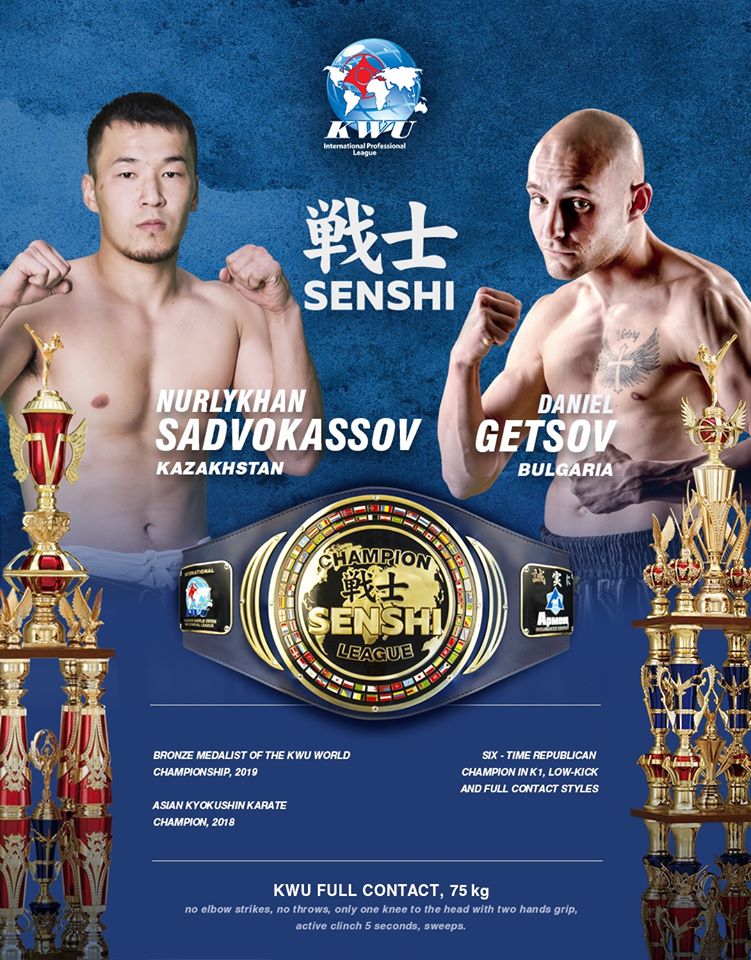 Their fight will be under the rules of KWU FULL CONTACTs (all boxing punches allowed, spinning back fist, all kinds of kicks, one knee in the head in clinch; 5 seconds of clinching; trips, grabing the leg and punching, no pulling or pushing of opponent).
The weight category will be under 75 kilograms.
Sadvokassov is a bronze medalist from World KWU Championship in 2019. He is also gold medalist from Asia Championship in 2018.
Find out everything around the fight spectacle SENSHI in our website or the official website of the organization – senshi.com and in the social media profiles – facebook.com/senshigala and www.instagram.com/senshi.gala.
You can watch SENSHI 6 free on Boec.COM, Boec.BG, the American online broadcaster FITE TV, or Bulgarian TV channel Max Sport, the official sponsor of the event.