Do Mawashi Kaiten Geri (Kyokushin Wheel Kick – 胴廻し回転蹴り)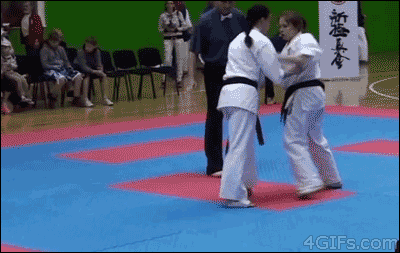 The Power of Do Mawashi Kaiten Geri (Kyokushin Wheel Kick – 胴廻し回転蹴り): A compilation of one of the most beautiful/dangerous kicks being used effectively in Full-Contact Karate, Kickboxing and MMA. Aside from the Spinning Hook Kick, this one in particular led me to many knockouts.
The reason this kick is so powerful and cause of sick knockouts is because it puts the user's whole weight into a solid strike.
The two main variations are the Front Roll (Tate Kaiten) and the Side Roll (Yoko Kaiten):
– The front roll is safer, makes you stand up while rolling and works like an Axe Kick.
– The side roll is more risky and only a select few people are capable of doing it properly in the air. But is extremely powerful and acts almost like an overpowered Spinning Hook Kick.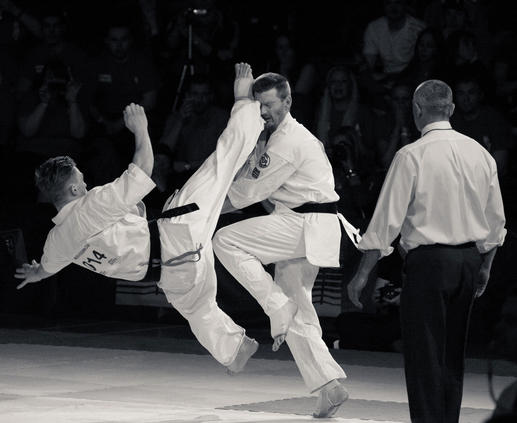 (Do Mawashi Kaiten Geri by Andy Wright)
Wherever it hits, it will ALWAYS stagger the opponent.
The main flaw of this kick is when it doesn't connect. And making you of course vulnerable in non-stand up bouts.