"Fighting a comic book hero" .. In today's Sunday story Shihan Nick is taking us back again to the 3rd World open-weight tournament sharing his experience about fighting a true comic book hero … Another truly amazing & inspiring story. Don't miss! Osu!
---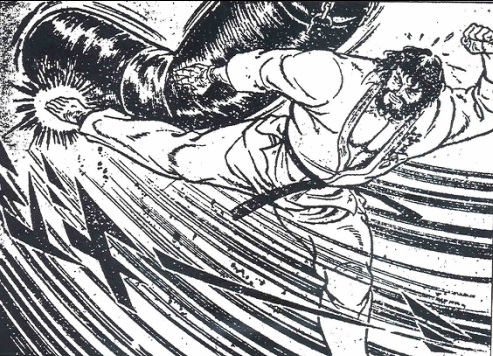 For younger karate-ka the name Kenny Uytenbogaardt will be as equally unknown as it is strange, but if you were to travel back to the late 1970's and early 80's it would have been similarly weird, as a Kyokushin practitioner, if you had not heard of him. His fame in Japan was even greater as a character in a comic. A medium that is credited with increasing the prominence of Kyokushin with the Japanese public but also martial arts in general.
In a time when there was only one International Karate Organisation (IKO), one World Tournament and one weight category for one gender, he was big name and a pre-tournament favorite alongside Makoto Nakamura, Keiji Sanpei, Willie Williams & Michel Wedel. As we both progressed through the tournament I had the opportunity of appreciating his full 6ft 7" frame prior to fighting him at close quarters when I queued directly behind him, as all the remaining fighters were presented to the capacity audience on the tatami. Coming from South Africa in the time of apartheid sanctions, he was listed from Transkei, a province within the country.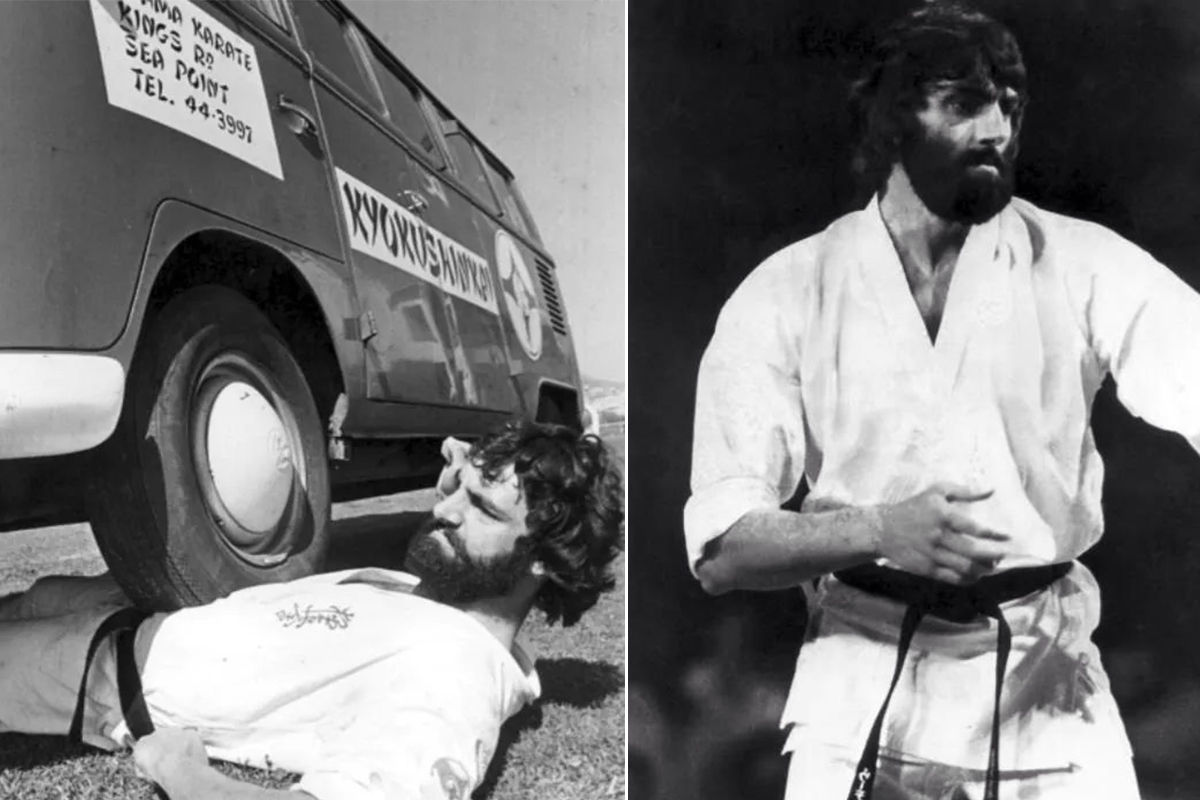 We both had tough fights in the preceding round against Japanese opponents, he winning by ippon against a bearded Takeyama and me by decision over Ogasawara. I had just turned 23yrs a few weeks earlier and he was, if memory serves me right, just the wrong side of 30yrs. So, I reasoned that my recovery rate and fitness level would be superior to his. Given his size, I could ill afford to give him any space to maximise the leverage of his limbs, so going in "hard and fast" (refining the tactics used against Gordeau two rounds earlier) was essential. Much like a gunfighter with a faster draw, getting the first technique in for momentum was essential. And so it was, as I managed to get to his core, which opened the opportunity of hitting him with follow-up thigh kicks. I was, as in previous rounds, sailing "close to the wind" by pushing forward sometimes with my palms, but as the aggressor I was given favour that a more passive fighter would not have received. If I had been given a Genten (warning) it is the equivalent of a penalty score against you, obligating the corner judges to award the fight with no score to the opponent. Given the opposition, I could not have asked for a better round. At the end of the first round, Uytenbogaardts body language was demonstrating to the point of surrender, and I was given the decision unanimously.
As I left the area our most experienced squad member (Roy Banton), congratulated me whilst laughing and said: "I thought you were done for there" (some people have no faith). Once the adrenalin had subsided, I realised that I had damaged both hands, to add to thigh injury that I could live with. I couldn't make a fist with either hand and asked our coach Joe Claronino if there was some way of getting it bandaged, so I could continue. None of the Japanese medical team could speak English and consequently bandaged my hands with my thumbs sticking out at 90 degree angles, which is great for thumbs-up sign, but not competing. Given the circumstances I took the decision to withdraw. My next opponent would have been Keiji Sanpei, I fight that would have been tough, to say the least, but one I would have given equal effort to my earlier exploits. I had pulled out from a competition injured for the first time the year before and this would be the last time that I did throughout my career. I have asked myself in a conflicted manner, whether I could have continued and what "could have been", but life is for lessons and not regrets. I was placed 6th (5th-8th are decided on boards broken). The British team had done incredibly well, with Dave Greaves placing 8th, Michael Thompson losing eventually to Makoto Nakamura (Tournament Champion), Glen Sharpe greatly impressing Kancho Masutatsu Oyama with his knockouts and Roy Banton embodying the courage and spirit required of a seasoned fighter competing against a Japanese, in his final tournament.
Fin.