Kyokushin karate has a long history of getting involved and fighting in Muay Thai and Kickboxing events starting even as early as the 1960s. Sosai Mas Oyama realized that competing against other martial arts can only benefit Kyokushin. In the early days at the Kyokushin World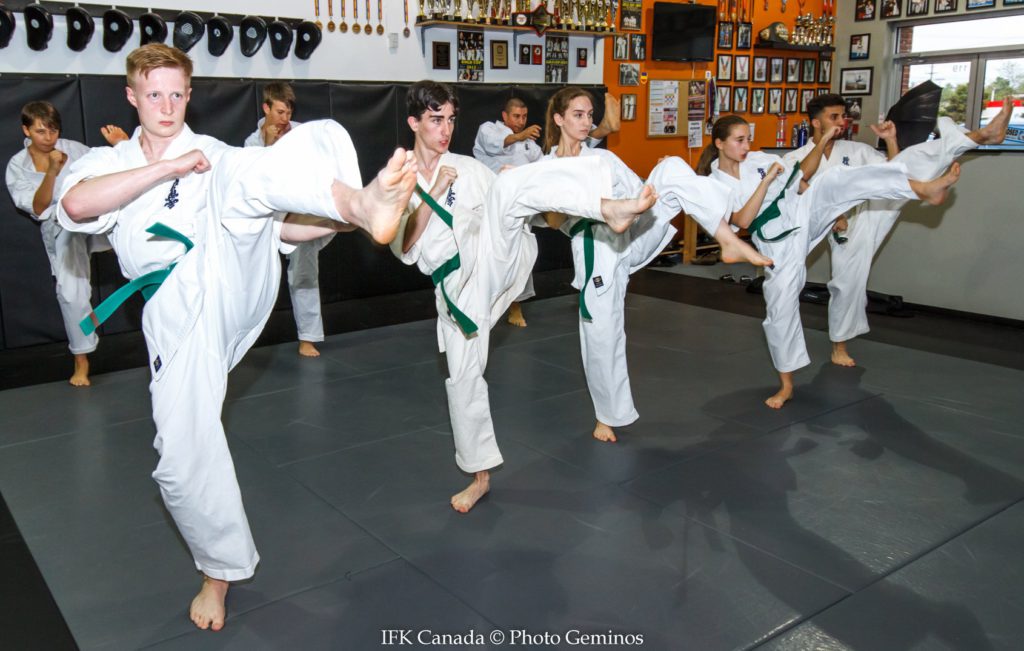 Tournaments, all martial artists from all around the world were invited, regardless of the style. There is also the famous battle between Kyokushin Karate and Muay Thai in 1964 in Thailand at the Lumpinee Stadium.
The K1 GP was founded and heavily supported by Kyokushin or Kyokushin-based fighters and it was the top stand-up and probably the most well-regarded event in the world. Kyokushin fighters like Andy Hug, Glaube Feitosa, Francisco Filho, Nicholas Pettas, and Peter Graham had great success in kickboxing.
At CKMA we are providing the same training: traditional Kyokushin Karate and K-1 Kickboxing based on the dutch system. We like to challenge and test ourselves and we are training and competing against other styles in stand-up fighting such as Muay Thai.
CKMA Team at the Ontario Standup Strikers Inter Cub Sparring
We believe that only this way we can progress and we are taking every opportunity to improve our training and fighting style.