Humble, disciplined, and quietly determined to conquer the world of sport.
Kristiyan Doychev is only 23 years old, but he is already a gifted athlete. He is part of "Kyokushin" Yambol and a national player in the Bulgarian Karate Kyokushin Federation.
Doychev was chosen for Best Male Player 2019 by the Bulgarian National Martial Arts Association, which has over 40,000 competitors. He received his "Golden Belt" award in a stylish ceremony, where he admitted that the recognition has taken him by surprise.
"I wasn't expecting it at all! But at the same time, I was really happy because I saw that my hard work has been rewarded," Doychev said at the studio of BOEC.BG.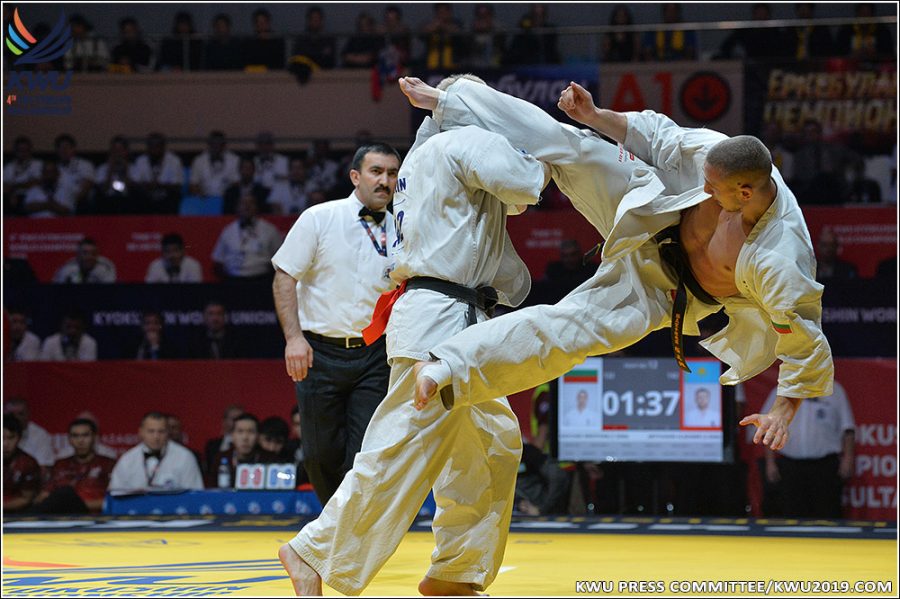 The three rounds of questions that Kristiyan Doychev answered could be watched on "BOEC.BG"
Kristiyan Doychev is originally from Yambol. He started training karate in 2001 when he was 5 years old. He ended up in "Kyokushin" Yambol thanks to his dad who noticed the excitement and interest Kristiyan and his brother, Georgi, would show anytime a film with fight scenes was playing.
"We liked it very much! We enjoyed it lots and keep doing it to this day," says the national player.
At one point in his life, he starts training box as well. He joins the "Yambol" sports club in 2008 and in that same year he wins two 2nd places- at the Bulgaria Cup competition and Climavent- Yambol. In 2009 he became the national boxing champion of Bulgaria. He has participated in European and world championships in the junior's category and has won a silver medal from the championship of the Old Continent.
In the end, he chooses Kyokushin.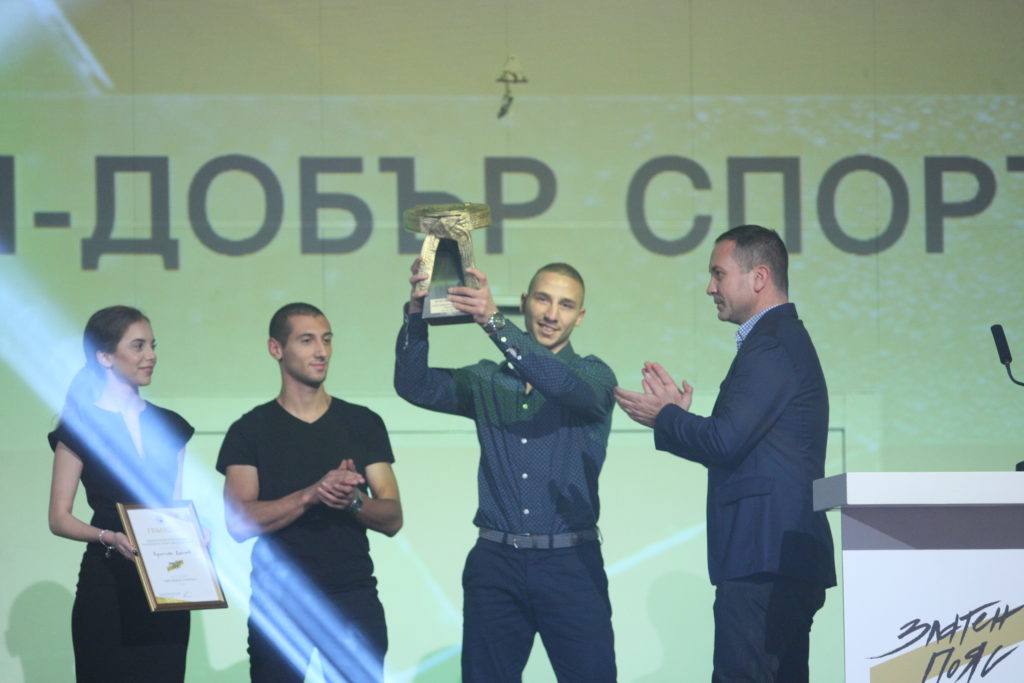 "There's etiquette, respect, and discipline; certain things that are not present in other sports. Kyokushin taught me to be combative, not to give up, and how to be disciplined," says Kristiyan.
After many successes in different age groups, it is time for his start in the men's age group. Kristiyan Doychev makes a serious impression with his first steps. In his second participation in the World Kyokushin Championship, he reached the final in the up to 85 kg category.
At the world championship in Kazakhstan, last year, he lost the battle for the gold to the great athlete and representative of the host team- Vladimir Artyushin. However, only a few knew of the difficulties that Kristiyan had to face while there and the courage he showed. He left for the world championship having a kidney crisis and a stress fracture on one of his bones; and he hid them to the end. When asked what was missing for him to win, he replied with "Endurance."
Kristiyan returned from Nur-Sultan with a silver medal, and his brother Georgi brought the bronze from the battle in the up to 80 category. Earlier in the year, Kristiyan won the European Kyokushin title in Portugal and became the champion of the Kyokushin World Super League championship debut in Sydney. However, his big dream is to win gold from the world championship.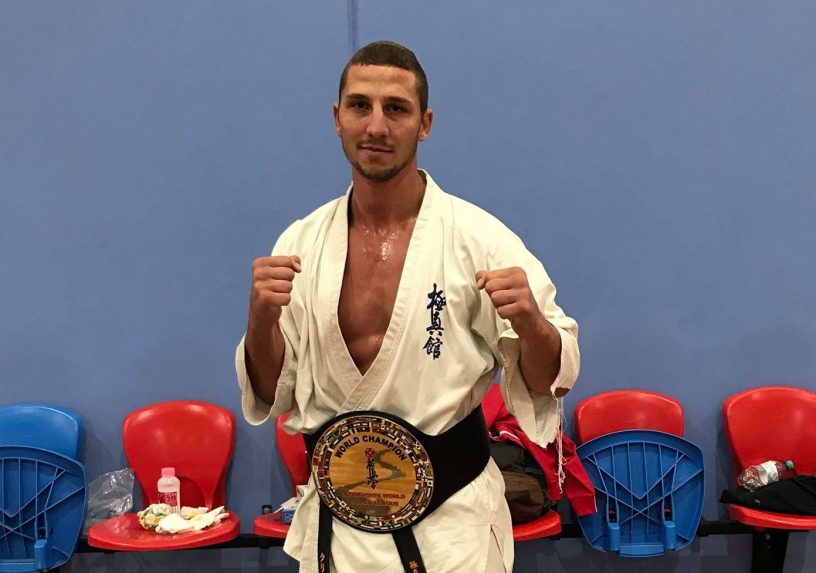 "2019 was a very successful year for me. I invested a bit more than in previous years – shares Doychev in our studio. – I'm always striving for the highest results. In order to reach the top of the sports world – I need to increase my endurance."
He doesn't count the titles he's won; however, he also jokes that it's difficult for him to find a place to store all of them at the same place.
But what does he like to do when he has free time? "I love sports and training, that's my biggest hobby."
Kristiyan Doychev participated in the debut edition of the SENSHI events in February 2019. It was his battle that was the first on the battle map. He embarked on a match according to the rules of the KWU International Professional League or full contact Kyokushin (with blows to the head, in 3 rounds of 2 minutes each). Kristiyan Doychev faced the multiple boxing champion and winner of a number of Kyokushin medals, Stoyan Ilchev. The two failed to announce a winner and were awarded a draw.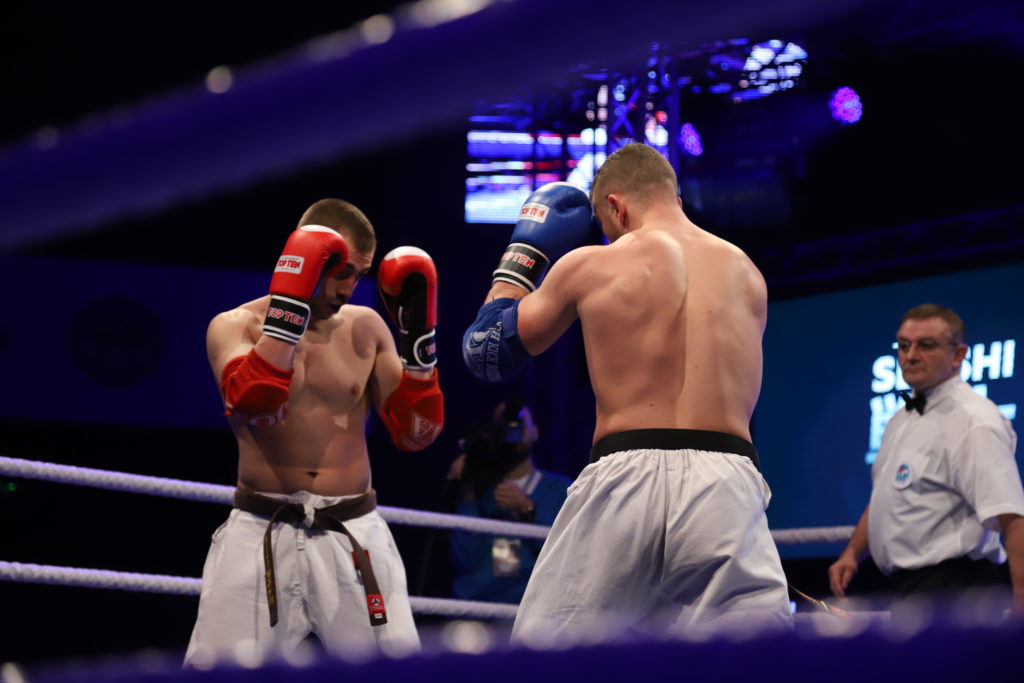 "SENSHI's rules are quite demanding and are not for everyone. But it's worth it for real fighters to compete here," says Kristiyan.
He does not hide that he is thinking about appearances in professional kickboxing.
"I'm definitely interested, but first I want to do my best and achieve my goal – first place at the World Championship," said Doychev.
Source: boec.bg