Kenji Kurosaki (黒崎健時) is a Japanese martial arts instructor, specializing in Full-Contact Karate and Kickboxing. He is a 10th Dan Black Belt in Kyokushin Karate and operates various martial schools focusing on different arts. He is most well known as a pioneer of Full-Contact Karate and Kickboxing in both Japan and the Netherlands.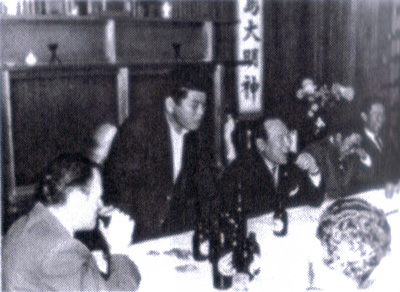 Many of you have probably heard the name Kenji Kurosaki, but do not know so much about this man. He was born into an old-fashioned Samurai family, on the 15th of March 1930, on the outskirts of Tokyo. Around 1951 he joined the Yamaguchi Karate style of Goju Ryu and trained there together with Masutatsu Oyama. In 1953 Mas Oyama, and Kurosaki Sensei decided to make their own style and called it Kyokushinkaikan.
Mas Oyama was the one responsible for Public Relations. There are a lot of "myths" surrounding Mas Oyama but Kurosaki Sensei, who stayed more in the background, was the Instructor and a real mean fighter. Kurosaki Sensei is still remembered as the meanest of the mean, and people in Japan still shudder when they hear his name. In 1976, due to various political problems with Mas Oyama and the fact that he was not happy about the commercial direction Kyokushinkai was taking, Kurosaki Sensei broke away from Kancho Oyama.
He started his own Dojo, the Mejiro Gym, (now called the Kurosaki Dojo) which quickly became, and still is, one of the leading Japanese Kick Boxing Dojos in Japan. Among his students, Kurosaki Sensei has had many great champions. The first was Jon Bluming who eventually became the only European to be promoted to fifth Dan in Japan. In Thai and Japanese Kick Boxing, his biggest successes were Fujiwara and Fujihira. Today Kenji Kurosaki is a very important and influential man in Tokyo.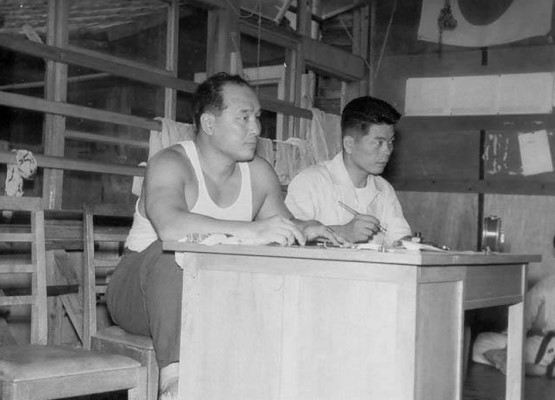 The early 1960s saw the first time Thai Kickboxers were to set foot on Japanese shores. Unheard of in Japan- indeed, largely unknown outside of South East Asia, the enigmatic art of Thailand was to be pitted against the world-renowned Karate fighting style to see how they measured. Unbeknown to them at the time, the Japanese's first encounter with Muay Thai would lead to a rethink in training and attitude to such an extent as to turn Japan's Martial Arts world on its head. Many Japanese Karate practitioners believed that their art was as refined and polished as a fighting style could be and that their kicking was unrivaled in terms of power, technique, and ability to cause harm to an opponent.
The first matches were held in sold-out stadiums and televised live throughout Japan. Millions watched as top Karate practitioners, famed for breaking bricks and boards with their hands and feet, wearing the traditional white Gi with the coveted black belt around their waists, faced off to prove themselves and their art against this new foe from overseas. In the opposite corner stood their Thai nemesis in their ring shorts and a peculiar head garb- the Mongkon. This was the first time the term "Kickboxing" had been used anywhere- a word created from the fashionable English language to aptly describe to the Japanese public a gloved fighting match held in a boxing ring but allowing not only punching but kicking along with knees and elbows.
By the end of the night, the Japanese fighters had all been humbled by the power, athleticism, and true professional fighting style of the Thais. After this, there were many more encounters between Japanese Karate exponents and Thai Kickboxers under various structures; gloved, non-gloved, the Thai wearing gloves, and the Japanese without and varying time limits. Regardless of this the Thais proved themselves overwhelmingly dominant time and again but the Japanese were determined to improve with the aim of competing on the same level. Thai trainers were brought to Japan to teach and Japanese fighters began going to Thailand to train. One of these fighters was Kenji Kurosaki (left) who, despite being defeated time and again, continued to pursue his goal of reaching the standards set in the rings of Bangkok. He was, however, to make his name as a trainer.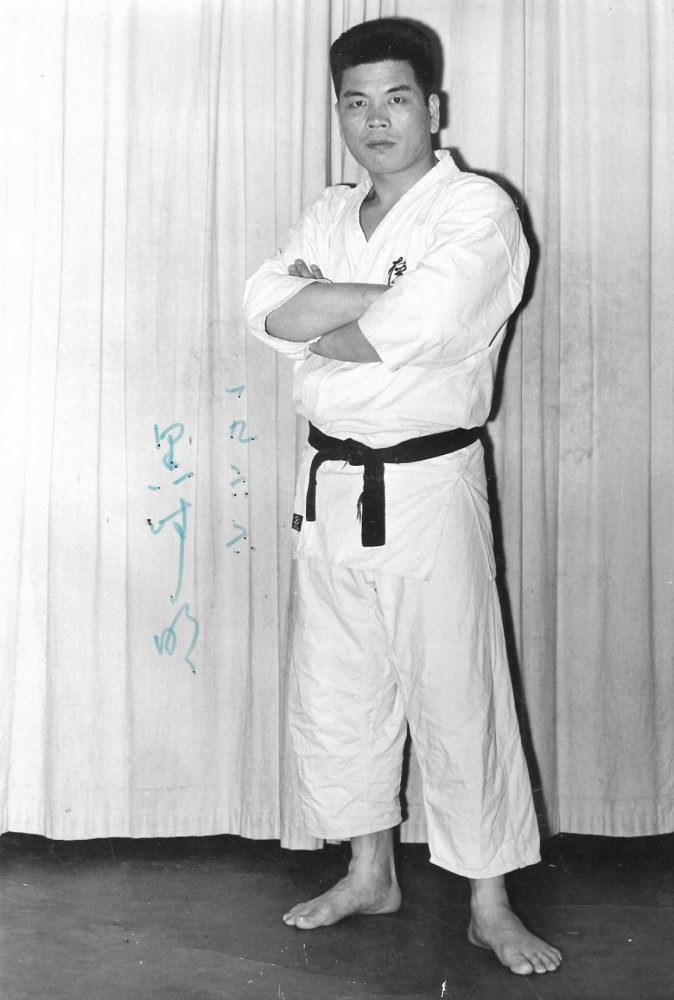 Kurosaki helped develop Kyokushin Karate which was basically a mixture of Karate values strengthened by the Muay Thai techniques he had acquired. In his Mejiro gym, he discarded the traditional Karate style of chambered kicks in favor of the hip-turning style of the Thais and taught the low kick which had so often been effective against traditional Karate fighters. In the late 60s, a 21-year-old man named Toshio Fujiwara began training in Muay Thai at Kurosaki's gym for recreational purposes. He began to test himself in the ring and after being on the end of a few defeats decided that he would fully dedicate himself to the sport and began training in Thailand. Little did he know at the time he was to be the first non-Thai to reach the top level. By the time he retired, he had fought 126 times with over 50 of these fights taking place in the Bangkok stadiums, and had proved the Thais not unbeatable by winning the Rachadamnern title. Other Japanese fighters began to emerge as top-ranked exponents- Shima and Sawamura became familiar faces to the Lumpini and Rachadamnern spectators and the foundations had been laid for Japan to emerge as one of the top Muay Thai nations in the world today.