Things we want to know about Farid and his honest answers:
In 2012 you became the World Champion in Kyokushin in the weight category under 65 kg., now you were selected for the World Championship in the weight category under 60 kg. Was it easy to change a category?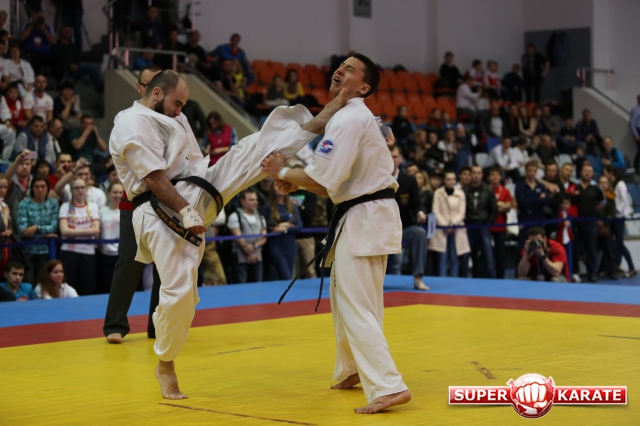 To be honest, I had never been loosing so much weight before, and I was forced to approach it gradually. At first, I was losing weight till I was 65 kg., because I was taking part in Hand-to-Hand-Fighting competitions. Of course it was hard, but the main difficulty was to refuse from a lot of things such as sweet food or pastry (which I like a lot). Moreover, in the summer I went home to Dagestan, where people usually treat you with barbecue, hinkal and many other national dishes that I could not afford eating.
So I had to persevere and help myself with vegetables. And if someone knew I was losing weight they cooked fish especially for me. That being said, the change of weight category was all right, one step at a time, just like I wanted. I was feeling well, even though I was worrying I would feel weak. Regarding physical feelings in a fight, I used to participate in 70- kg., in 65- kg., and in 60- kg. weight categories. All of these have their advantages and disadvantages, all of these are hard. There are no easy fights.
Do you know your main rivals at the upcoming World Championship in Ekaterinburg?
We now will be studying who are the strongest ones in my category. Since I was fighting in 65- kg. and 70- kg., I was keeping my eye on who approximately could make up competition there, and regarding 60- kg. there might be Japanese, their lightweight fighters are not bad. Kazakhstan fighters can also be good.
But I have to be ready for anyone, because every competitor can offer a challenge.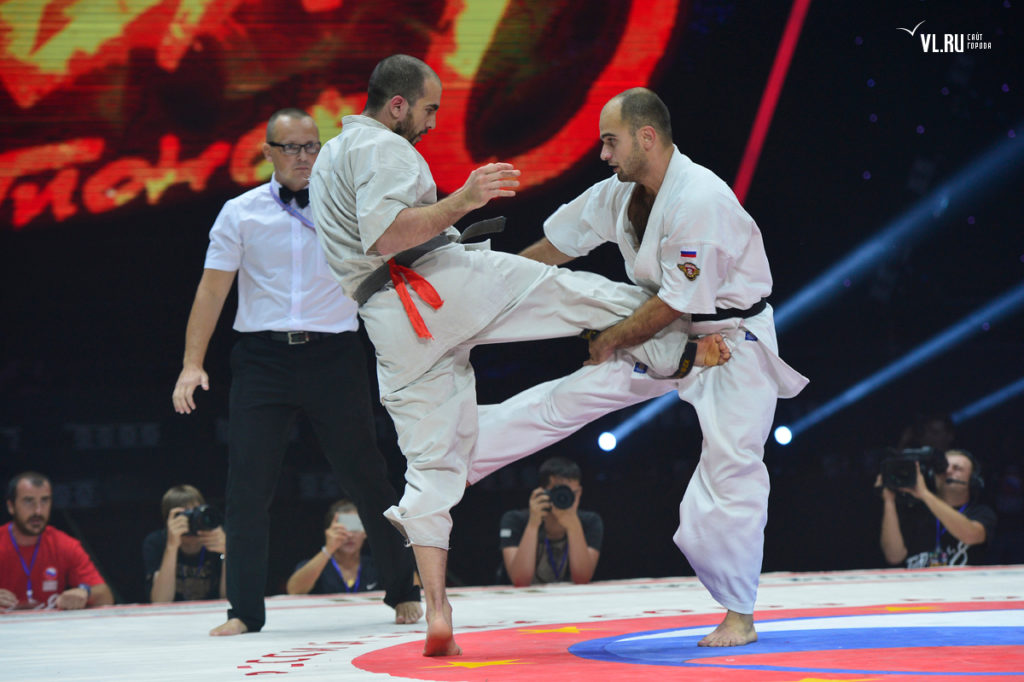 What are your stages of preparation for the Championship?
We have our own stages of preparation. It would take long to describe them, and we can talk for a long time about them. Right now we are focused on the strength development preparation. Later we are going to work with rubber, weighting agents, running and speed development. And, of course, more and more of sparring practice.
Who are your coaches?
Now I am going through my training under the leadership of the Honoured Coach of Russia Roman Isaev. I began my training in Dagestan with Nasur Aslanbekov, this is my first coach. Then I continued with Tamerlan Sardarov, who in general gave me the techniques of the fight that I have now, such as to move a lot, not to stay in the same position, not to accept hits. And in Kemerovo I started training with Anatoly Ashepkov, and then with Roman Isaev. Every coach contributed to my development as a fighter and I am thankful to each of them. It was them who made me the fighter I am now.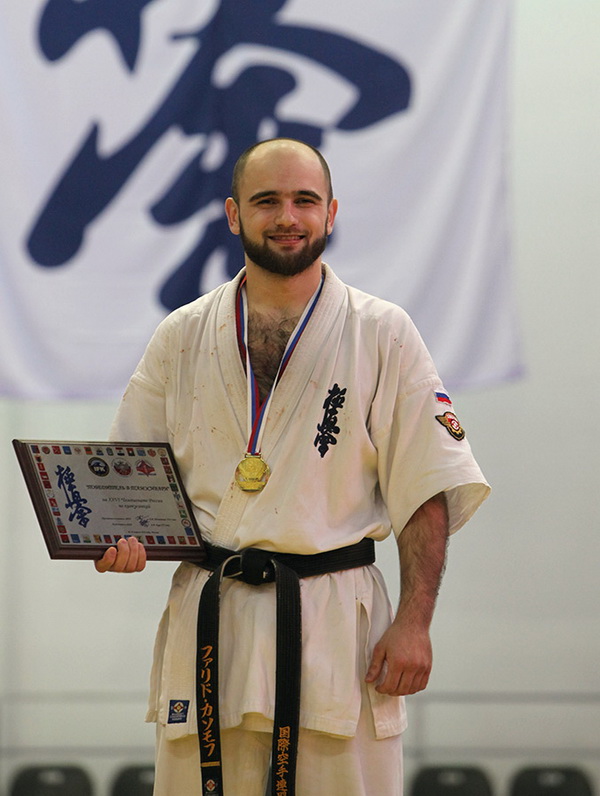 How long do you plan to continue participating in competitions?
To be honest, this Kyokushin World Championship is going to become the last one for me. On the other hand, who knows…