Ivan Drago reveals how to stay jacked when gyms are closed.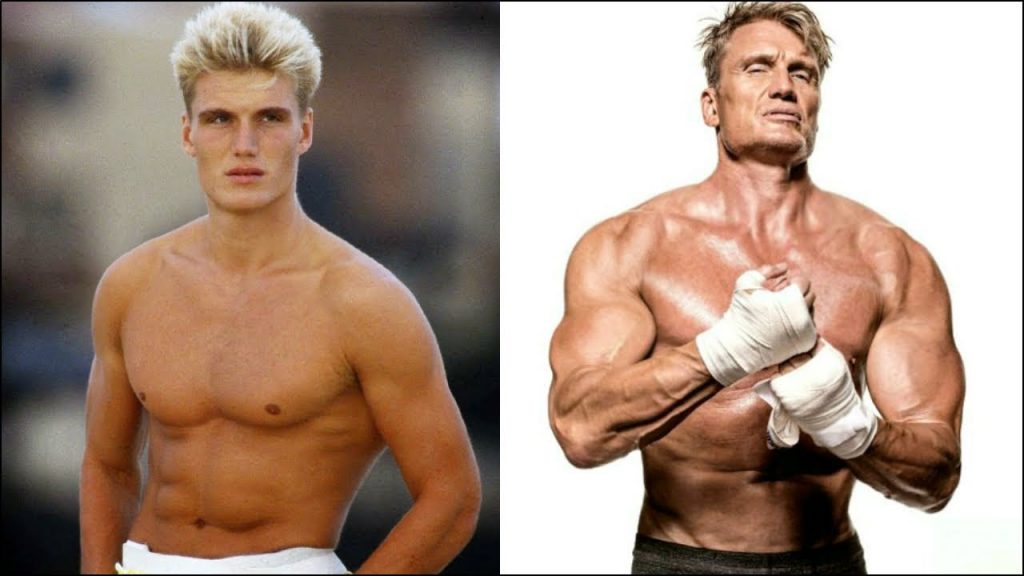 Dolph Lundgren was never just a menacing mass of Nordic muscle. The guy is certifiably brilliant, with a master's degree in chemical engineering and mastery of seven—yes, seven—languages. At 62, he's also in better shape than many 40-somethings and in the video above, he demonstrated why.
Lundgren also demonstrated that no matter the situation, anyone determined to stay fit can still do so, it just takes some creativity.
Here's why the action star also known as Rocky IV villain Ivan Drago (a role he reprised in Creed 2) was even bothering with a band workout: He was on coronavirus lockdown at a hotel in Alabama and did not have access to a proper gym—in other words, he was stuck like everyone else and looking for an appropriate fitness solution.
So with just a resistance tube and a simple exercise band, Lundgren does the following (in his own words):
DOLPH LUNDGREN'S SELF-QUARANTINE BAND WORKOUT
PERFORM 3 ROUNDS OF EACH CIRCUIT BEFORE MOVING ON TO THE NEXT:
1a: one arm shoulder press – 15 reps
1b: biceps curl – 15 reps slow descent
1c: rows – 15 reps
2a: pull down – 15 reps
2b: chest press – 15 reps
2c: one-legged RDL – 15 reps
3a: slow descent squats – 15 reps
3b: triceps overhead – 15 reps
3c: narrow push-ups – 15 reps
Just a note, as Lundgren demonstrates in the video, the "RDL" in the second round stands for "Romanian Deadlift," a variation on the usual move that really hits the hamstrings.
Men's Health asked Lundgren about being in his 60s and working out in general and he admitted that he treats it differently now, saying he always plans in the evening "what to do the next day, but I adjust on how I feel. If I don't feel like doing something, I won't go."
While staying fit even when confined during the novel coronavirus pandemic is a good idea no matter what, it seems like this is also a good time for anyone no matter their age to take a similar approach. Life is stressful enough; take it easy on yourself when you can.
BY STEVE HUFF www.maxim.com