As we all have seen many of the kids around us who were learning Martial Arts like Karate, Judo, Taekwondo, Boxing, Muay Thai, etc. Their reason for learning and becoming a martial artist can be different. So let's discuss those 5 career option: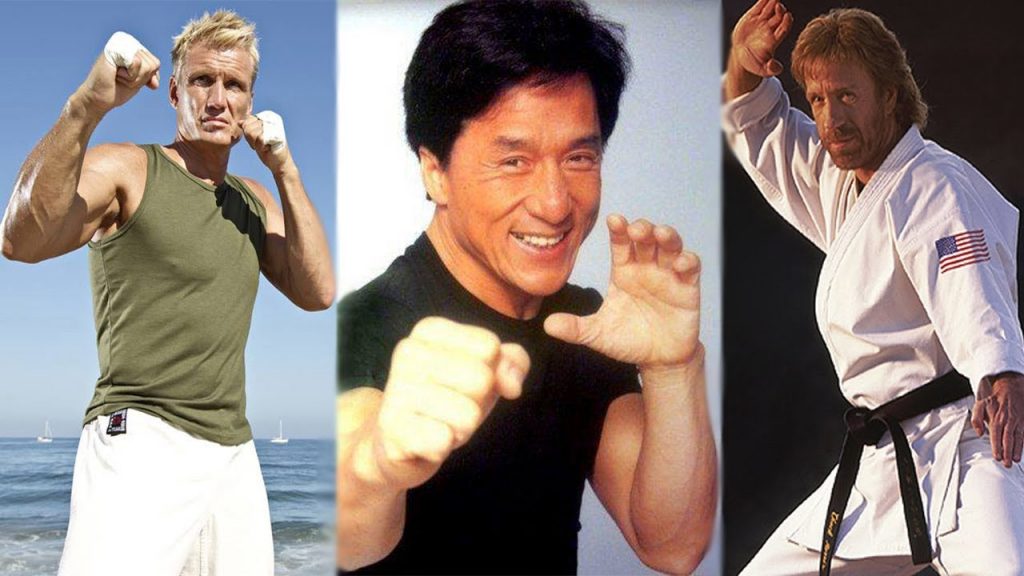 1. Martial Arts Coach
I have seen many of the boxers, Karate fighters, Taekwondo fighters become coach or instructor after taking retirement from their professional sports career and starts or establish their own gym, academy, and Dojo. Similarly, you can also become a coach. But keep the thing in mind that you should have your good martial arts record, qualifications, and experience in that particular Martial Arts. This is important because every student wants to learn martial arts from the best teachers. If you are the practitioner of martial arts like kickboxing, muay thai, BJJ, boxing then you can become MMA fighter's personal coach because you can notice that the MMA fighters need 4 – 5 coaches like they have had their individual striking, strength and conditioning and grappling coaches. If you have any kind of experience in these types of martial arts then this can be a better career choice for you.
2. Martial Arts Fighter
Fighting Business can be a good career choice in the field of martial arts. As we can see many of the new martial artists want to become the fighter but personally as an instructor I didn't recommend to all my students to entre the fighting business because fighting is not for everyone. It required a lot of courage, confidence, physical, and mental strength. If you wanna be a fighter then first make yourself sure to see your face open up with blood because fighting is all about pain, blood, and injuries.
There are too many restrictions on professional fighters like:- boxers and MMA fighters. They have to do 3 – 5-hour training 5-6 days of the weeks. There are too many diet restrictions, terrible weight – cut programs, and many of the dope tests to perform.
3. Official Referee and Judges
Every Professional fight required professional fighters, professional referees and Judges. Refereeship is also a good career option for you. Because the referee is very important for the sport fight. Now, I am sure that you have a question that " Is it necessary to have martial arts background to become a referee ?" Then my answer is yes because the sport fights need supervision and expert perspective and it comes from experience, in particular, Martial Art.
for example- Joe Rogan ( UFC 's commentator, host ) has amazing experience in Taekwondo and Kickboxing. The way he elaborates and discusses about the fight was phenomenal. This is because he can understand the fight situation as a perspective of a fighter and his experience helps him a lot.
4. Joining The Military Forces
Joining the Military forces and unarmed forces by a martial arts background can be excellent choice and also be the best way to find the effectiveness of martial arts and self-defense.
Many of the special forces are only trained for unarmed combat and hand to hand combat like para commandos. there are some of the examples of martial arts mostly used in military:- kali, JKD concepts, Arnis, Eskrima, Fencing, TKD, Savate, Western Boxing, Kickboxing, Karate, Brazilian Jiu-Jitsu, Judo, Aikido, and kраv maga.
5. Martial Arts Movie Actor
We have seen many of the Martial Arts movies like- Ip man, Rocky, Undisputed, Never Back Down , Blood and Bone, kickboxer etc. All the movie actors in these movies are Former Martial Artist. Therefore, you are a martial artist then Hollywood and other film industries can be a big platform for you. But it required good acting skills. If you don't have any acting skills, Then you can also work as a fight scene choreographer and also as a stunt double of an actor. Film industries give many of the new opportunities to the talented martial artist to become a movie star.
For example- Bruce lee and Jackie chan were great actors and as well as martial artists. We love them and their movies. They have created a fan base on the bases of their acting and action. Their moves in the movies were very flashy, fluid, and free.
Today we know Both of them as acting and action legends in the whole world.