Dolph Lundgren and Michael Jai White are not the only Kyokushin masters who are on top of the hill. Senpai Hiroyuki Sanada 1st Dan in Kyokushin is also one of the Kyokushin family.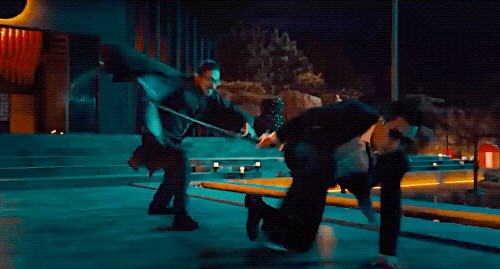 He began training in martial arts at the age of eight. Sanada trained in many different styles of martial arts because his primary goal was to become an action actor and play roles in martial arts movies. He initially trained in Shorinji Kempo. Doshin So founded this Japanese martial art in 1947, a modified form of Shaolin Kung Fu. Later, he started practicing Kyokushin karate. This style of full-contact karate was developed in 1964 by Masutatsu Oyama.
---
His skills and abilities are primarily the results of his apprenticeship with Sonny Chiba. Sanada began training with Chiba when he was only 11 years old. Sonny Chiba, also known as Shinichi Chiba, was a famous Japanese actor and martial artist. Chiba was one of the first actors to become famous because of his martial arts prowess, first in Japan and then in front of a global audience.
In 1982 Hiroyuki Sanada participated in the 14th All-Japan Kyokushin Karate tournament when the champion become Keiji Sampei and of course, Mas Oyama was a presence. In this tournament, he lost in the semifinals but also performed one of the best demonstrations in martial arts.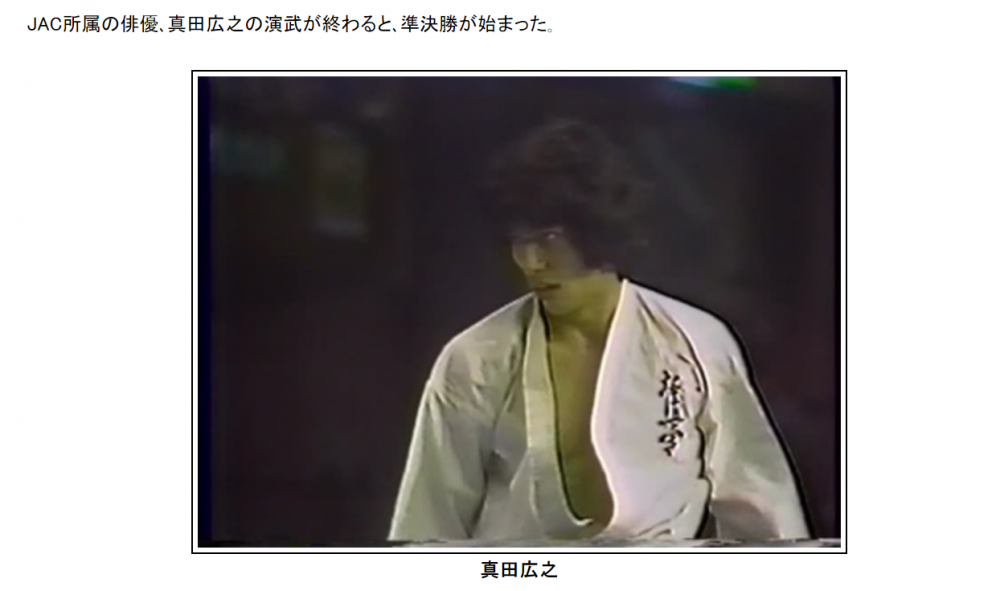 But his dream was not a Kyokushin world title, but an acting career. Hiroyuki Sanada made his film debut when he was 5 in Game of Chance (1965) (Chiba played the lead role.) Hiroyuki Sanada's father died when he was only 11 years old and when he was 12 he joined the Japan Action Club (JAC) that was organized and run by Sonny Chiba. He started his career as an action star becoming famous for his role in The Shogun's Samurai (1978). He soon became well-known as one of the most talented actors in Japan. From 1999 to 2000, Sanada played the fool in an English-language production of King Lear with members of the Royal Shakespeare Company as the first Japanese actor to play with the Royal Shakespeare Company. Hiroyuki Sanada received an honorary MBE (Member of the British Empire) for this work.
As a Japanese martial artist, Hiroyuki Sanada and his background in Shorinji Kempo and Kyokushin Karate (under Sonny Chiba) one of his earliest films was the Hong Kong martial arts movie Ninja in the Dragon's Den (1982). But he is most well-known for his roles in the samurai films, The Twilight Samurai (2002), The Last Samurai (2003), and 47 Ronin (2013). He also appeared as the ship captain in the science-fiction thriller Sunshine (2007), as a university professor in the J-Horror classic Ringu (1998), and as Dogen in the hit TV series Lost (2010).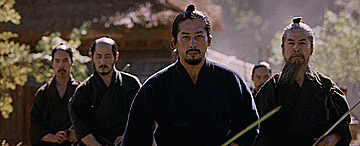 Hiroyuki Sanada has had the opportunity to work with many of Hong Kong's great action stars including Michelle Yeoh in Sunshine (2007) and Royal Warriors (1986), Jackie Chan in Rush Hour 3 (2007), and Nicholas Tse in The Promise (2005). He has also worked with many other fine actors including Ralph Fiennes in The White Countess (2005), Anthony Hopkins in The City of Your Final Destination (2009), and Hugh Jackman in The Wolverine (2013).
Hiroyuki Sanada stars in Season 2 of Westworld (2018) as master samurai Musashi in the park's recently revealed Shogun World. Sanada also appeared in Avengers: Endgame (2019).
You can watch Hiroyuki Sanada in John Wick: Chapter 4 as Shimazu (2023), with Brad Pitt, Michael Shannon, Aaron Taylor-Johnson, Joey King, and Bad Bunny in Bullet Train (2022), with Ana de la Reguera, Matthias Schweighöfer, Omari Hardwick, Dave Bautista, and Ella Purnell in Army of the Dead (2021); as Hanzo Hasashi, Scorpion with Joe Taslim in Mortal Kombat (2021).
Yes, Senpai Hiroyuki Sanada is famous and he's 1 Dan Kyokushin. If you miss his parts in such big or small productions, maybe you will follow his work in the TV Mini-Series Shogun as Yoshii Toranaga later this year.
Sometimes I'm doing a big movie, or sometimes I'm doing a TV show, but as an actor, it's almost the same thing for me. If I'm doing action, or comedy, or something more heartfelt, it's a different approach, but it's all acting for me.

Action is just one of my skills.